Why you shouldn't believe everything you've read about China this week
Ben Chu debunks the myths and stereotypes about China and its relations with Britain and the rest of the world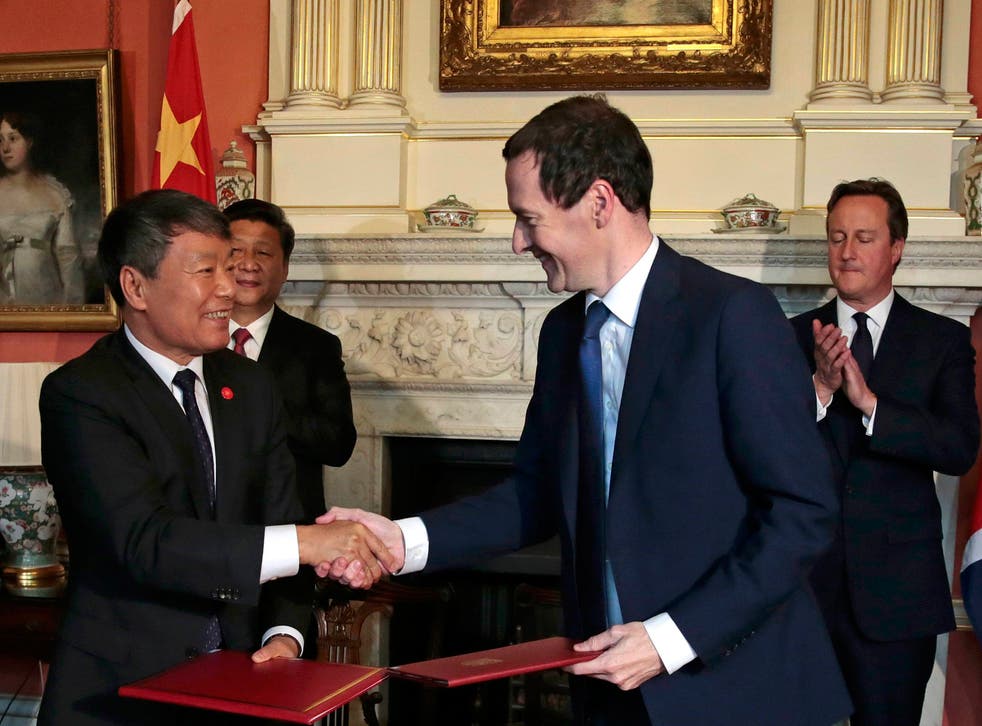 And so what some have described as Britain's "epic kowtow" to China comes to an end. President Xi Jinping's state visit to Britain today finishes today. But myths and stereotypes about China and its relations with the rest of the world, including Britain, have flourished over the past week. Here we debunk some of them:
1) "Britain has no choice but to kowtow to China for commercial reasons"
In fact China needs Britain as much as Britain needs China. Beijing has huge reserves of foreign currency that it needs to spend on foreign investments in order to generate a decent return. Many countries in the West are resistant to allowing China to buy up their companies and invest in their infrastructure. But Britain has an open door – which makes the UK very attractive to the Chinese government. The potential to trial a new Chinese nuclear power station design in Bradwell, Essex, is also extremely attractive to Beijing, as it seeks to upgrade its engineering skills and capacities. Britain does not have to kowtow.
2) "China is simply not ready for full human rights."
In his joint press conference with David Cameron on Wednesday Xi Jinping said China has "found a path of human rights development suited to China's national conditions". The implication is that if China was to grant more freedoms to its population its rapid economic development would be imperilled and the country would collapse into chaos. In fact the opposite is true. Evidence is accumulating that the authoritarian style of the Communist Party rule is inhibiting China's economic dynamism. And the absence of the independent rule of law in China – with the Communist Party still above the domestic law - is also likely to prove an impediment to China joining the community of rich world nations.
3) "China has an exciting new economic policy"
All week Chinese and UK officials have been rabbiting on about "one belt, one road" – a Beijing plan to resurrect the old medieval Silk Road that connected China to Europe and the old maritime trading routes as well. But this is not new at all. China has actually quietly following this strategy for many years, by building many roads and oil pipelines in central Asia states. More broadly, trade with the West was what helped pull China out of its poverty in the 1980s – there is nothing new about it.
4) "Chinese people are getting richer because they work harder"
The health secretary Jeremy Hunt made this assertion in advance of the state visit saying that British people need to work as hard as the Chinese if we want to stay prosperous. But this is based on an economic fallacy. Our prosperity is not enlarged by working longer hours, but by working smarter hours. In other words by increasing our productivity, or output per hour worked. That is what we should focus on. And it means investing in skills and innovation – not sweating away for 12 hours in the office or in the factory. It's also a classic myth about China because Chinese factory workers are increasingly refusing to work for long hours and in poor conditions, as the upsurge in illegal strikes documented by the China Labour Bulletin shows.
Ben Chu is The Independent's economics editor and the author of Chinese Whispers 'Why everything you've heard about China is wrong'
Join our new commenting forum
Join thought-provoking conversations, follow other Independent readers and see their replies