MPs to debate whether China's treatment of Uighur Muslims in Xinjiang is genocide
Motion scheduled as more than 100 parliamentarians sign letter to Boris Johnson calling for sanctions on leading Chinese Communist Party officials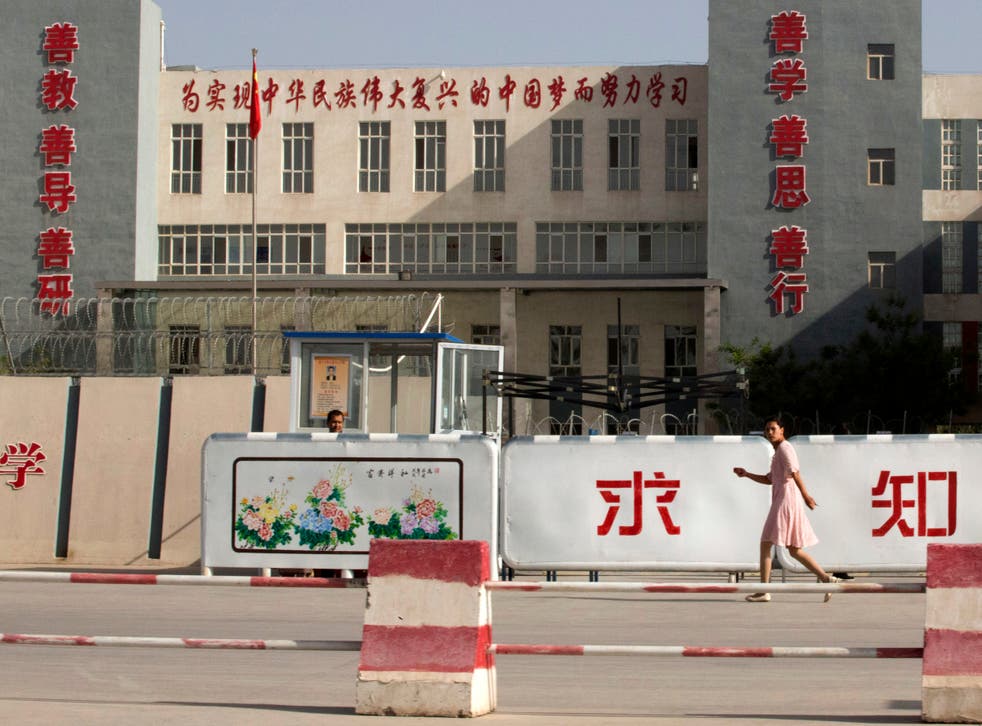 MPs may be given a chance to vote on whether to declare China's treatment of Uighur Muslims in Xinjiang province amounts to genocide when the issue is discussed in parliament next week.
The debate on "mass human rights abuses and crimes against humanity in Xinjiang Uyghur Autonomous Region" – to be opened by the Conservative MP for Wealden, Nusrat Ghaniwill – will take place on Thursday, 22 April.
The motion may be followed by a non-binding vote – a gesture that would be likely to further strain diplomatic ties between London and Beijing. This will depend on whether MPs and party whips push for a vote once the debate has concluded.
UN experts and human rights groups estimate that more than one million Uighurs and other Muslim minorities have been detained in harsh conditions in Xinjiang as part of what Beijing calls a vocational training campaign to battle terrorism. China denies any abuse has taken place.
In February Canada's parliament voted to declare China's treatment of Uighur Muslims a genocide, becoming only the second country in the world to do so after the US.
It comes as more than 100 MPs and Lords signed a letter to Boris Johnson calling for sanctions on leading Chinese Communist Party officials for their actions in Xinjiang and Hong Kong.
The memo to the prime minister, which is led by Lord Patten – the last British governor of Hong Kong – has the backing of high profile parliamentarians including the shadow foreign secretary, Lisa Nandy, and Liberal Democrat leader, Ed Davey.
World news in pictures

Show all 50
The group, which said the "so-called 'golden era' of relations between the UK and China is now over", criticised recent sanctions imposed on nine British critics - including five MPs and two peers - banning them from entering China and Hong Kong.
"This unprecedented attack on democratic representatives of the Western world deserves a robust and coordinated response," the letter states.
"The time has come to expand the list of Chinese officials sanctioned for the gross human rights abuses taking place against the Uyghurs, including the architect of the detention camps, Chen Quanguo, and to finally introduce Magnitsky sanctions against the officials and entities responsible for the crackdown on the pro-democracy movement in Hong Kong.
"It is clear that the so-called 'golden-era' of relations between the UK and China is now over. We would urge the government to immediately review, publish, and implement a cross-departmental strategy on how the UK can deal with the growing challenge the Chinese government presents to the democratic world."
Register for free to continue reading
Registration is a free and easy way to support our truly independent journalism
By registering, you will also enjoy limited access to Premium articles, exclusive newsletters, commenting, and virtual events with our leading journalists
Already have an account? sign in
Register for free to continue reading
Registration is a free and easy way to support our truly independent journalism
By registering, you will also enjoy limited access to Premium articles, exclusive newsletters, commenting, and virtual events with our leading journalists
Already have an account? sign in
Join our new commenting forum
Join thought-provoking conversations, follow other Independent readers and see their replies