Chinese hit back in row over Briton's execution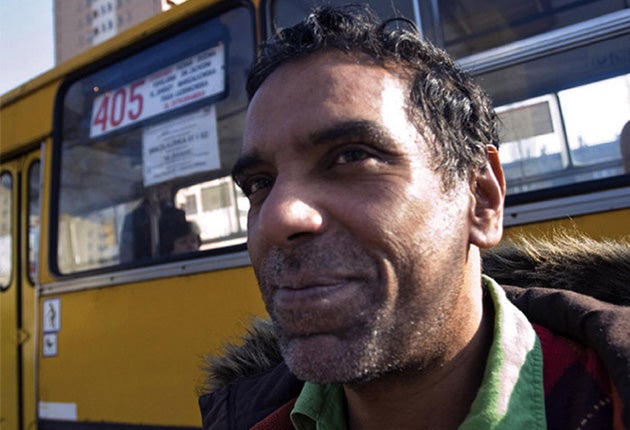 The execution of British citizen Akmal Shaikh by China sparked a diplomatic war of words between London and Beijing today.
Convicted drug smuggler Shaikh, who is believed to have suffered from bipolar disorder, was killed by lethal injection despite pleas for his mental health to be considered.
Prime Minister Gordon Brown, who had telephoned Chinese premier Wen Jiabao to urge him to halt the execution, said he was "appalled and disappointed" at the failure to grant clemency.
Chinese officials in both capitals hit back with an insistence that Shaikh had "no previous medical record" of mental illness and a warning not to meddle in China's judicial affairs.
The row culminated tonight in a "difficult" showdown between Foreign Office minister Ivan Lewis and China's Ambassador Fu Ying after she was summoned to explain her country's action.
Emerging from the meeting, Mr Lewis said he "made clear that the execution of Mr Shaikh was totally unacceptable and that China had failed in its basic human rights responsibilities".
Shaikh, 53, from Kentish Town, north London, who was arrested in Urumqi, north west China, in September 2007, was convicted of smuggling 4kg (8.8lb) of heroin into the country.
But it is widely believed by his family and supporters that he was seriously mentally ill and was duped into carrying the drugs unknowingly by a gang.
Campaigners said the courts in China failed to commission an assessment of his medical condition in spite of his obvious mental illness, believed to be bipolar disorder.
Some 27 separate representations were made at ministerial level on Shaikh's behalf to the Chinese authorities as intense efforts were made to spare his life.
Shaikh's cousins, Soohail and Nasir Shaikh, travelled to China to visit their cousin in prison but their last-minute plea for clemency also failed.
The family said they were "deeply saddened, stunned and disappointed" by the execution, which mental health campaigners criticised as "medieval rough justice gone badly wrong".
Robert Westhead, a spokesman for MDF, the Bipolar Organisation, said: "The way the Chinese authorities have stubbornly failed to take account of this poor man's severe mental illness shows that China is still stuck in the dark ages."
In a statement issued through the human rights group Reprieve, the two Shaikh brothers attacked as "ludicrous" suggestions that Akmal should have provided evidence of his own condition.
"That this was regarded as sufficient grounds for refusal by the judicial authorities to order any mental health assessment is shocking to us.
"Despite our own and other pleas, the Chinese authorities have maintained their refusal to investigate Akmal's mental health."
Mr Brown said he condemned the execution "in the strongest terms and (I) am appalled and disappointed that our persistent requests for clemency have not been granted.
"I am particularly concerned that no mental health assessment was undertaken," he said, expressing his condolences to the family.
Foreign Secretary David Miliband, Conservative leader David Cameron and Liberal Democrat spokesman Ed Davey also joined the criticism, with Mr Miliband accusing the Chinese courts of failing to provide adequate professional interpretation during the trial.
Their words caused irritation in Beijing, where Foreign Ministry spokeswoman Jiang Yu expressed "strong dissatisfaction and opposition to the British Government's unreasonable criticism" of the case.
"No-one has the right to comment on China's judicial sovereignty," she told a press briefing.
"It is the common wish of people around the world to strike against the crime of drug trafficking. We urge the British to correct their mistake in order to avoid harming China-UK relations."
Ambassador Fu Ying was summoned to the Foreign Office after the Chinese Embassy in London issued a statement insisting Shaikh's rights and interests had been "properly respected".
"As for his possible mental illness which has been much talked about, there apparently has been no previous medical record," it went on.
The quantity of heroin brought into China was "enough to cause 26,800 deaths, threatening numerous families", it said, concluding: "The legal structures of China and UK may be different, but it should not stand in the way of enhancing our bilateral relations on the basis of mutual respect."
After the emergency talks, Mr Lewis, who earlier said the case made him "sick to the stomach", said: "I had a difficult conversation with the Chinese Ambassador today.
"I made clear that the execution of Mr Shaikh was totally unacceptable and that China had failed in its basic human rights responsibilities in this case, in particular that China's court had not considered the representations made about Mr Shaikh's mental condition.
"It is an important element of a mature bilateral relationship that we are able to speak frankly about issues on which we disagree and that those concerns are heard."
Campaigners and family members held a candlelit vigil outside the Chinese embassy in London for the former cab firm manager.
It is believed Shaikh, who was homeless in Poland, was tricked into carrying drugs by a gang in the country who told him he could become a pop star in China.
The execution makes Shaikh the first European to be executed in China for more than 50 years, according to campaigners.
Join our commenting forum
Join thought-provoking conversations, follow other Independent readers and see their replies