Chipping Norton at centre of war of words between David Cameron and Oxfordshire county council
The local council is planning to close the town's local children's centre as part of an £8m cost-cutting programme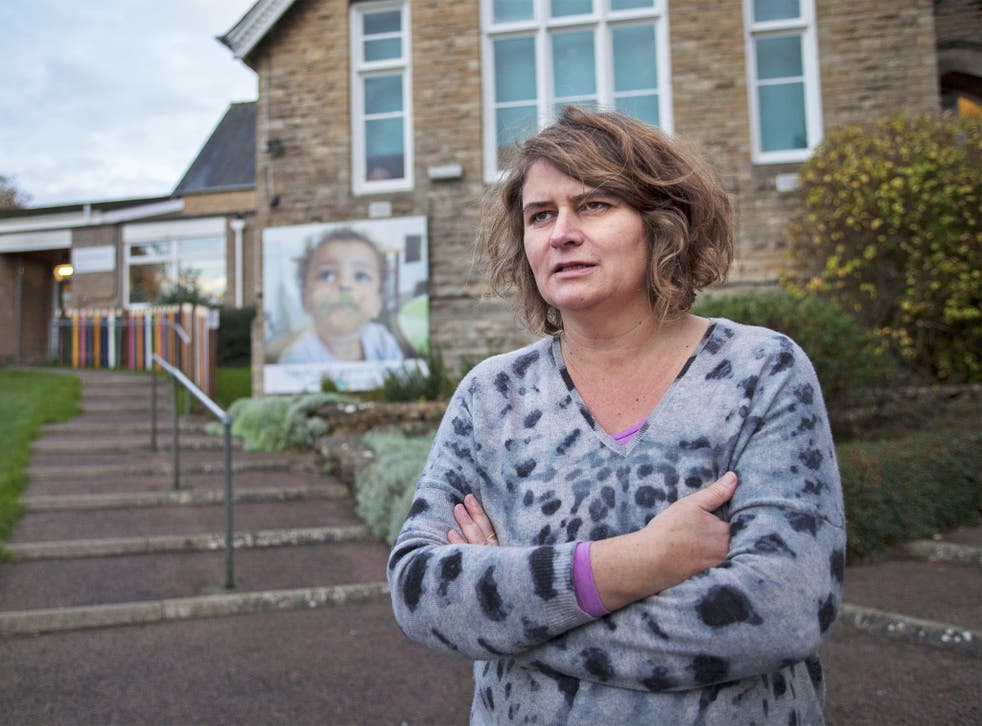 Chipping Norton isn't the sort of place where you expect to find a grassroots protest against David Cameron's austerity agenda. The affluent market town in the heart of the Cotswolds has a well-heeled high street, with high-end boutiques and estate agents offering vast homes for those with a spare million pounds or three.
The Oxfordshire town is also in the Prime Minister's constituency though, and with the local council planning to close the local children's centre as part of an £8m cost-cutting programme a fierce war of words has erupted between Mr Cameron and the normally loyal Conservative local council leader Ian Hudspeth. In the middle is a much-loved children's centre and some angry locals.
The Ace Children's Centre, based on the site of an old Victorian primary school, is more than just a day centre and nursery for the children of wealthy locals. It hosts a permanent team of social workers who offer parenting advice and child protection service to a large rural catchment. It also provides debt and bereavement counselling, a base for a team of nurses and a whole range of other services.
"We have told the council that if funding is withdrawn from the children's centre, we will not be able to stay open," said Georgia Mazower, chair of governors at the centre. "People of Chipping Norton have faced cuts to services across the board from recycling to a campaign being fought over the local hospital, but we will fight this."
According to Ms Mazower the centre is "vital" as it works to "vulnerable parents and families from falling through the gaps and needing very costly intervention from the council."
Chipping Norton is famous for its wealth and links to the links of Rebekah Brooks and Jeremy Clarkson, but local Ms Mazower says the "flipside of that" is that rural poverty in the area is often overlooked and "universal services, available for all" are more important than ever.
At the Old Mill Coffee shop there's a fear that the town's reputation of the Chipping Norton set might make some less keen to oppose cuts to services. "Yes, of course there are very wealthy people here, we all know that but there is also poverty," said local mother Sarah Fortes. "Not everyone is wealthy and drives a Range Rover, for young families the Ace Centre is vital. Not everyone can drive to Oxford or Witney. I attended postnatal classes there and my youngest son Henry still goes once or twice a week."
Further along the high street there is a sign calling on locals to act now "To Save the Ace Children's Centre", but Ms Mazower says the issue is a bigger than cuts in Chippy, as locals call the town in the heart of Mr Cameron's Witney constituency. "This isn't just about us, this affects 44 children's centres right across Oxfordshire. That's my message to David Cameron and Ian Hudspeth. People here are angry and exhausted. We are under assault and our politicians need to act."
Register for free to continue reading
Registration is a free and easy way to support our truly independent journalism
By registering, you will also enjoy limited access to Premium articles, exclusive newsletters, commenting, and virtual events with our leading journalists
Already have an account? sign in
Register for free to continue reading
Registration is a free and easy way to support our truly independent journalism
By registering, you will also enjoy limited access to Premium articles, exclusive newsletters, commenting, and virtual events with our leading journalists
Already have an account? sign in
Join our new commenting forum
Join thought-provoking conversations, follow other Independent readers and see their replies