Trust British consumers to choose whether to buy US chlorinated chicken, Tory minister says
But consumers may not be given information about US meat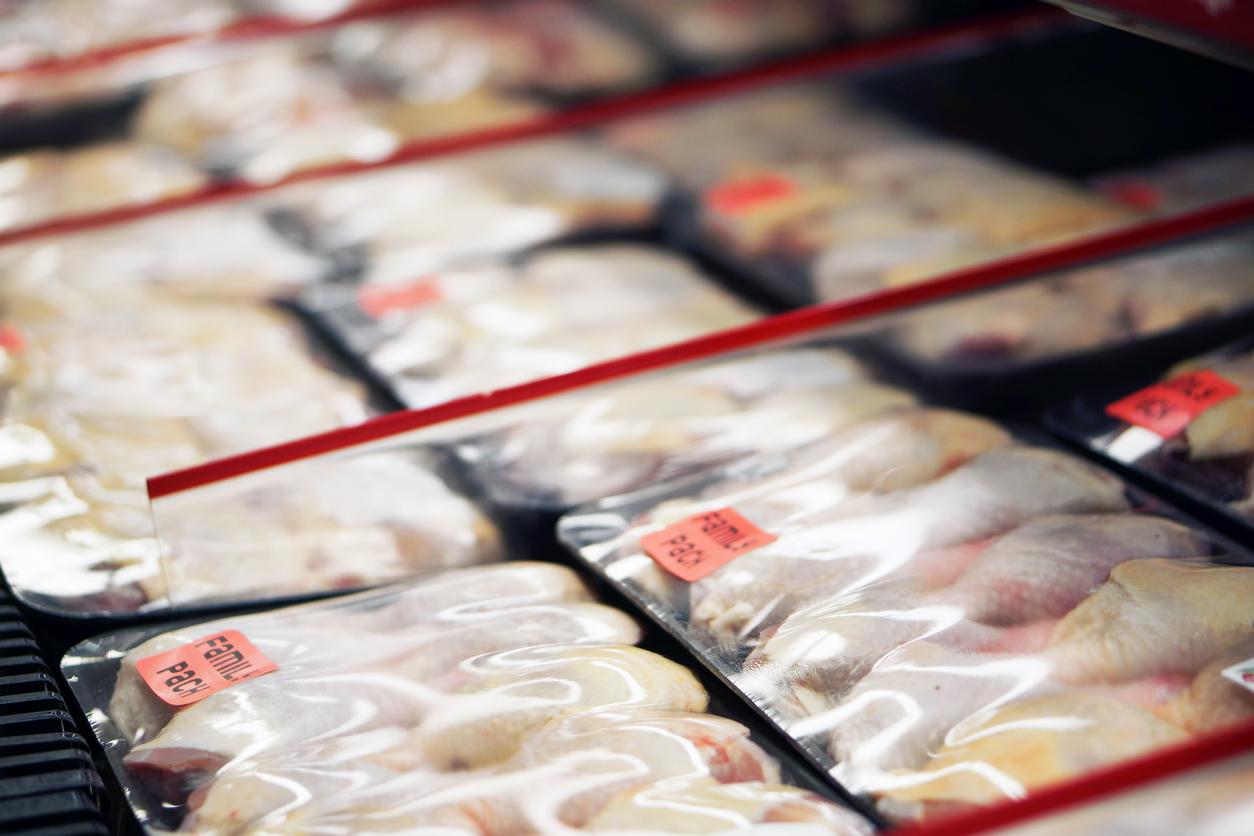 A minister has stoked fears that low-welfare American meat could soon be on its way to British supermarkets and cafeterias after suggesting that the government would "trust the consumer" on whether to buy it or not.
In the latest exchange in parliament on the issue, Cabinet Office minister Penny Mordaunt refused to say a ban would remain on chlorinated chicken, hormone-fed beef and other US imports after an upcoming trade deal with Donald Trump.
The minister said she believed "we should be trusting the consumer" on the issue and suggested some people did not want to "put their faith in government" regulations.
Despite the talk of consumer choice, in reality many meat products, such as in restaurants, hospitals, and school cafeterias, do not have a country of origin label, making it impossible for consumers to differentiate.
Where such labelling does currently exist, the US also regards it as an illegitimate barrier to its exports and pushes to have the practice banned as part of trade agreements it signs with other countries.
US negotiators have made clear that opening the door to American agricultural exports, which are produced to much lower welfare standards than their European counterparts, is their primary demand in talks with the UK.
While the government's own best-case scenario shows an agreement with the US would lead to a tiny boost to the UK economy of just 0.16 per cent of GDP, failing to sign such a deal would be highly politically embarrassing for Boris Johnson, who has presented such an arrangement as part of the alternative to EU membership.
Selaine Saxby, Conservative MP for North Devon, said during a question session in the House of Commons on Tuesday afternoon that "a large number of farmers and constituents" had contacted her concerned about food standards.
"Can my right honourable friend assure me and my constituents that we will maintain our current food standards and prevent the import of chlorinated chicken and other inferior food?" she asked.
Penny Mordaunt replied: "I think in this we should be trusting the consumer. If people don't want to put their faith in government we should trust the consumer. I think consumers want high quality, fairly priced foods with high-quality animal welfare standards."
Ms Mordaunt also pointed MPs to a recent joint letter signed by international trade secretary Liz Truss and environment secretary George Eustice. The communication, to MPs, said the UK was "firmly committed to upholding our high environmental, food safety and animal welfare standards outside the EU".
But the National Farmers' Union warned that the letter was open to interpretation and that the assurances provided "no safeguards" if "we have a concern about the animal welfare or environmental impact of a certain production method", according to trade publication The Grocer.
Downing Street signalled last Thursday that imports of lower-standard American food were now on the table in the negotiations, a reversal of a longstanding promise.
World news in pictures
Show all 50
As recently as January, Theresa Villiers, then environment secretary, reiterated that "we will not be importing chlorinated chicken" – but since then US trade chiefs have put pressure on the UK to change its position, leading the government to change tack.
American meat factories use chlorine to wash chickens so that they can operate a less sanitary production environment otherwise, an approach which saves money and allows them to undercut other producers.
It was reported last week that the UK is going to take a "dual tariff" approach to the imports, allowing American meats in even if they do not meet some British production standards, but also charging tariffs.
If US food exports do make it to the UK, British consumers may be denied information about which products are American to help them get a foothold in the market. The US government's "Foreign Trade Barriers" document for 2019 catalogues policies in countries around the world the US wants ended.
The document says the US has "consistently raised concerns" about country of origin labelling at the World Trade Organisation, notably because of "the potential to favour select countries, and the impact on US exports".
Join our commenting forum
Join thought-provoking conversations, follow other Independent readers and see their replies