Chris Huhne's wealth 'has been hugely over-rated'
Friends of jailed ex-minister make claim ahead of court hearing to settle costs of his trial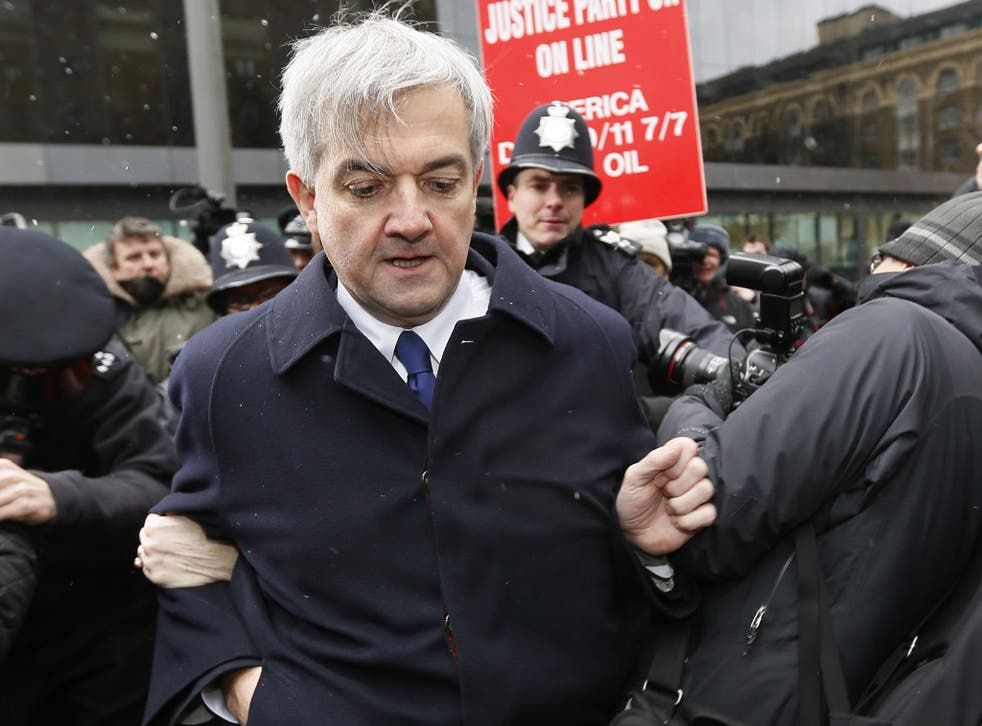 The wealth of the disgraced Liberal Democrat Chris Huhne has been "hugely over-rated" in the media, according to friends of the former cabinet minister as they await a court hearing to settle a possible £400,000 in costs, arising from his trial for perverting the course of justice. One paper last week reported that Huhne was "thought to be a millionaire several times over and owns eight homes".
But friends have told The Independent on Sunday that while he is comfortably off, he is far from being a multimillionaire, due in large part to his divorce from the economist Vicky Pryce. The couple, both jailed for eight months last week, separated in 2010 after it emerged that he was having an affair with his media adviser, Carina Trimingham. Huhne used to own a number of properties: the couple's seven-bedroom house in Clapham, south London, two former council flats, also in Clapham, a small town house in Oxford, a one-bedroom flat in Oxford, a flat in Clerkenwell and a modest constituency house in Eastleigh, Hampshire.
"He gave away effectively two-thirds of his wealth to Vicky when they split," says a close friend, "but I think he now regrets that." The family home was thought to be worth about £2.5m, and he also let Vicky have one of the Clapham flats. This means Huhne still has five properties: one was needed for constituency business (and may now be sold), and he receives rent for the other three, bought in the 1990s on near 100 per cent mortgages. The fifth is the Clerkenwell flat he shares with Ms Trimingham, on which there is said to be "a huge mortgage".
"He did make some money from property in the 1990s, but it wasn't Vicky's salary that paid for it," said the friend. "It was all paid for from the rent derived from the properties. I'd say he's worth somewhere between £1m and £1.5m, top whack, including the flat in Clerkenwell.
Huhne is facing substantial costs for the services of his barrister, John Kelsey-Fry, whose £600-an-hour fees are believed to total around £300,000. On top of this, the Crown Prosecution Service is seeking more than £100,000 from Huhne for its costs in bringing him to justice for lying over who was driving when his car was caught speeding in 2003.
Pryce was said to have kept a "stiff upper lip" during her first week in Holloway prison; but it was reported that during his first week in Wandsworth prison Huhne was subjected to taunts of "Order, Order" over the prison tannoy during breakfast. The allegations were withdrawn after the Press Complaints Commission intervened and established that the prison has no tannoy and no prisoners take breakfast communally.
Huhne's supporters maintain that he has been the victim of other false allegations, including the claim, by his wife in a radio interview, that he told her of his affair "during half time" of a World Cup football game they were watching. "She [Pryce] came downstairs, possibly having been watching football, the conversation started, and went on for as long as they had things to say to one another," the friend said. "The idea that he heartlessly went back to watching the football is absurd."
Register for free to continue reading
Registration is a free and easy way to support our truly independent journalism
By registering, you will also enjoy limited access to Premium articles, exclusive newsletters, commenting, and virtual events with our leading journalists
Already have an account? sign in
Register for free to continue reading
Registration is a free and easy way to support our truly independent journalism
By registering, you will also enjoy limited access to Premium articles, exclusive newsletters, commenting, and virtual events with our leading journalists
Already have an account? sign in
Join our new commenting forum
Join thought-provoking conversations, follow other Independent readers and see their replies