Tory whips threatened to cancel new school if I didn't vote the right way, says defector MP Christian Wakeford
Other Tory MPs have spoken out about what they characterise as 'blackmail'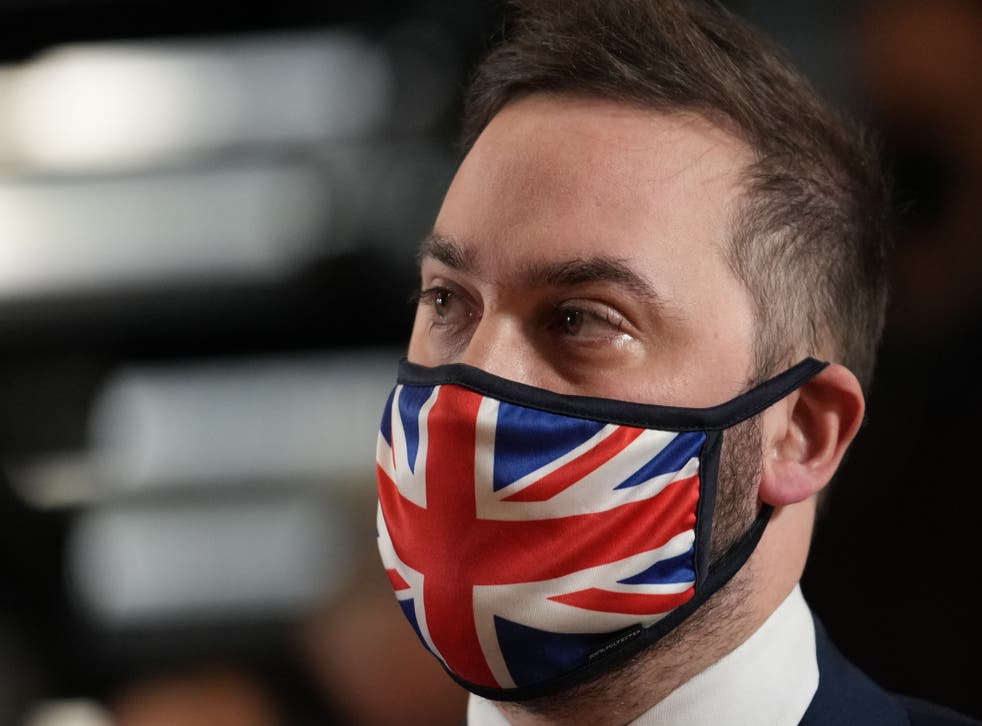 An MP who defected from the Conservative party has said Tory whips threatened to scrap a new school in his constituency if he did not vote the right way in parliament.
Christian Wakeford's claim came after another Tory MP spoke out about about alleged "blackmail" of his colleagues by Downing Street and said the police could be called.
"I was threatened that I would not get the school for Radcliffe if I did not vote in one particular way," Mr Wakeford, who crossed the floor to join Labour on Wednesday. said.
"This is a town that's not had a high school for the best part of ten years and how would you feel holding back the regeneration of the town vote for a vote?
"It didn't sit comfortably and that was really my starting to question my place where I was and ultimately where I am now."
Earlier on Thursday William Wragg, the Tory chair of the Public Administration and Constitutional Affairs Committee, said said No 10 staff, special advisers and government ministers had said they would release embarrassing stories about him and pull funding from constituencies if they continued to criticise the prime minister.
At the start of a meeting of his committee, Mr Wragg said that "the intimidation of a member of parliament is a serious matter", adding: "The reports of which I'm aware would seem to constitute blackmail."
"As such it would be my general advice to colleagues to report these matters to the Speaker of the House of Commons and the Commissioner of Metropolitan Police."
Responding to the allegations on Thursday Boris Johnson told broadcasters he had "seen no evidence, heard no evidence to support any of those allegations" and then changed the subject to Covid vaccination.
UK news in pictures

Show all 50
Pressed and asked whether he would look at evidence provided by MPs, he replied: "Of course, but what we're focused on is what we can do to clear the Covid backlogs".
A No 10 spokesperson said: "We are not aware of any evidence to support what are clearly serious allegations. If there is any evidence to support these claims we would look at it very carefully."
Addressing the issue, Commons Speaker Lindsay Hoyle, said allegations about potentially criminal offences would be a matter for the police rather than parliamentary authorities.
"While the whipping system is long established, it is of course a contempt to obstruct members in the discharge of their duty or to attempt to intimidate a member in their parliamentary conduct by threats," he said.
Register for free to continue reading
Registration is a free and easy way to support our truly independent journalism
By registering, you will also enjoy limited access to Premium articles, exclusive newsletters, commenting, and virtual events with our leading journalists
Already have an account? sign in
Join our new commenting forum
Join thought-provoking conversations, follow other Independent readers and see their replies