Christine Hamilton dropped as charity ambassador after comparing burqa to Ku Klux Klan hoods
Wife of former Tory MP and current Ukip leader in Wales said: 'If the burqa is acceptable then presumably this is too?'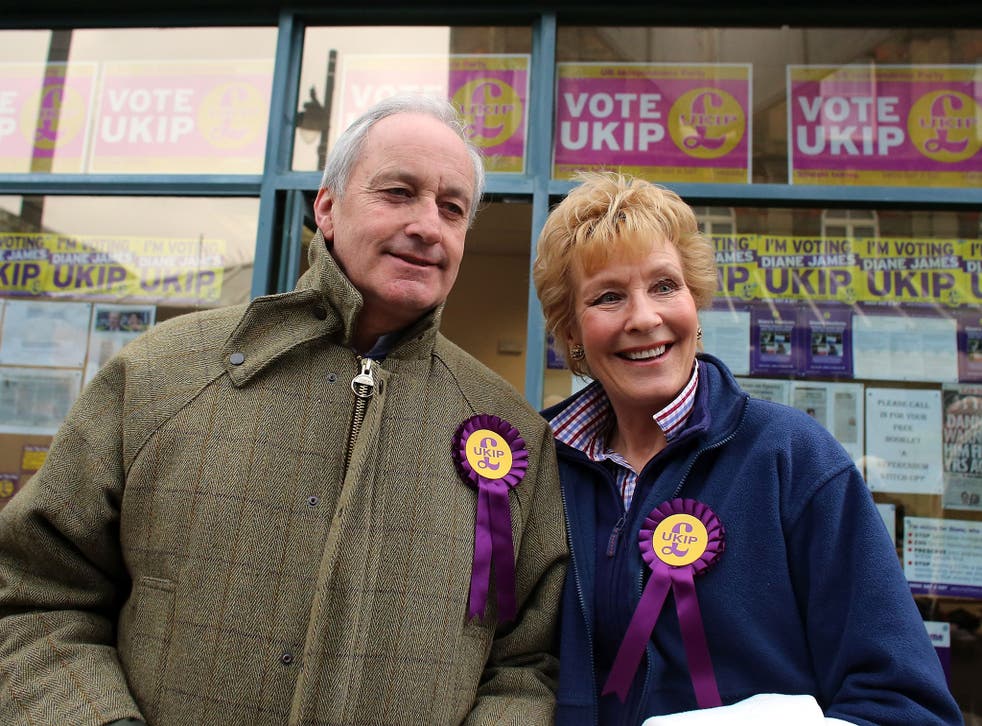 Christine Hamilton, the wife of the Ukip leader in Wales, has been dropped as a charity ambassador after she compared the burqa to the infamous white hoods worn by the Ku Klux Klan.
Two charities, Balls to Cancer and Muscular Dystrophy UK, severed links with the broadcaster and reality television contestant after she sparked outrage with the incendiary post on her personal Twitter account.
The remarks from Ms Hamilton, the partner of the former Conservative MP Neil Hamilton, came as she waded into the ongoing row over a column by the former foreign secretary Boris Johnson, which suggested women wearing the religious headgear resembled "letterboxes".
Ms Hamilton posted the image of members of the Ku Klux Klan, next to the comment: "If the burqa is acceptable then presumably this is too?".
After receiving criticism for the post, she added: "For heaven's sake – no, I am not comparing Muslim women to KKK members and yes, thank you, I do know the difference. I was graphically illustrating how full facial cover can be sinister, which is how many people view the burqa."
"Clearly I have offended people," she continued. "To avoid any embarrassment to the charities I named on my profile I have removed all reference to them."
But responding to her comments on Twitter, the Muscular Dystrophy UK charity said it had severed its links with her. It's chief executive, Robert Meadowcroft, said the decision "fully reflects the values of the charity".
The male cancer charity, Balls to Cancer, also asked Ms Hamilton to stand down as an ambassador as it described her tweet as "inappropriate", adding: "This tweet was on her personal account and in no way the opinions of Balls to Cancer.
"We would wholeheartedly like to thank her for her support and her work helping out charity into the public eye and helping save more lives."
Join our new commenting forum
Join thought-provoking conversations, follow other Independent readers and see their replies