Downing Street Christmas party investigation will now look at three events, minister says
'If required, the investigation will establish whether individual disciplinary action is warranted'
Ashley Cowburn
Political Correspondent
Thursday 09 December 2021 15:53 Comments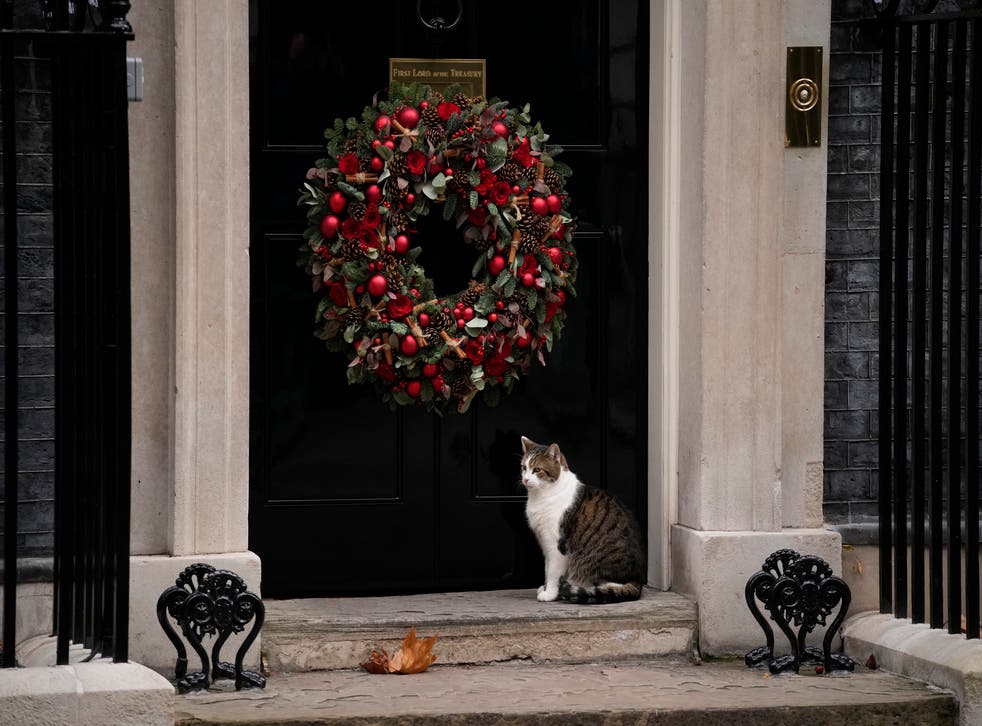 An investigation into a Christmas party held in Downing Street in December will be widened to examine reports of a separate gathering hosted in No 10 in November and a festive event at the Department for Education.
It comes after Boris Johnson announced the probe in response to a leaked video showing government officials joking about a festive party in No 10 on 18 December last year – despite London facing severe Covid restrictions.
Updating MPs, minister Michael Ellis, said the cabinet secretary's review will also include in his review a confirmed gathering at the Department for Education's (DfE) headquarters on 10 December 2020, and a reported leaving event for a No 10 aide - allegedly attended by Mr Johnson - on November 27.
Simon Case, the most senior civil servant in government, will be tasked with establishing "swiftly a general understanding of the nature of the gatherings, including attendance, the setting and the purpose", the minister said.
"If required, the investigation will establish whether individual disciplinary action is warranted," he insisted, adding that all ministers, special advisers and civil servants will be expected to cooperate.
However, there was no reference to an allegation made by Dominic Cummings, the prime minister's former senior adviser, of a separate party held in the Downing Street flat on 13 December.
Posting on social media on Wednesday, the former No 10 adviser Mr Cummings said: "Will the CABSEC [cabinet secretary] also be asked to investigate the *flat* party on Fri 13 Nov, the other flat parties, & the flat's 'bubble' policy…".
The date identified by Mr Cummings was also the same day he left Downing Street with immediate effect after losing a power struggle and just eight days after the prime minister imposed England's second national lockdown in response to surging Covid rates.
Elsewhere, Mr Ellis confirmed that if any evidence emerges of behaviour that is a potential criminal offence, "the matter will be referred to the police and the Cabinet Office's work may be paused.
He said: "I must emphasise that the matters relating to adherence to the law are properly for the police to investigate and the Cabinet Office will liaise with the police as appropriate"
Speaking about the investigation, Labour shadow Cabinet Office minister, Fleur Anderson, said: "I don't think we need to call them alleged parties, they are the parties".
She added: "I welcome the prime minister's announcement that he's asked the Cabinet Secretary to conduct this investigation.
"I have asked for this urgent question as there are further urgent questions to be asked about the investigation, and I don't think we need to call them alleged parties, they are the parties, held in the government department or by government ministers elsewhere. Are there more parties that we need to hear about?"
Register for free to continue reading
Registration is a free and easy way to support our truly independent journalism
By registering, you will also enjoy limited access to Premium articles, exclusive newsletters, commenting, and virtual events with our leading journalists
Already have an account? sign in
Join our new commenting forum
Join thought-provoking conversations, follow other Independent readers and see their replies