Clacton by-election to take place on David Cameron's birthday
The by-election will be held on 9 October, with Ukip holding a 44-point lead over the Tories in a recent poll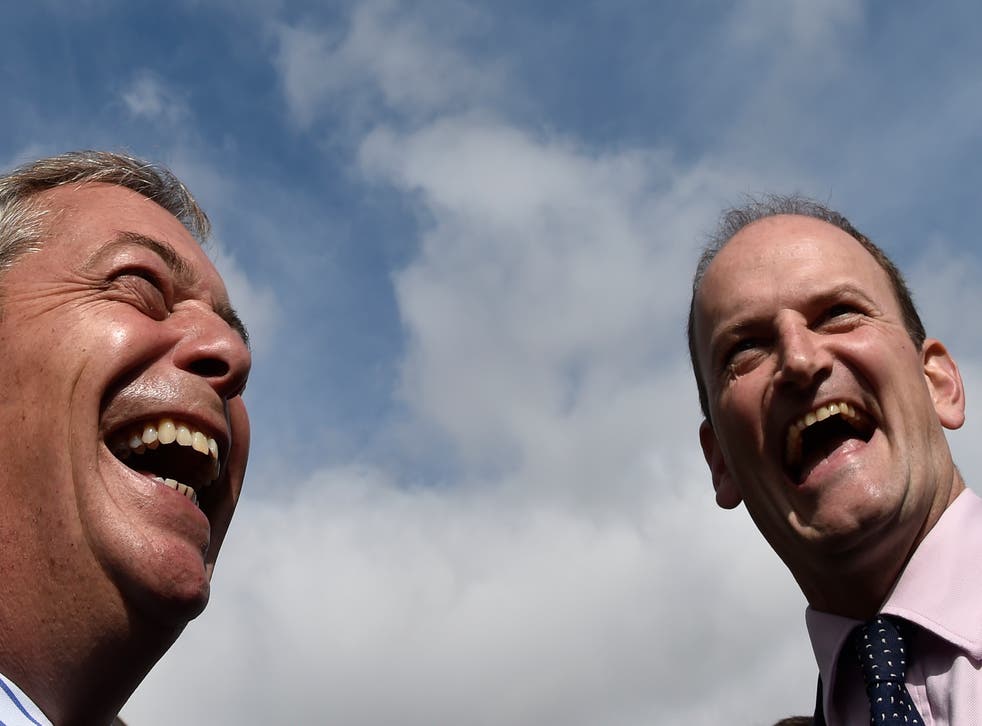 A date has been set for the Clacton by-election following the shock defection by a Conservative MP to Ukip – and it falls on David Cameron's 48th birthday.
Taking place on 9 October, the election was triggered by the standing down of Douglas Carswell who is set to run again under Ukip.
If Mr Carswell wins, he will be the Eurosceptic party's first politician to be elected into Parliament.
The result looks like it could swing to the favour of Mr Carswell after a Survation poll by the Mail on Sunday found that Ukip holds a 44-point lead over the Tories in the seat.
A win by Ukip would be a humiliating defeat for the Conservatives, shedding some light on its chances of winning next year's General Election.
Ukip leader Nigel Farage has said that it would be a "landslide in British politics".
Ukip's rising stars

Show all 7
Mr Carswell had been the Conservative MP for Clacton since 2010, with the Tories yet to announce their new candidate for the by-election.
Boris Johnson laughed off the idea that he could put his name forward, telling LBC Radio: "The first objection really, is that I've already whacked in the CV for Uxbridge. It would seem a bit eccentric."
Mr Carswell left the Conservatives after becoming dissatisfied by its stance on Europe, believing that Prime Minister David Cameron no longer wanted to overhaul its relationship with the EU.
Mr Cameron called Mr Carswell's decision "bizarre" as he had pledged to offer a referendum on EU membership should the Tories retain power. He also called it "deeply regrettable" and "counterproductive".
According to the BBC, Labour has nominated Colchester councillor Tim Young as its candidate and the Clacton Conservative Association said it would fight a "robust" campaign.
Upon Mr Carswell's surprise announcement last week, he said that only Ukip could "shake up that cosy little clique called Westminster".
"I'm joining Ukip not because I am a conservative who hankers after the past. I want change. Things can be better than this," he said in a statement on his website.
Register for free to continue reading
Registration is a free and easy way to support our truly independent journalism
By registering, you will also enjoy limited access to Premium articles, exclusive newsletters, commenting, and virtual events with our leading journalists
Already have an account? sign in
Register for free to continue reading
Registration is a free and easy way to support our truly independent journalism
By registering, you will also enjoy limited access to Premium articles, exclusive newsletters, commenting, and virtual events with our leading journalists
Already have an account? sign in
Join our new commenting forum
Join thought-provoking conversations, follow other Independent readers and see their replies