Claims of torture in Jordan throw May's Qatada strategy into doubt
Critics dispute credibility of regime's assurances after allegations of sexual humiliation
Terri Judd
Monday 30 April 2012 23:43 Comments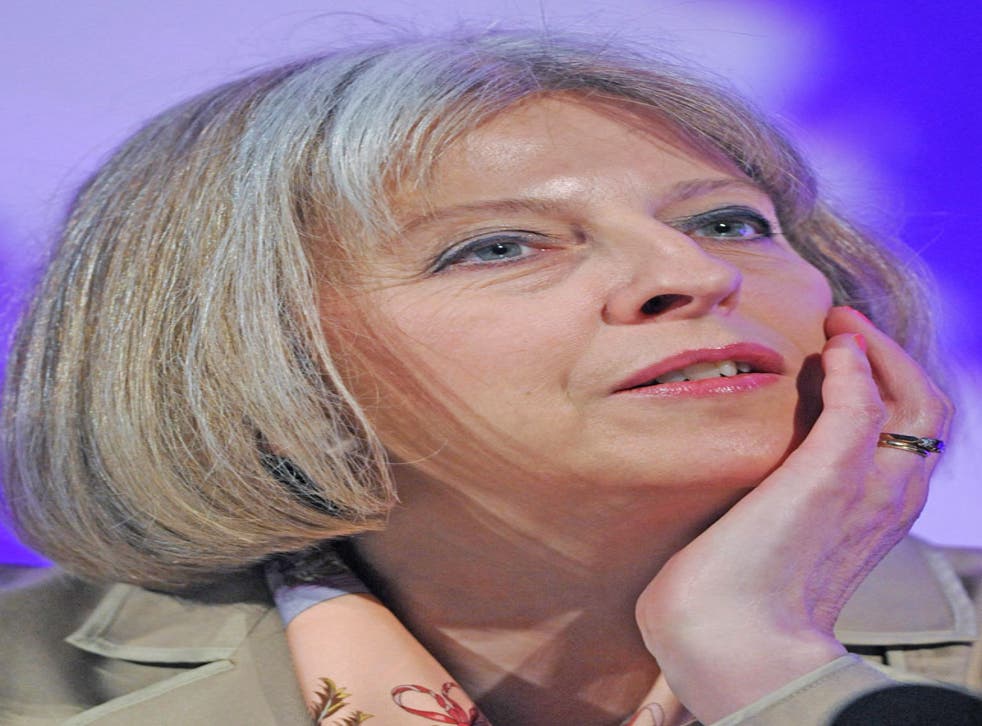 The Government's attempts to deport Abu Qatada appeared increasingly fragile last night as it was revealed that the Jordanian regime is facing fresh allegations of torture.
A group of anti-regime protesters claim they were subjected to barbaric beatings in custody, which took place just days before Home Secretary Theresa May told Parliament she had received assurances from Jordan that a constitutional change in the country meant torture evidence would no longer be used.
Yesterday an already embattled Ms May, who was forced to deny accusations the matter had descended into farce over whether the radical cleric had submitted an appeal to the European Court of Human Rights in time, was accused of overseeing a flawed strategy, relying on assurances from Jordan that lacked credibility.
Four anti-regime demonstrators, who insist they were stripped naked, severely beaten and sexually humiliated while in custody in Amman are submitting a formal complaint of torture via their lawyers on Thursday.
The new allegations come less than a fortnight after Ms May insisted that the deportation of the radical cleric would go ahead after assurances from Jordan's King Abdullah II that Qatada would receive a fair trial and torture evidence was banned by a change in the constitution.
"Clearly these allegations of torture in Jordan show that it remains a real problem and fundamentally calls into question the Government's whole strategy on Qatada and its assertions that he won't be tortured when he is sent back," said Ben Ward, Deputy Director of Europe and Central Asia division at Human Rights Watch.
Lawyer Roger Smith, Director of JUSTICE said: "These stories suggest it is business as usual as far as torture in Jordan is concerned. The recent constitutional prohibition makes little difference to practice on the ground. That is why we are concerned with the credibility of any assurance to the contrary."
Speaking to The Independent, Abdullah Mahhaden – one of the protestors arrested for insulting the King – said they were putting in a formal complaint against the police.
The 25-year-old accountant was among 30 demonstrators arrested on 31 March at a gathering in Amman – protesting against the detention of seven activists – and freed two weeks later on the orders of the monarch.
Mr Mahhaden said he was initially taken into Central Amman's police station where as many as 20 officers took turns beating him.
"They took me into an interrogation room. They put their name tags in their pockets. They beat me with boots and shoes. They punched me on my face and body. They took all my clothes so I was completely naked. They beat me until I blacked out. They started hitting my head on the wall. With my face to the wall, a high ranking officer came up behind me so his trousers were close to my behind."
It was reported that demonstrator Imad Ayasra, a middle aged man with advance rheumatism, fainted from continued blows. Another detainee, Mr Mahhaden explained, was stripped and had a stick placed between his legs in a form of "sexual molestation, an insult". "He was badly beaten, he lost his hearing for almost a month."
Mohammed Haraseen, a member of the legal team told the Deutsche Press Agency: "Several of the released detainees exhibit clear signs of torture and we are running independent medical examinations to build a case against the state."
Jordan's Public Security Department described the accusations "baseless". Police spokesman Mohammed Khatib said: "The Jordanian police do not torture, do not beat and any claim is a lie and a direct attempt to harm the image of Jordan."
But the incident will prove embarrassing for Ms May who, after Qatada's re-arrest on 17 April, told parliament that she had received assurances that he would receive a fair trial following the significant development that the Jordanian constitution had changed to include a ban on the use of torture evidence.
The European Court of Human Rights initially prevented Qatada's deportation back to Jordan on terrorism charges on the grounds that he would face trial based on evidence obtained under torture.
Christoph Wilcke, who has spent seven years working in Jordan, explained that the constitutional amendments could take up to three years to come into force.
"Jordan continues to have torture problem. Nothing has changed in that regards," Mr Wilcke, senior Middle East researcher at Human Rights Watch said, adding: "It has moved from the regular prison service to the holding facilities. Even if incidents are fewer today than five years ago, they still occur with impunity."
Last night the Home Office declined to comment on the new allegations.
Al-Qa'ida threat to kill Briton if cleric deported
Al-Qa'ida has offered to barter the life of a British hostage for the release of Abu Qatada, it was claimed yesterday.
The terror group's North African offshoot, al-Qa'ida in the Islamic Maghreb (Aqim), warned Britain against continuing with its plans to deport the radical cleric to Jordan, saying it would have to "bear the consequences" of such a move.
The group said it would release the hostage, Stephen Malcolm, who is believed to be of dual British and South African nationality, if Abu Qatada was sent to one of the Arab Spring countries – Egypt, Tunisia, Libya or Yemen – instead.
In an unverified statement on an Islamist website, Aqim said: "If Britain ignores this offer it will bear the consequences of handing Abu Qatada to the Jordanian government."
Mr Malcolm is thought to be one of nine Europeans seized by the terrorist group in Mali and Niger since September 2010.
Register for free to continue reading
Registration is a free and easy way to support our truly independent journalism
By registering, you will also enjoy limited access to Premium articles, exclusive newsletters, commenting, and virtual events with our leading journalists
Already have an account? sign in
Join our new commenting forum
Join thought-provoking conversations, follow other Independent readers and see their replies