Government's 'pitiful' planning reforms 'will cost Britain decades in fighting climate change'
New system will 'cut red tape' and boost construction firms, ministers say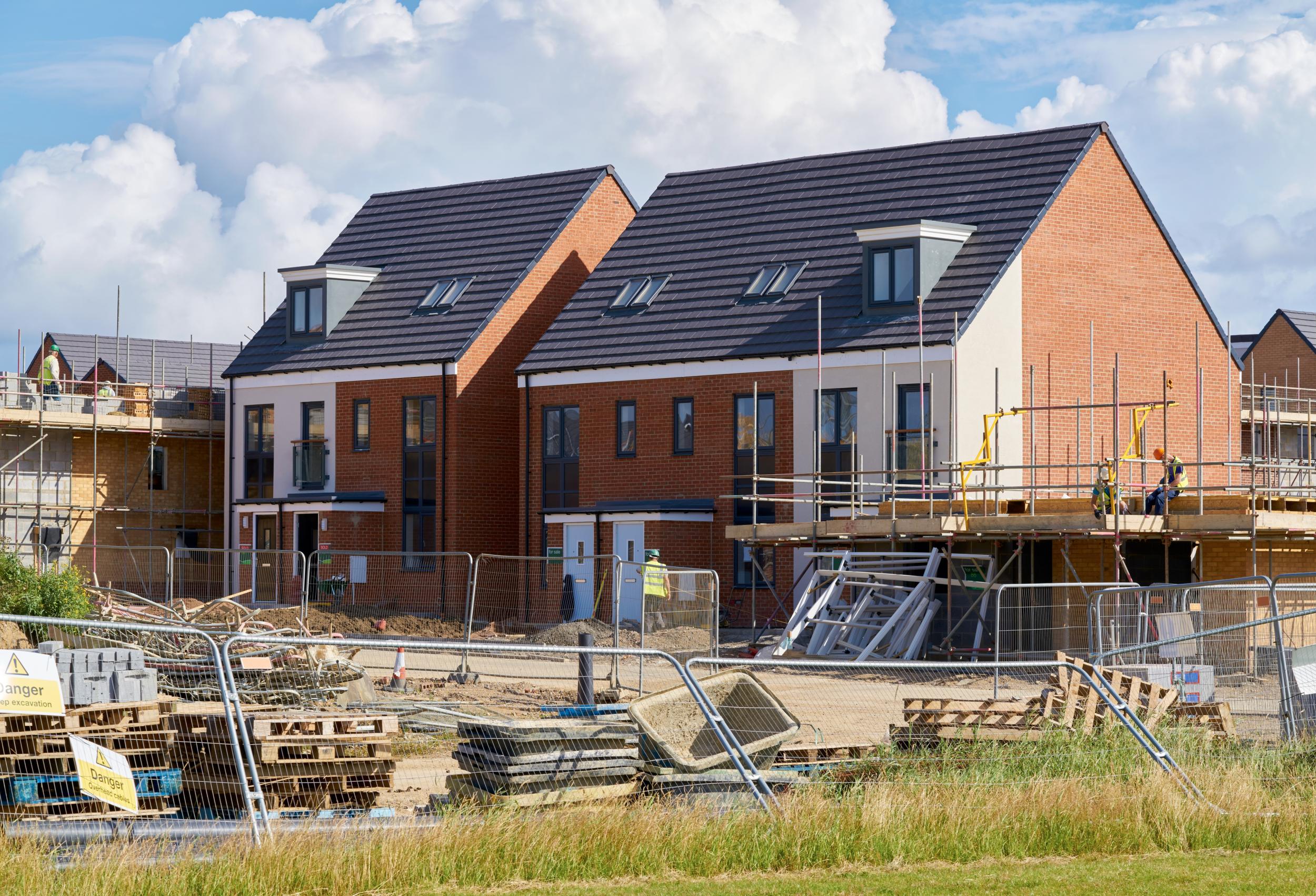 The government's proposed reforms of the planning system will cost Britain decades in the fight against climate change and resign nature to "isolated fragments of land", environmentalists have warned.
Countryside charities said plans to make new homes carbon neutral by as late as 2050 – beyond what scientists say will be a tipping point for climate change – as "pitiful" and dramatically less ambitious than previous ambitions scrapped by ministers.
The government says the framework spelled out in its new planning white paper would "cut red tape" and create a "major boost" for construction firms while delivering more homes.
Under the plans, unveiled by housing secretary Robert Jenrick, land would be categorised as either suitable for development, a "renewal" area, or protected. On the first two categories, building projects could be fast-tracked without going through the current planning permission process if they meet certain standards.
Labour branded the proposals a "developers' charter", while the Campaign to Protect Rural England (CPRE) said it was not clear how much local involvement there would be under the new system.
Despite the government's insistence that the moves would create tree-lined streets and promote "beautiful" buildings, the Royal Institute of British Architects said there was "every chance they could also lead to the creation of the next generation of slum housing".
The plans include a pledge to make only new homes carbon neutral by 2050, when the UK's entire economy is already supposed to be carbon neutral, according to the government's own Climate Change Act, which is written into law.
A previous Code for Sustainable Homes, introduced by the last government in 2006, would have imposed similar strict climate change and environmental requirements from 2016 onwards, but it was scraped by the government in 2015 before it came into full effect.
The government was recently warned that its net zero plans were "doomed to fail" unless it took serious action to tackle carbon emissions from homes, notable heating, by a commission backed by the CBI and experts at the University of Birmingham.
Tom Fyans, deputy chief executive of CPRE, said: "The government's aim to deliver carbon neutral new homes by 2050 is pitiful and represents 34 lost years given that the Code for Sustainable Homes aimed to achieve the same thing by 2016 and was dropped by government. If this government is serious about tackling the climate emergency, it needs to be much, much more ambitious on new build."
The government says the proposals will protect green spaces and still involve local decision-making, but Nikki Williams, director of campaigning and policy at The Wildlife Trusts, warned: "We live in one of the most nature-depleted countries in the world ... Protecting isolated fragments of land is not enough to help wildlife recover nor will it put nature into people's lives – something that is now recognised as vital for our health and wellbeing.
"It's critical that government weaves nature into the heart of every housing development, old and new. Government proposals for 'tree-lined streets' are nothing like enough. Parks, green spaces and all the areas around our homes must be part of a wild network of nature-rich areas that will benefit bees and birds as much as it will enable people to connect with on your doorstep nature every single day. ​This is essential if we are to tackle the twin climate and biodiversity crises as well as provide homes that people want to live in surrounded by beautiful, buzzing green spaces."
She added: "The government may find it inconvenient that wildlife won't stick to its three categories and survives outside protected areas, as well as thriving on some brownfield sites that it would like to see developed."
Construction firms welcomed the plans, however, with James Thomson, chief executive of Gleeson Homes, stating they would "go some way to supporting local [small-to-medium] housebuilders and their supply chains" and "will also help to 'level-up' the country through increased infrastructure investment, bringing jobs and homes to the north".
Helen Evans, chief executive of Network Homes and chair of the G15 Group of London's largest Housing Associations said: "The country needs many more affordable homes and the planning system makes an important contribution towards that. I strongly welcome the intention of government's proposed reforms to increase transparency and certainty to help increase the delivery of affordable homes."
Mr Jenrick said: "Our complex planning system has been a barrier to building the homes people need; it takes seven years to agree local housing plans and five years just to get a spade in the ground.
"These once in a generation reforms will lay the foundations for a brighter future, providing more homes for young people and creating better quality neighbourhoods and homes across the country. We will cut red tape, but not standards, placing a higher regard on quality, design and the environment than ever before. Planning decisions will be simple and transparent, with local democracy at the heart of the process.
"As we face the economic effects of the pandemic, now is the time for decisive action and a clear plan for jobs and growth. Our reforms will create thousands of jobs, lessen the dominance of big builders in the system, providing a major boost for small building companies across the country.
Join our commenting forum
Join thought-provoking conversations, follow other Independent readers and see their replies