Coalition divided over Cameron's plans on Scottish independence
Cameron faces opposition from Liberal Democrats over plan to require SNP to stage poll in 18 months
Nigel Morris
Tuesday 10 January 2012 01:01 Comments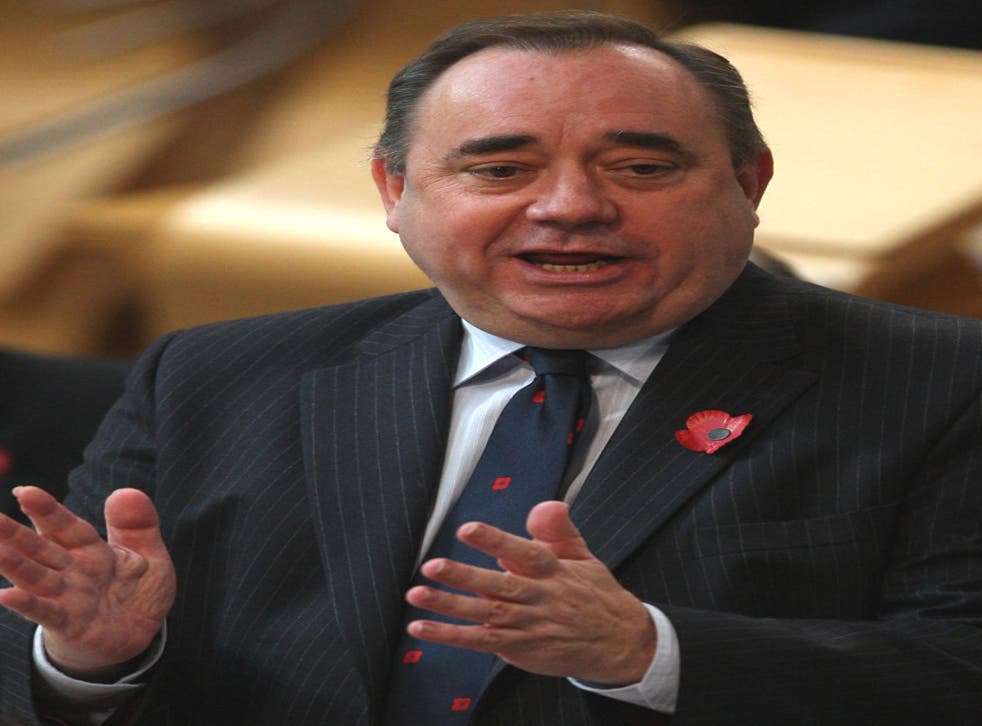 Coalition tensions surfaced yesterday as the Liberal Democrats blocked David Cameron's attempt to impose an 18-month deadline for a referendum on Scottish independence.
His surprise decision to challenge the Scottish National Party (SNP) administration in Edinburgh to stage a poll by summer 2013 dismayed Nick Clegg and senior Lib Dem ministers.
They criticised the time limit at a Cabinet meeting yesterday, warning it could be counter-productive. In a statement to MPs today, Michael Moore, the Liberal Democrat Scottish Secretary, will announce plans to consult with the SNP over when the vote could take place, but not lay down a firm timetable.
The Lib Dems have also warned Mr Cameron to beware of appearing to lead a Tory-dominated bid to dictate terms to Scotland. The Prime Minister made the first move, calling for a poll "sooner rather than later" – and George Osborne is chairing the Cabinet committee drawing up the referendum proposals.
Alex Salmond, the SNP First Minister, said it would stick to its planned timetable, holding the poll in autumn 2014, and claimed the Government's intervention would play into their hands.
Nicola Sturgeon, its deputy leader, said: "The more a Tory government tries to interfere in Scottish democracy then, I suspect, the greater the support for independence will become."
Her claim is echoed by senior Lib Dems who want as broad a political coalition as possible to speak out in support of the Union. "Salmond has been left a clear field. He is benefiting from operating in a vacuum where he is the only voice," said one source.
The Government's legal advice is that an independence poll will only be binding if the SNP stages it with permission from Westminster. It will give Mr Salmond the authority on a "temporary basis" to hold the poll, as long as it consists of a simple yes/no question.
Mr Cameron said: "We have to have legal clarity over who is responsible for this decision. Is it the Westminster Parliament or is it the Scottish Parliament? We will be setting out the legal position and trying to find a way through."
Register for free to continue reading
Registration is a free and easy way to support our truly independent journalism
By registering, you will also enjoy limited access to Premium articles, exclusive newsletters, commenting, and virtual events with our leading journalists
Already have an account? sign in
Join our new commenting forum
Join thought-provoking conversations, follow other Independent readers and see their replies