'Bedroom tax' to be abolished as Coalition is rocked by Lib Dem-Labour alliance
Commons rebellion means controversial policy is almost certainly doomed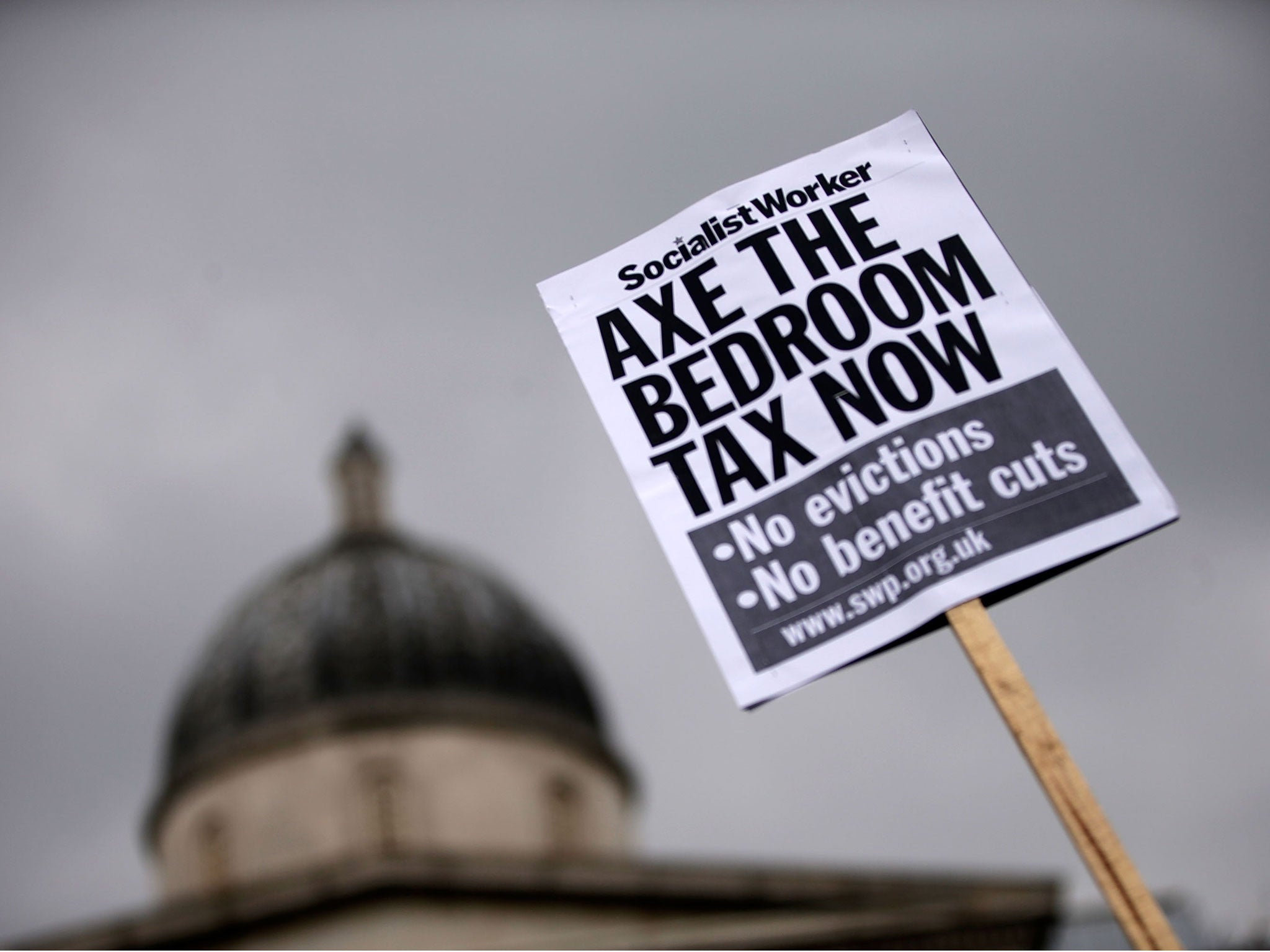 One of the Coalition's most unpopular and punitive policies is finally on track for abolition, after Labour and the Liberal Democrats united to vote against the bedroom tax.
MPs voted by 304 to 267 for a Bill, brought in by a backbench Lib Dem MP Andrew George, to limit the scope of the policy which penalises council tenants who are deemed to have more rooms than they need.
Mr George later admitted that he had not expected the Tories to be so heavily defeated in what he imagined would be a close vote. "It was such a stonking victory that if that coalition can hold together in the coming months we should get this Bill through," he said.
Shadow works and pensions minister, Chris Bryant added jubilantly: "This is the beginning of the end of the bedroom tax. Whether we will manage to get it all the way through by the general election, I don't know – but we'll try our damnedest, and we'll certainly abolish it afterwards."
Despite the efforts of Government whips to get Tory MPs into Parliament to oppose Mr George's Bill, about 70 Conservative MPs were absent, while all but a handful of Labour MPs and 52 out of 55 Lib Dem MPs, including four Cabinet ministers – Danny Alexander, Vince Cable, Ed Davey and Alistair Carmichael – and the Pensions Minister, Steve Webb, voted against the Government. Nick Clegg, who was at the Nato summit in Wales, was one of the three Lib Dems who missed the vote.
"What this vote shows is that David Cameron is a Prime Minister whose authority is weakening day by day," the Labour leader Ed Miliband said afterwards. "He is losing his MPs, he is losing votes in the House of Commons and it is Labour which is setting the agenda for fairness."
Mr George's Affordable Homes Bill would mean that tenants would be affected by what the Government calls the "withdrawal of the spare bedroom subsidy" only if they have been offered somewhere else to live but have turned it down. It would also exempt the disabled. Under present conditions, that would knock a large sum off what the Government hopes to save.
The public rift between Tories and Lib Dems – who had previously been criticised for backing the tax – led one maverick Tory MP to declare coalition government dead. "We will clearly have a free-for-all for the rest of the Parliament," Philip Davies told MPs.
Under the "withdrawal of the spare bedroom subsidy" council tenants lose 14 per cent of housing benefit if they are deemed to have one unused bedroom, and 25 per cent if they have two or more. The measure was intended to give tenants whose children have left home an incentive to move into somewhere smaller.
Critics said the Government brought it in without creating any new, smaller homes for the affected tenants to move to. Tenants who have been hit by it include couples who say they need separate rooms because one of them is disabled.
The Department of Work and Pensions said there will be no immediate change in policy. "It is a fair policy that is saving the taxpayer more than £1m a day," a spokeswoman said.
Join our commenting forum
Join thought-provoking conversations, follow other Independent readers and see their replies