Coalition will support Archbishop of Canterbury Justin Welby's plan for credit unions, says Vince Cable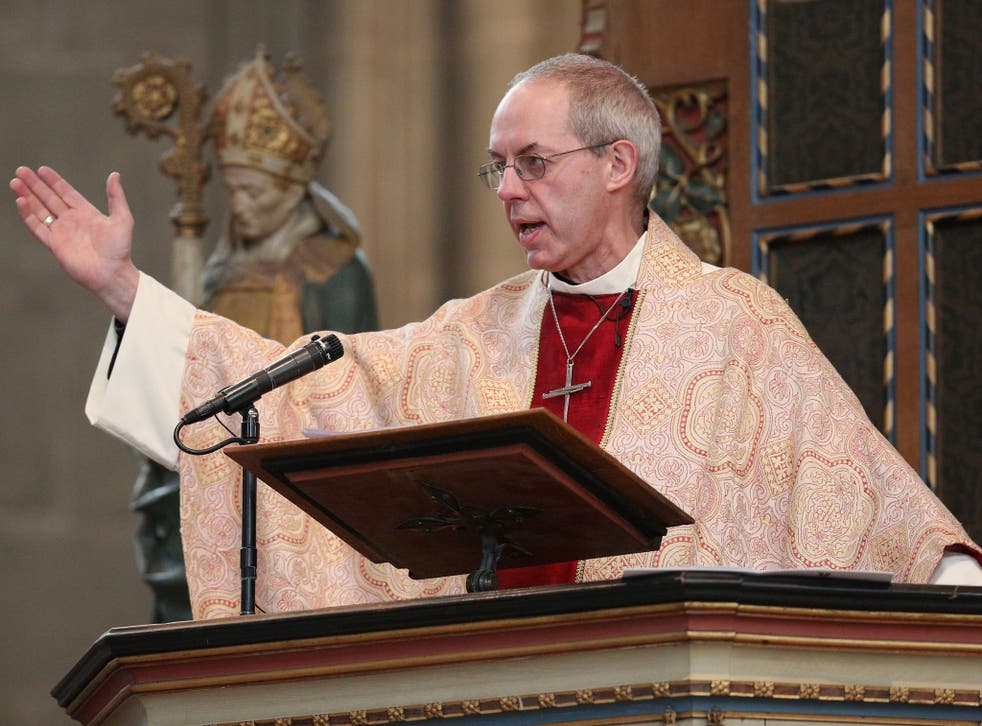 Vince Cable is to throw the Government's weight behind the Archbishop of Canterbury's drive to build up credit unions so that fewer people with money problems turn to payday lenders like Wonga.
The Liberal Democrat Business Secretary and Jo Swinson, the Consumer Affairs Minister, will meet the Most Rev Justin Welby next week to discuss how the Government can help the Church of England to widen access to the 500 not-for-profit financial co-operatives who make small loans to their members.
Last week, the Archbishop vowed to put payday lenders out of business but was embarrassed when it emerged that the Church had invested in Wonga through Accel Partners, an American venture capital firm.
Mr Cable told The Independent on Sunday: "I will be meeting the Archbishop of Canterbury, along with Jo Swinson, next week to explore how we can work together to ensure credit unions can provide strong competition and a viable alternative to payday lenders."
He added: "I am great admirer of the way the Archbishop has combined his moral and spiritual leadership role with practical initiatives on banking and payday lending."
Mr Cable's department has announced plans to cut red tape for the financial co-ops and to spend £35m over 10 years to help them expand. It has rejected demands by MPs for a cap on the lending rates charged by payday companies, believing that such a move would drive people with money worries into the arms of loan sharks.
The Archbishop wants to make payday firms redundant through competition rather than legislation. He wants all institutions, including the Church, the Post Office and Co-op stores, to play their part in their communities. Although the Church does not plan to lend money directly to people, it will make church and school premises available to credit unions and put its expertise at their disposal.
Next week's talks will also focus on the banks, another issue on which the minister and the Archbishop have similar views. The Archbishop is a member of the Parliamentary Commission on Banking Standards and Mr Cable claimed last week that a "capital Taliban" at the Bank of England was stalling economic recovery by insisting the banks build up their cash reserves.
On Sunday Mr Cable caused tension inside the Coalition by warning that George Osborne's Help to Buy scheme to underwrite £130bn of mortgage lending from January could inflate another "housing bubble."
Mr Cable, one of the first to predict the 2007 credit crunch and housing market collapse, told the BBC's Andrew Marr Show: "I am worried of the danger of getting into another housing bubble…. It could inflate the market."
The Business Secretary admitted the Government was doing "nothing like enough" regarding housing supply and that councils should be allowed to build more social homes.
Mr Cable also criticised Conservative ministers for launching a "stupid and offensive" campaign about illegal immigrants. He said Immigration Minister Mark Harper's decision to send ad vans bearing the message "go home, or you'll be picked up and deported" around London was designed to create fear among the public. He said the Lib Dems had not been consulted, adding: "I think it is very unlikely it will continue."
Join our new commenting forum
Join thought-provoking conversations, follow other Independent readers and see their replies