Theresa May heading for fight over 'perverse' election boundaries review that will slash MP numbers
The review has been attacked by Conservative MPs in the House of Commons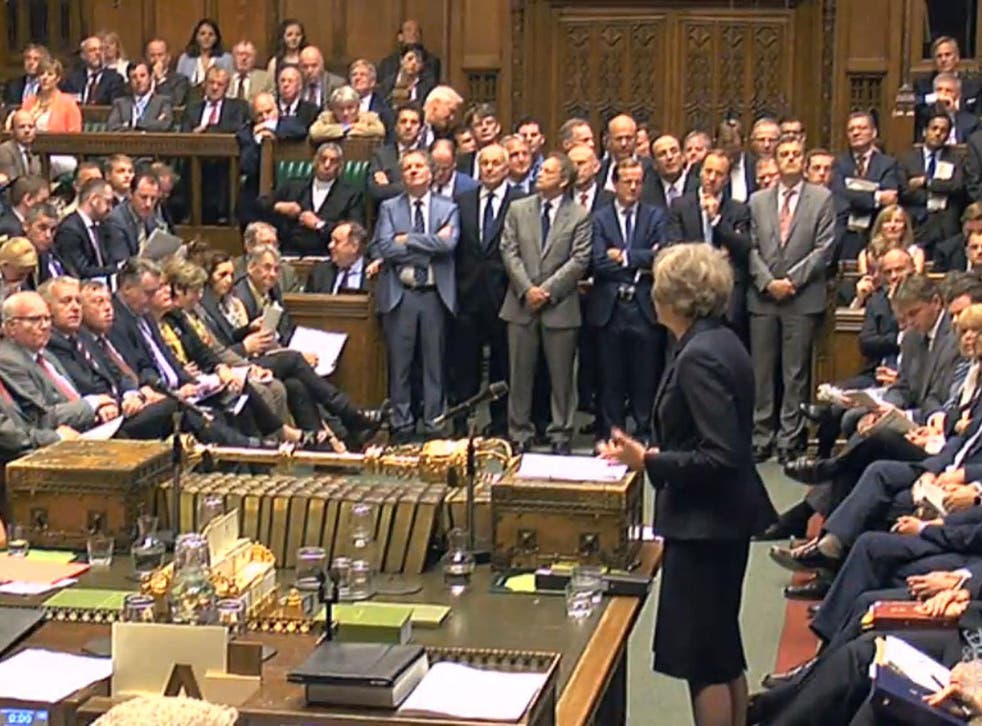 Theresa May is on a collision course with Parliament over controversial plans to redraw the election map of the UK after Conservative MPs attacked them, with one branding them "perverse".
The review of constituencies due to be published next week will see the number of MPs in the Commons slashed from 650 to 600.
But senior Tory backbencher Charles Walker said the move could not be justified without also reforming the unelected House of Lords.
Fellow Tory Philip Davies also said it would be an "outrage" if the number of MPs serving as paid-up ministers did not fall at the same time.
The plans for the boundary review were first introduced by David Cameron with the goal of 'equalizing' the number of registered voters in every constituency, though critics claim it will see Labour lose more seats than the Conservatives.
Mr Walker, who chairs the Procedures Committee, said the move could not be justified as the ranks of the Lords continue to swell.
He said in the Commons: "It seems perverse to reduce the number of elected representatives in this place while the Lords continues to gorge itself on new arrivals.
"Mr Speaker, I believe in an appointed upper House but not at the current price and not at the expense of this elected and therefore accountable chamber."
He added: "We in this place must guard against bringing this country's democratic settlement into disrepute."
David Cameron announced the creation of another 13 Conservative Lords on leaving office, with many of the peerages given to former Downing Street advisers.
Parliament's website currently lists the total number of active peers at 804.
Mr Davies said if the overall number of MPs fell while the number of ministers remained static it would dilute the power of backbenchers.
He said: "We also have the situation whereby the Government are proposing to reduce the number of MPs by 50 but not reduce the number of ministers by an equal proportion, thereby giving the Government more control over the House of Commons, which clearly has to be an outrage."
Chris Skidmore, Minister for the Constitution said: "Equalising the size of constituencies in the Boundary Review will mean everyone's vote will carry equal weight.
"Without such boundary reforms, MPs could end up representing constituencies based on data that is over 20 years' old, disregarding significant changes in demographics, house building and migration. As it stands some constituencies have twice as many electors than other constituencies and this cannot be right."
Register for free to continue reading
Registration is a free and easy way to support our truly independent journalism
By registering, you will also enjoy limited access to Premium articles, exclusive newsletters, commenting, and virtual events with our leading journalists
Already have an account? sign in
Join our new commenting forum
Join thought-provoking conversations, follow other Independent readers and see their replies