Boris Johnson warns Tories they'd have to be 'utterly nuts' to join Ukip
'I must urge you not to allow the disaster of a Miliband premiership', he wrote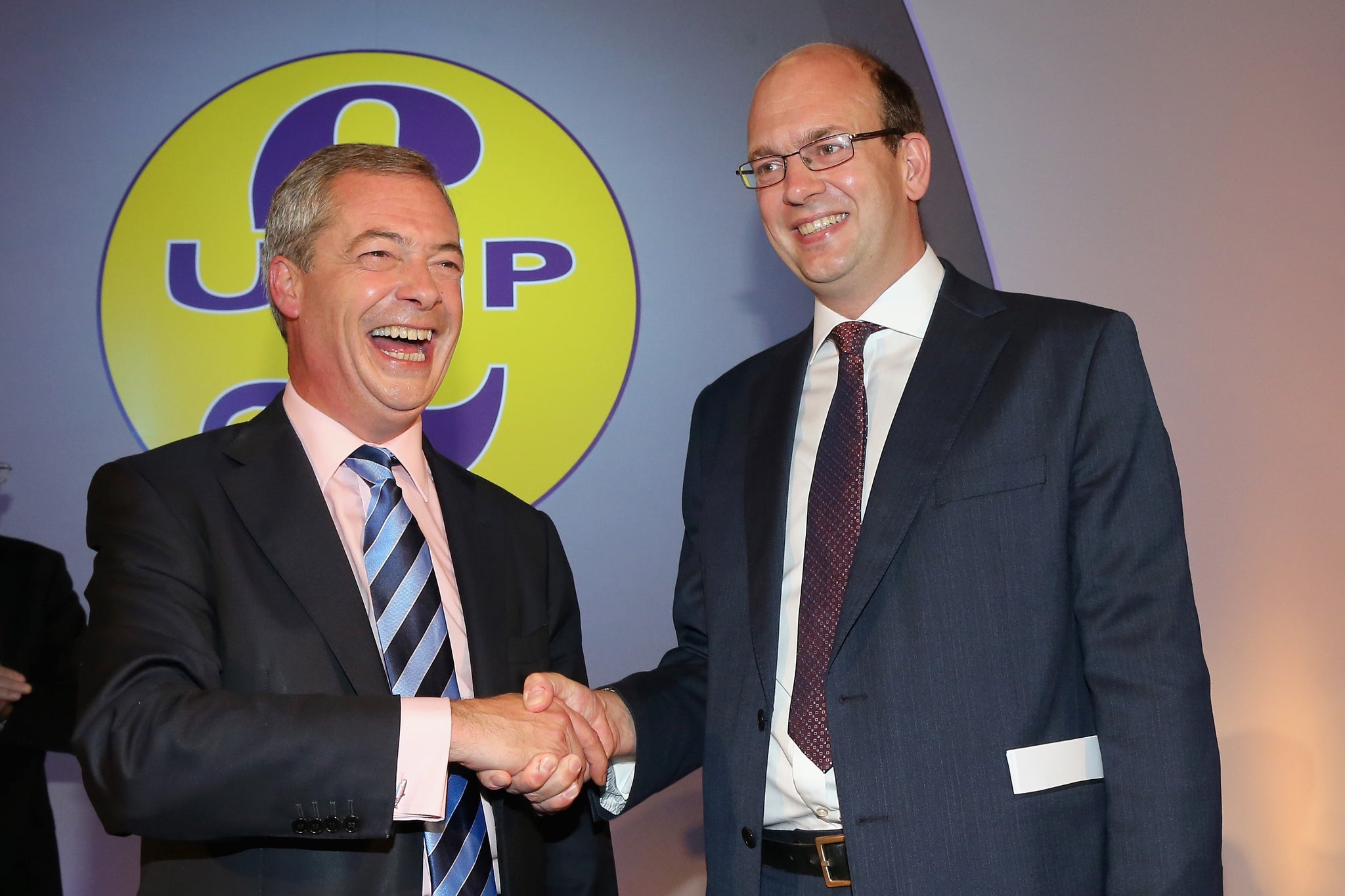 Boris Johnson has ridiculed Tories who are thinking of defecting to Ukip by suggesting that they are "nuts" – and probably do unspeakable things with vacuum cleaners.
In a knockabout performance at the Conservative Party conference, London's Mayor claimed that only the Tories, under David Cameron, had the political clout to force the EU commissioners to reduce the volume of regulation coming out of Brussels.
The Mayor of London's appeal for loyalty came 48 hours after Mark Reckless became the second Tory MP to jump ship to join Ukip. The Conservative conference has been awash with rumours that other parliamentarians are set to switch sides this week.
He aimed his fire at a Brussels ruling that banned the sale of vacuum cleaners bigger than 1,600 watts from 1 September, as a way of reducing the impact on climate change – though for comic effect, the Mayor pretended to believe that it was to protect people from having accidents with cleaners that have too much suction.
He said: "It was widely publicised that the EU Commission wants to ban some British vacuum cleaners on the grounds that they are too powerful. I am perfectly prepared to concede that if you do not handle your vacuum cleaner correctly you may accidentally end up inhaling the hamster or sucking the budgerigar through the bars of the cage.
"And I have read that there are some people – probably the type who are thinking of defecting to UKIP - who present themselves at A and E with barely credible injuries sustained in the course of what I can only call vacuum cleaner abuse."
"There are only two people who are in a position to take the keys to Downing Street next May, and they are David Cameron or Ed Miliband. I know that you disagree vehemently with most of what Ed Miliband says and does – and so I must urge you not to allow the disaster of a Miliband premiership," he wrote in his Daily Telegraph column.
In his speech the evening rally, organised by the ConservativeHome website – which unlike some other Boris Johnson speeches was notably loyal to David Cameron - he called on Tories and the "quitters and the splitters and the kippers" to combine to prevent keep out the Labour, which he said was led by "the unreconstructed semi-marxist Miliband, and Balls."
Boris Johnson's defining moments
Show all 32
He added: "Why should we allow these guys to wreck the economy again when they have still to apologise for wrecking it last time."
He singled out the 'mansion tax' – Labour's proposed new tax on homes worth over £2 million - for attack. Most of the homes that would be affected are found in the wealthier parts of London, where there are fears that it would have a destabilising effect on house prices.
Mr Johnson described it as "a swingeing new tax on family homes, which is rapidly falling apart at the seams, as everybody can see that hundreds of thousands of people will find their homes revalued and we'll find pensioners forced basically to leave their properties, to sell their homes, or divide their properties."
Mr Johnson, who has been adopted as the party's election in the safe Conservative seat of Uxbridge and South Ruislip, will speak tonight at the Tory conference. He will address the party faithful on "how we win in 2015" in what he has styled a "rally for victory".
He claimed today that the "auguries for victory have never been better". He argued: "Labour are puttering at 35 per cent in the polls; they should be miles ahead to have any chance of winning".
He said he was much further behind Labour a year ahead of the London Mayoralty in 2007 – and yet went on to win the battle for City Hall.
Join our commenting forum
Join thought-provoking conversations, follow other Independent readers and see their replies