Conservative MP Craig MacKinlay pleads not guilty to misrepresenting campaign spending
Minister who beat Nigel Farage to South Thanet seat in 2015 accused of making false claims about financing in run-up to 2015 general election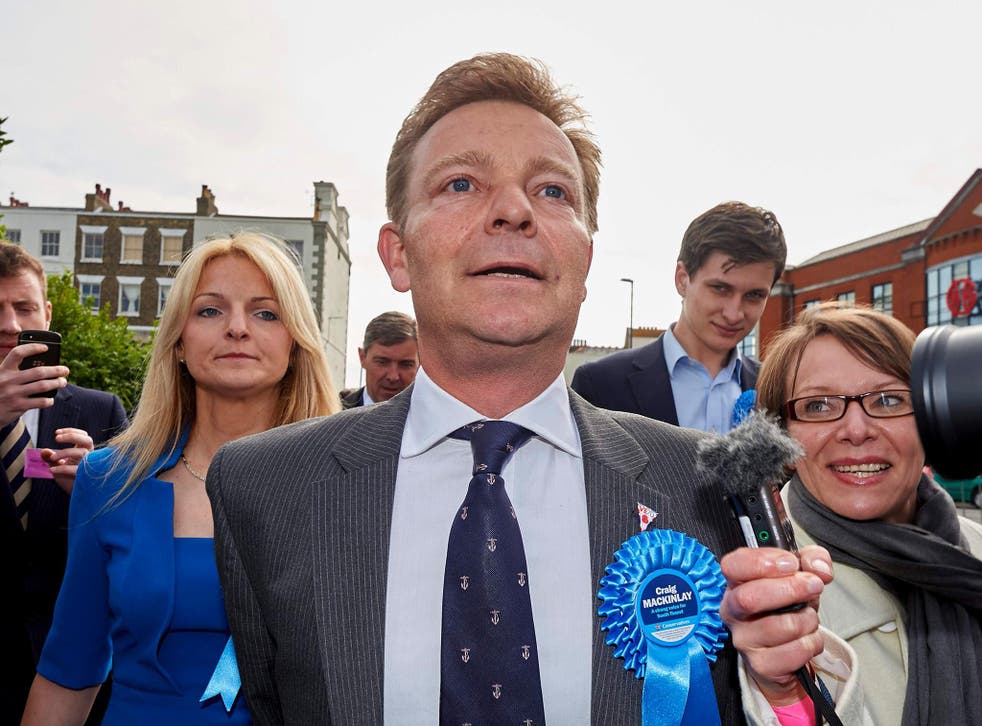 An MP from Theresa May's minority ruling Conservative Party, pleaded not guilty on Tuesday to charges of making false declarations over his spending in a 2015 election.
Craig MacKinlay, who beat leading Brexit figure Nigel Farage in the parliamentary election for the South Thanet in south eastern England in 2015, is accused of making false claims about his spending during the campaign.
Despite the ongoing case against him, he won the seat again in this year's June election.
May's Conservatives lost their majority in that ballot and remain in power only through an agreement with 10 Northern Ireland MPs. If MacKinlay were to lose his court case, there would be pressure for a by-election.
MacKinlay's election agent Nathan Gray and aide Marion Little, who also face charges over the expenses, also pleaded not guilty in a London court.
Farage, the former head of Britain's UK Independence Party (UKIP), came second in South Thanet in 2015, polling 16,026 votes with MacKinlay taking 18,838 votes.
MacKinlay retained the seat in June with an increased majority of more than 6,000 votes as support for UKIP collapsed with Farage, who played a key role in securing Britain's vote to leave the European Union last year, no longer the party's candidate.
In May, prosecutors ruled out bringing more widespread criminal charges over allegations of expenses fraud by the Conservatives during the 2015 campaign.
General Election 2017: Big beasts who lost their seats

Show all 7
The Crown Prosecution Service had considered information from 14 police forces across the country about whether the party had broken spending limits, which are governed by tight, complex rules, but decided there was insufficient evidence to charge any individuals.
The Electoral Commission, the independent election watchdog, in March fined the Conservatives a record 70,000 pounds ($91,000) for breaking rules by incorrectly reporting its spending.
Reuters