Conservative MP Rehman Chishti faces investigation into his links with Saudi Arabian think-tank
The MP recieves £2,000 a month in payments from the King Faisal Centre based in Riyadh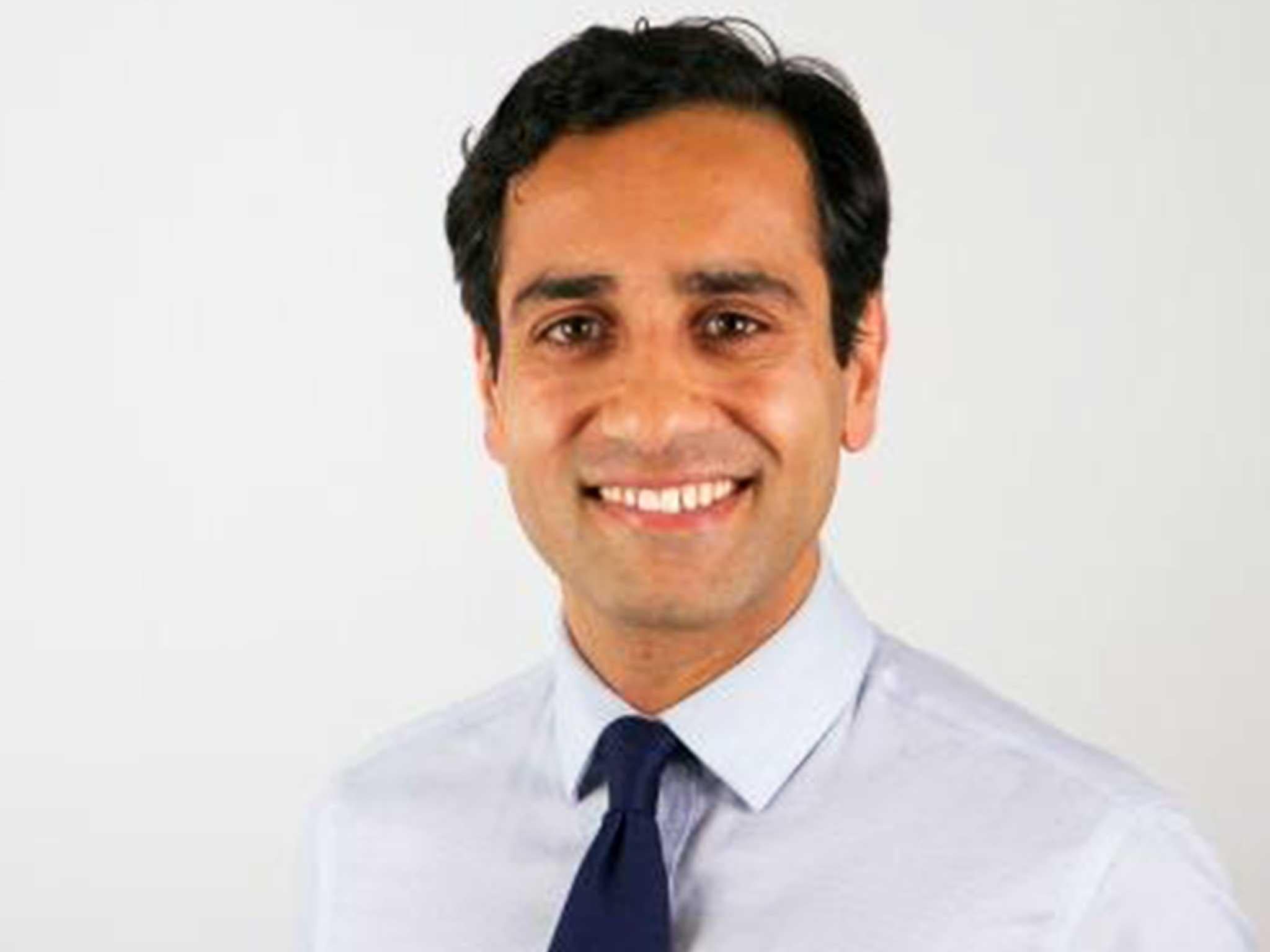 A Conservative MP faces a potential investigation by the parliamentary standards commissioner over his £2,000 a month payments from a think-tank based in the Saudi Arabian capital.
Rehman Chishti, who has represented the Gillingham and Rainham constituency since 2010, has been in an advisory role to the King Faisal Centre based in Riyadh since March this year.
Established in 1983 the organisation aims to promote the reputation of King Faisal, who was assassinated in 1975.
"Knowledge dissemination is also one of the centre's core aims and this can be seen through the varied lectures, workshops and exhibitions that are being held each year. Its main purpose is thus to constitute a focal point for cultural and intellectual enlightenment," the centre's website adds.
According to the register of members' financial interests Mr Rehman describes the job as involving "providing advice to the centre on its work on international relations covering Europe and the Middle East". He adds that he spends 10 hours per month on the role and is paid £2,000 per month "until further notice".
But, according to the Times, Mr Chishti, who served on the Joint Committee on Human Right between 2011 and 2014, made statements in the Commons advancing Saudi interests after registering the payment.
In a letter to Kathryn Hudson, the standards commissioner, Liberal Democrat MP Tom Brake claimed a statement made by Mr Chishti was "advocacy" on behalf of the government in Riyadh.
Mr Brake wrote: "In Mr Chishti oral question on 29 February 2016 regarding Saudi Arabia he appears to be advocating for the Saudi Arabian authorities, when he said: 'The international community had previously asked Arab countries to do more in the fight against Daesh [Isis]. Having just returned from leading a parliamentary delegation to Saudi Arabia, I understand that the Saudi authorities are prepared to send ground troops into Syria to defeat Daesh but require air cover for their international partners. Will the United Kingdom and other partners look at that request?'
"It is clear that, as he registered his role with the centre on the 24th February 2016, he knew at that point that he was going to receive payment from the centre. Is it a breach of the code for a member to advocate for a foreign government closely linked to an NGO in the knowledge that, in just a few days, they will be receiving payment from that NGO?
Mr Brake also questioned whether it was in the public interest for an MP to be receiving funding from an NGO that is closely linked to the Saudi government.
"I am therefore asking that, in you role as Parliamentary Commissioner for Standards and in accordance with your remit, you investigate whether Mr Chishti has breached the code of conduct for members of Parliament".
10 examples of Saudi Arabia's human rights abuses
Show all 10
The Parliamentary Commissioner for Standards office confirmed on Thursday they had recieved an allegation of a breach of the code of conduct by Mr Rehman. The Commissioner is in the process of deciding whether to begin an inquiry.
Responding to the allegation, Mr Chishti said: "My role as an advisor to the King Faisal Center, which is an independent think tank based in Riyadh and not funded by the Saudi Government, commenced on the 1st March 2016 and as far as I am concerned is declared with the House of Commons in accordance with its rules."
Update 09/06/2016 14:00: The parliamentary commissioner for standards has decided not to take any further action. Rehman Chishti MP added: "The Parliamentary Commissioner for Standards has today dismissed these baseless allegations by Lib Dem MP Tom Brake and confirmed that no inquiry will be held on this matter."
Join our commenting forum
Join thought-provoking conversations, follow other Independent readers and see their replies