Philip Hammond says changing EU freedom of movement rules would be 'very, very difficult'
Foreign Secretary warns it would be 'political suicide' for eastern European leaders to agree to changes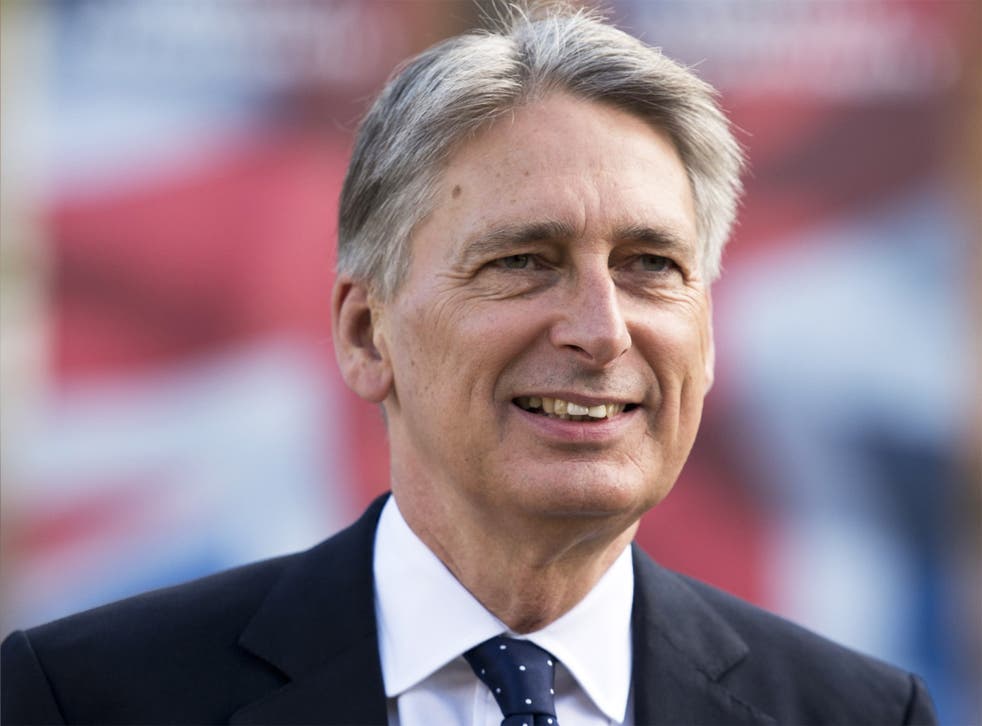 David Cameron will find it "very, very difficult" to secure any reforms to EU freedom of movement rules because it would be "political suicide" for eastern European leaders to agree changes, Foreign Secretary Philip Hammond has said.
Warning Eurosceptics in his party not to expect fundamental change to the rules allowing all EU citizens to travel freely across the 28-state bloc, he said Eastern Europeans would block any moves because they had a "sacred" and "emotive" attachment to the principle due to their experience of "Soviet slavery".
Instead ministers are attempting to address the pull factors that encourage EU migrants to come to the UK, such as the "generous access to welfare and benefits", he said.
On these practical approaches the UK Government had a lot more sympathy with fellow EU leaders, Mr Hammond said.
Mr Cameron is expected to decide the date of the referendum later this year but will hope to secure key concessions on areas such as access to EU citizens' access to welfare, reclaiming national sovereignty and abolishing the commitment to ever-closer union before firing the starting gun for the campaign.
He was speaking at a Demos fringe event at the Conservative party conference alongside long-time Eurosceptic Tory MP Peter Lilley, who told Mr Hammond he wished the Government would "be honest about what we'll realistically get back" in its renegotiation bid.
Mr Hammond said: "We are clear… it's going to be very, very difficult to negotiate change on the fundamental principle of freedom of movement. The principle itself is deeply enshrined in many of the member states who are actually most well-disposed to us and want to work with us to help us to get the best possible package.
"When we approach it from a different angle of reducing the attraction packages that encourage people to come – generous access to welfare and benefits, the payments of in-work benefits from the very beginning before people have contributed to our system, the payment of in-work benefits for children who aren't even resident in the United Kingdom – there we have a lot more sympathy and a lot more flexibility and a lot more willingness to work with us.
"We're exploring with our partners at the political and technical level what can be done and what kind of changes to the framework of the European Union will we require to accommodate what the British people need."
Explaining why he believed Eastern Europeans were so opposed to changes to freedom of movement, he said: "One of the things that is very deeply entrenched is the principle of freedom of movement for work and particularly in in the eastern European countries, who are our closest allies and supporters in all of the rest of our agenda, who think like us, who admire us, who very much want us to stay in, [but] because of the emotional linkage with their own freedom from Soviet slavery and the ability of people in eastern Europe to travel for the first time in their lives, which is a deeply emotive thing, no politician in eastern Europe is going to support the end of freedom of movement. It would be domestic, political suicide."
"There are people in Europe, there are countries in Europe, that have emotional ownership of their membership of the European Union, that feel something emotional about the European Union. Those in the countries that were the founding members have a certain attachment to it as a settlement of the conflict that plagued Europe, culminating in the Second World War.
"Those of the Eastern European countries, who joined the European Union directly from release of the shackle of Soviet oppression, feel the European Union as being part of their liberation of those years of serfdom Soviet rule," Mr Hammond said.
"The British people have never felt that way about Europe. We've approached Europe – way back in the 70s – with a very hard-headed approach; it was always for us a common market first, it was about economic benefits of being in the single market…. and about balancing the economic benefits of being a member of the union with the lots of sovereignty that is inevitably entailed by being in any large multi-national organisation.
"It's about measuring the balance and what's gone wrong for many people in this country with the European Union, I think, is over the last 20 years it seems the European Union has been demanding ever more in terms of having sovereignty surrendered and delivering ever-less in terms of what you add to our economy."
Join our new commenting forum
Join thought-provoking conversations, follow other Independent readers and see their replies