Conservative party's refusal to admit plunging membership numbers is embarrassing, says Grant Shapps
Figure has not been released for four years - but is as low as 70,000, according to one party campaigner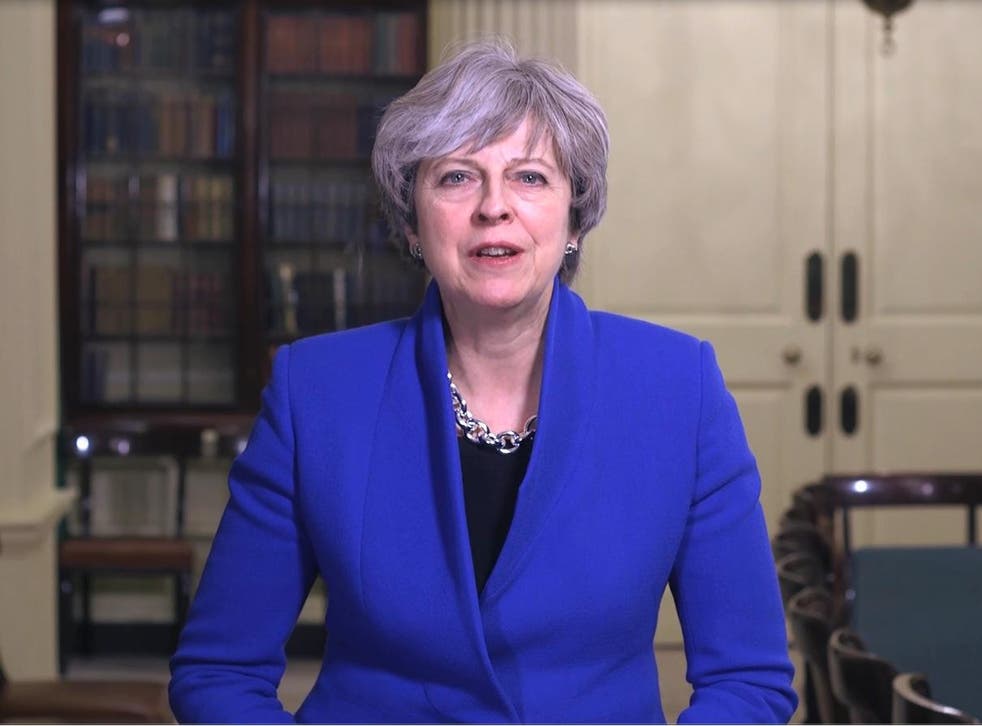 A former Conservative chairman has warned Theresa May that the party's refusal to admit to its plunging membership rolls is "embarrassing".
Grant Shapps urged the Prime Minister to "come clean" about how few people are paid up members – after a party campaigner suggested the figure is as low as 70,000.
It is four years since the Tories, under David Cameron, reluctantly revealed their membership total, refusing to respond to requests since for up-to-date information.
Most estimates put the figure at around 100,000, but the head of the Campaign for Conservative Democracy said he believed it had dropped to just 70,000.
In stark contrast, Labour said it had 552,000 members last summer. Both the Scottish National Party (118,000) and the Liberal Democrats (103,000) also reported six-figure totals.
Now Mr Shapps, who stood down as chairman in 2015, has said "transparency" is vital, even if the membership figure turned out to to be "embarrassing".
He warned that "coming clean about membership is step number one" in rebuilding the Conservative Party's campaigning strength for the next general election.
Mr Shapps told the BBC that he had first told Mr Cameron, in 2013, that it was "embarrassing not to publish the figures and it will help us increase the membership - and it did".
And he said the party needed to follow the lead of Labour and the Lib Dems in allowing members to play a role in policy formation.
The criticism comes after a report by academics at Queen Mary University, suggested at least 44 per cent of Tory members are over 65 and 71 per cent are male.
The grassroots website Conservative Home reported that membership had fallen by a quarter since 2016, partly because of a walkout by Tories who opposed Brexit.
The lack of Tory footsoldiers is widely seen as one of the reasons for the party's election humiliation last year, allowing it to be outgunned by Labour in key marginal seats.
The issue is also crucial because – if, as expected, Mrs May is forced to stand down before the next election – Conservative members will choose the next prime minister.
Tory MPs will vote to narrow down the slate of leadership candidates to just two – but it is members who will make the final choice.
Some believe that makes the party ripe for an effective takeover, if political opponents signed up in sufficient numbers to sway the result.
Nick Clegg called for entryism by EU supporters to achieve that end in his book How to Stop Brexit – but, alternatively, an influx of anti-EU members could hand No 10 to a hard Brexit figure, such as Jacob Rees-Mogg.
The Independent asked the Conservatives for a current membership total, but the party has yet to respond to the request.
John Strafford, clean of the Campaign for Conservative Democracy, said local party sources had told him that membership could be as low as 70,000.
More than half of local associations had fewer than 100 members, he said - warning that, if nothing was done, "Labour will wipe the floor with us at the next general election".
Mr Shapps said Mr Cameron had "taken some convincing" to release the figures at the end of 2013, showing the Conservatives had 149,800 members at that point.
Join our new commenting forum
Join thought-provoking conversations, follow other Independent readers and see their replies