Grammar schools: Flagship Tory education plan 'likely to be derailed by election failure'
Lack of a Tory majority means policy programme will be 'slimmed down'
Benjamin Kentish
Sunday 11 June 2017 16:31 Comments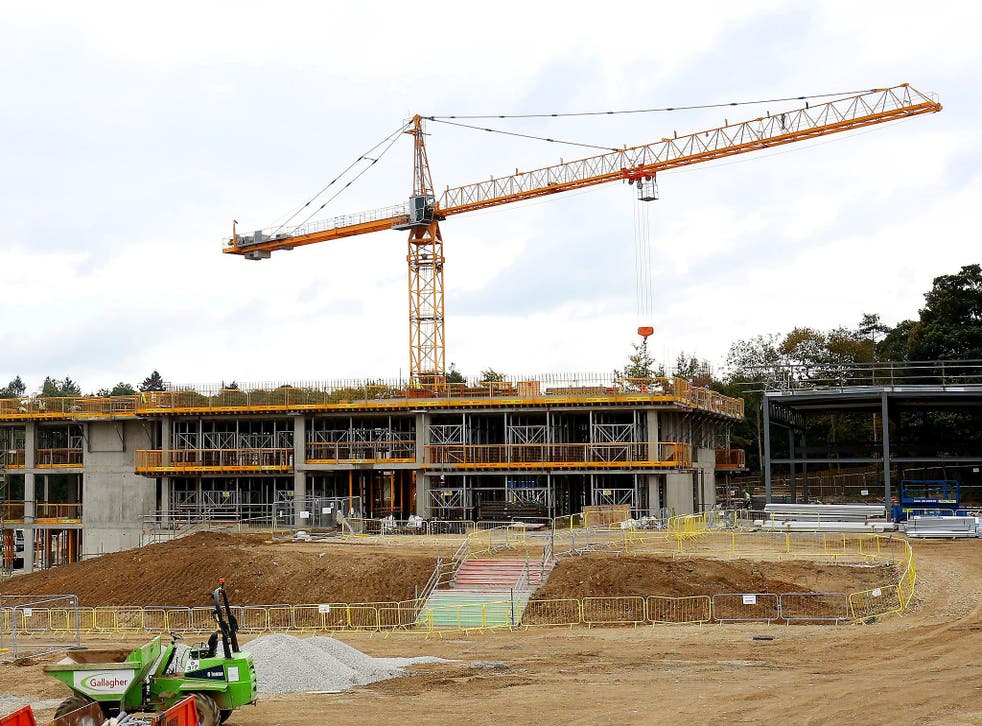 Theresa May's plan to open new grammar schools across the UK is unlikely to be implemented after she failed to secure a parliamentary majority, a senior Conservative backbencher has suggested.
Graham Brady, who chairs the influential 1922 Committee of Tory backbenchers and is a prominent campaigner for more grammar schools, said his party could be forced to settle for introducing a "rather modest pilot" in place of its manifesto pledge to "lift the ban on the establishment of selective schools".
It follows a general election result that saw Ms May fall eight seats short of a House of Commons majority, meaning she will be forced to rely on the support of the DUP's ten MPs in order to pass legislation.
That raises the prospect of all proposed laws being carefully considered to ensure they will be acceptable to both the Northern Irish party and to Conservative backbenchers. Even a small rebellion could see the Government lose crucial votes.
"There's no point in sailing ahead with items that were in the manifesto which we won't get through Parliament, so we're going to have to work very carefully", Mr Brady told the BBC's Sunday Politics. "No doubt it will be a slimmed down Queen's Speech and we should concentrate on the things that really have to be done.
"I would be upset if we couldn't make any progress on allowing people to have the choice of grammar schools but reality asserts itself. If we can't get things through Parliament, we don't do them.
"I hope we won't have to stop altogether but certainly we are going to have to trim our policies carefully according to what we think Parliament will support."
He said a "rather modest" pilot that would see a few grammar schools opened in inner-city areas could be all that is achievable on one of the Conservatives' flagship education policies.
UK General Election 2017

Show all 47
Despite widespread criticism, Ms May has been vocal in expressing her desire to increase the number of grammar schools.
Nick Timothy, one of the Prime Minister's former chiefs of staff, had been reported to be the main architect of her grammar schools policy. Mr Timothy resigned after the election amid strong criticism of his role in the campaign. He had overseen the Conservatives policy programme, which included controversial plans to force elderly people to cover the cost of their social care.
In remarks that would have been unthinkable just days ago, Mr Brady also suggested the Prime Minister should seek to be more like Jeremy Corbyn, saying the Labour leader had presented himself in an "avuncular" way. The Prime Minister should follow his lead and "relax into communicating with the electorate", the 1922 Committee chairman said.
"It's something she does very well in person – increasingly so since she became Prime Minister – but that wasn't coming across in the campaign", he added.
"We need to see a much more open and inclusive approach within government and within Parliament as well. That's not just a desirable outcome…it's an absolute necessity in these circumstances."
Register for free to continue reading
Registration is a free and easy way to support our truly independent journalism
By registering, you will also enjoy limited access to Premium articles, exclusive newsletters, commenting, and virtual events with our leading journalists
Already have an account? sign in
Join our new commenting forum
Join thought-provoking conversations, follow other Independent readers and see their replies