Tory Brexiteers drawing up alternative plan to 'rival Theresa May's Chequers proposal'
'There is an acknowledgement that we need to make the case for an alternative'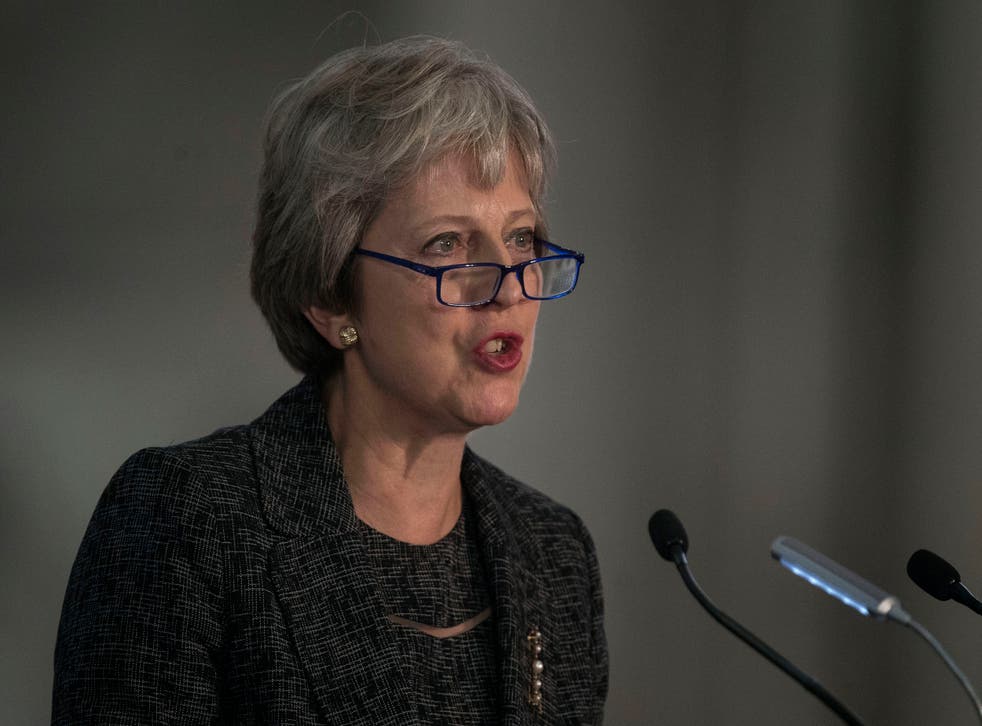 Conservative Brexiteers are reportedly drawing up an alternative plan to rival Theresa May's Chequers agreement, detailing what they claim to be the advantages of leaving the EU without a deal.
The European Research Group (ERG) of backbench Eurosceptic Tory MPs – led by Jacob Rees-Mogg – is expected to publish a policy paper ahead of the Conservative party's annual conference in Birmingham next month.
The paper will challenge the prime minister's proposals set out before the summer recess, which led to the resignations of the Brexit secretary David Davis and the foreign secretary Boris Johnson.
According to The Times, it will outline the advantages of leaving the bloc without a deal on World Trade Organisation (WTO) terms and has the backing of up to 80 Conservative MPs.
The newspaper added it also expected to advocate a Canada-style free trade agreement if Brussels dropped its demands on the Irish border.
"We have made it very clear that we do not accept the Chequers proposals, but there is an acknowledgement that we need to make the case for an alternative," a source told the newspaper.
"The tricky bit is coming to a common position that everyone can sign up to, but I'm confident that we should be able to achieve that."
Details of the policy paper emerged after Peter Lilley, the Conservative peer and former cabinet minister, wrote in an article on Tuesday that a Canadian-style trade agreement would the "best outcome" followed be a no-deal Brexit, which he described as a "second good best".
It also comes as an exclusive poll for The Independent showed public backing for a fresh referendum leapt in the last month amid dwindling support for the prime minister's Chequers plan for Brexit.
Late last month pollsters asked some 1,500 respondents: "Should a Brexit deal be reached between Britain and the EU, to what extent would you support or oppose a referendum being held asking the public whether they accept or reject the terms of the deal?"
Brexit casualties

Show all 10
At the time, 44 per cent backed the idea, with 27 per cent opposing, 15 per cent not having strong opinions either way and 14 per cent saying they did not know.
But four weeks later, amid increasing public divisions over Ms May's Brexit plans, from both inside and outside the Conservatives, 48 per cent now want another referendum.
The Independent launched its campaign to win a Final Say Brexit referendum for the British people just three weeks ago – with more than 610,000 people signing our petition so far.
Join our new commenting forum
Join thought-provoking conversations, follow other Independent readers and see their replies