Conservatives condemn Ed Miliband's plan to break up high street banks
As much as £1bn knocked off the taxpayers' stakes in RBS and Lloyds
Andrew Grice
Friday 17 January 2014 15:15 Comments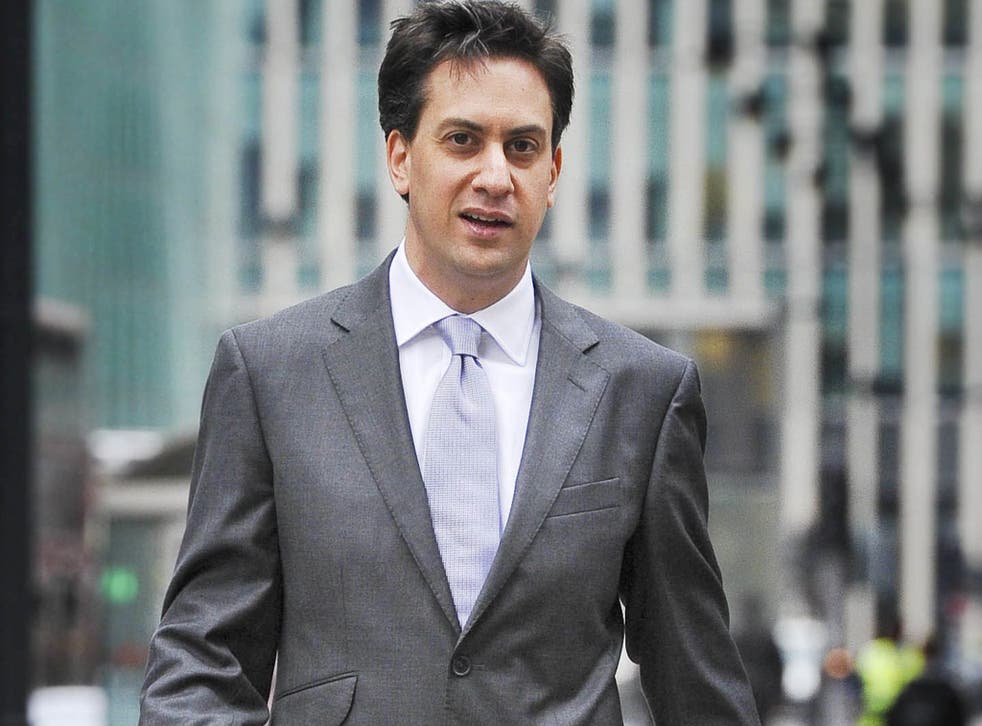 Ed Miliband was accused today of putting taxpayers' money at risk as Conservatives warned that Labour's plans to shake up the high street banks could scupper plans to sell off the state's stake in Lloyds and RBS.
Shares in both banks fell by about one per cent on the FTSE 100 Index yesterday as Mr Miliband promised that a competition inquiry into the big five banks would be ordered on "day one" of a Labour Government. He promised that at least two new banks would be created.
City analysts said the value of the taxpayers' shareholding in Lloyds was down by £290m, possibly delaying George Osborne's plans to sell more of it before next year's general election. The Government's stake in RBS was down £940m.
David Gauke, a Treasury minister, said about £1bn had been knocked off the value of the two banks. "I don't know how helpful that is in terms of that national interest because that's UK taxpayers who have lost out," he said.
Chuka Umunna, the shadow Business Secretary, said he was "not denying in the short term that you may see a hit on the share price of these banks." He suggested that Mark Carney, the Governor of the Bank of England, who criticised Labour's plan for a market share cap this week, should keep out of politics. "I think it's not healthy for us to drag governors of the Bank of England in big political debates and I don't want to drag him into that."
Later the Labour leadership insisted it could work with Mr Carney, who was the Chancellor George Osborne's personal choice for the post.
In a speech on the economy, Mr Miliband argued that "deficit reduction alone" would not fix the British economy, would not "make hard work pay" and was not "a vision for the country." He claimed the present Government was "not the solution to the cost of living crisis, it is part of the problem."
The Labour leader played down the threat to the banks' value from his party's plan, which would force them to sell branches if they exceeded a market share threshold for personal accounts and small business set by the Competition and Markets Authority. Labour was not saying banks had to "give away" branches, Mr Miliband said.
Labour officials also dismissed fears that banks would "dump" low quality and loss-making customers to avoid exceeding the threshold. They said banks already had to make such judgements about customers and Labour had policies to ensure "financial inclusion."
But Anthony Browne, chief executive of the British Bankers' Association, said: " Capping the number of customers that the biggest banks are allowed to compete for will undermine the service that people receive. Banks who are approaching their market cap would be stripped of incentives to invest and improve their services as they would be barred from taking on new customers."
Register for free to continue reading
Registration is a free and easy way to support our truly independent journalism
By registering, you will also enjoy limited access to Premium articles, exclusive newsletters, commenting, and virtual events with our leading journalists
Already have an account? sign in
Join our new commenting forum
Join thought-provoking conversations, follow other Independent readers and see their replies