Controversial benefit sanctions driving more young people to homelessness, charity warns
Welfare reforms blamed in sharply rising number of cases
Chris Green
Wednesday 19 November 2014 01:00 Comments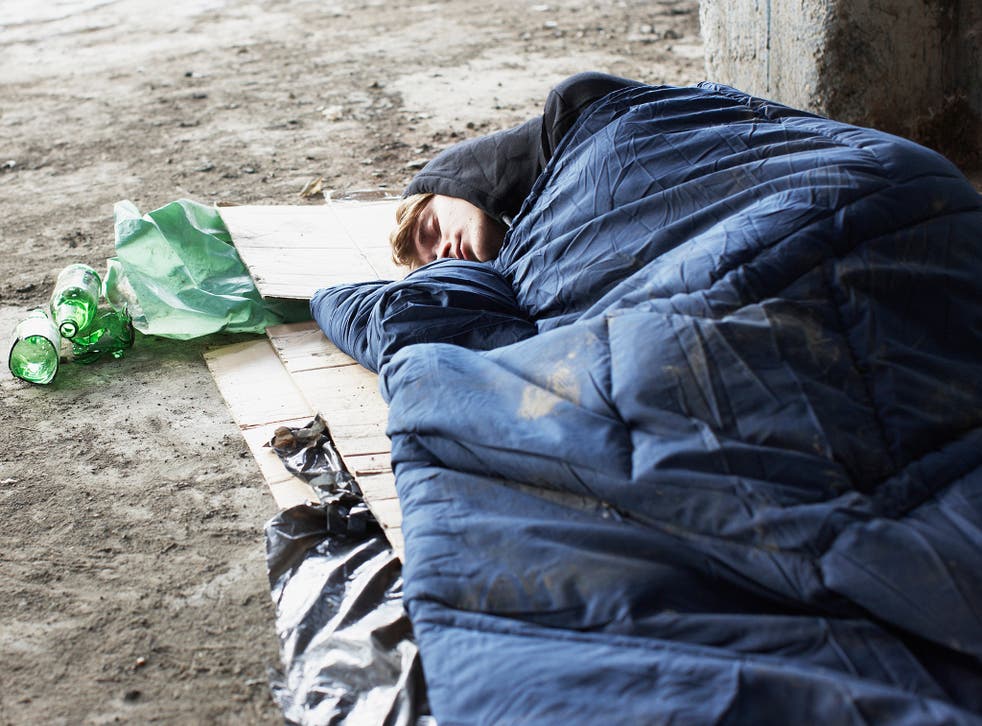 An increasing number of young people are being made homeless after running into financial problems caused by the Government's controversial welfare reforms, according to a report published today.
The survey of more than 200 homelessness charities and council agencies across England uncovered clear signs that the Coalition's tougher regime of benefit sanctions is driving young people out of their homes.
Reports of homelessness among under 25s who had experienced benefit reductions have increased sixfold in the space of a year, from 1.7 per cent of cases in 2013 to 10 per cent in 2014, the charities said. More than 90 per cent of providers also reported that the sanctions had affected young people's ability to access new accommodation.
In 2012, the Department for Work and Pensions brought in a tougher sanctions regime for those claiming Job Seekers Allowance and Employment Support Allowance, increasing the requirements needed to qualify for the benefits and the amount of time for which claimants can be penalised.
The research was carried out by Homeless Link, the umbrella body for homelessness organisations. Rick Henderson, the group's chief executive, said: "We know that early experience of homelessness can lead to the development of significant problems in later life, and for young people who find themselves in crisis, the benefits system should provide a safety net to help prevent this from happening. It is therefore concerning that young people are being forced into homelessness due to their benefits being reduced or stopped.
"Nearly all the charities we spoke to reported that young people were being affected by benefits being cut. We urge the DWP to take the recommendations in the report seriously and ensure that those in most need are not pushed further into destitution."
A Government spokesman said: "The reality is homelessness is down year on year by two per cent and our welfare reforms are improving the lives of some of the poorest families in our communities. Sanctions are only used in a small number of cases as a last resort, with a well-established system of hardship provision available for sanctioned claimants."
Register for free to continue reading
Registration is a free and easy way to support our truly independent journalism
By registering, you will also enjoy limited access to Premium articles, exclusive newsletters, commenting, and virtual events with our leading journalists
Already have an account? sign in
Join our new commenting forum
Join thought-provoking conversations, follow other Independent readers and see their replies