Jeremy Corbyn calls on Aung San Suu Kyi to end Burma's violence against Rohingya Muslims
Labour leader to use keynote speech to highlight plight of Muslim minority, saying they have 'suffered for too long'
Lizzy Buchan
Political Correspondent
Tuesday 26 September 2017 22:02 Comments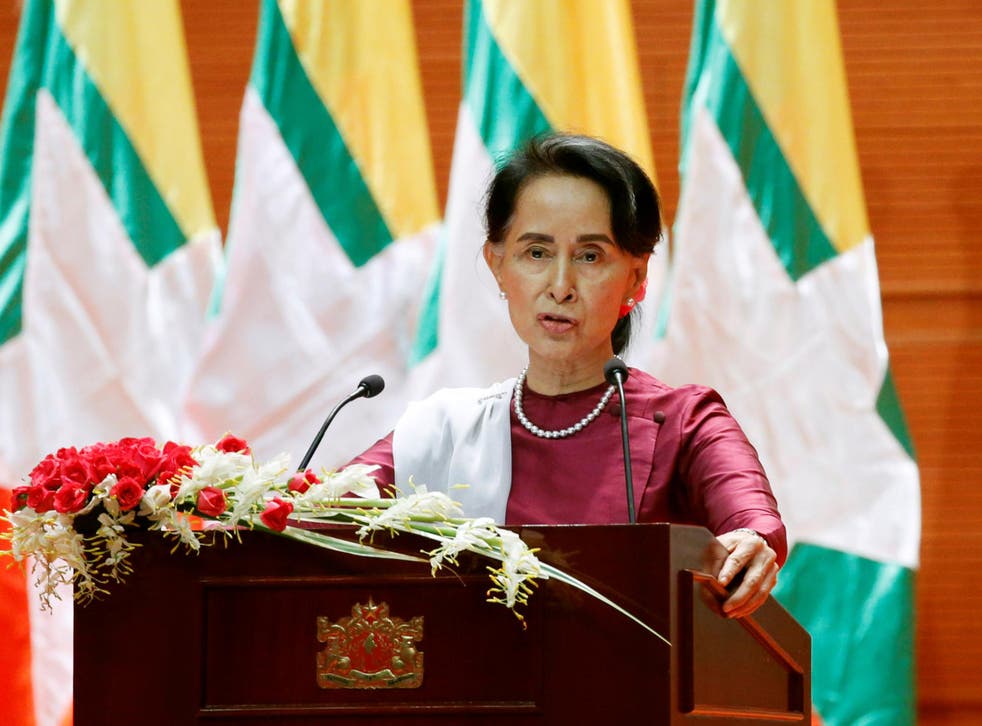 Jeremy Corbyn has appealed to Burma's leader Aung San Suu Kyi to end the violence against a Muslim minority in her country.
Reports of atrocities committed against Rohingya Muslims in Burma's Rakhine state have caused widespread concern, while more than 400,000 people thought to have fled to Bangladesh to seek refuge from persecution.
The Labour leader will make a direct plea to Ms San Suu Kyi over the plight of the Rohingya in his keynote speech to his party's annual conference in Brighton.
Mr Corbyn will say: "I say this today to Aung San Suu Kyi, a champion of democracy and human rights, end the violence now against the Rohingya in Myanmar and allow the UN and international aid agencies into Rakhine state.
"The Rohingya have suffered for too long."
Burmese security officials and insurgents from the Rohingya have accused each other of burning down entire villages and committing massacres in the region and the Burmese military launched the latest crackdown on 25 August following a series of attacks blamed on separatist militants.
Nobel Peace Prize winner Ms Suu Kyi, whose position as state counsellor does not give her authority over the military, has faced international criticism for her failure to speak out against alleged human rights abuses including mass killings, gang rapes and the burning of villages.

Foreign Secretary Boris Johnson last week called on Ms Suu Kyi to "show the leadership she is capable of to try to heal that terrible situation".
Theresa May has also vowed the UK will stop training troops in Burma until the crackdown it ended.
Register for free to continue reading
Registration is a free and easy way to support our truly independent journalism
By registering, you will also enjoy limited access to Premium articles, exclusive newsletters, commenting, and virtual events with our leading journalists
Already have an account? sign in
Join our new commenting forum
Join thought-provoking conversations, follow other Independent readers and see their replies