Transparency campaigners demand to see health minister's texts over Covid contracts
'Lost' mobile phone used on government business was given to member of Lord Bethell's family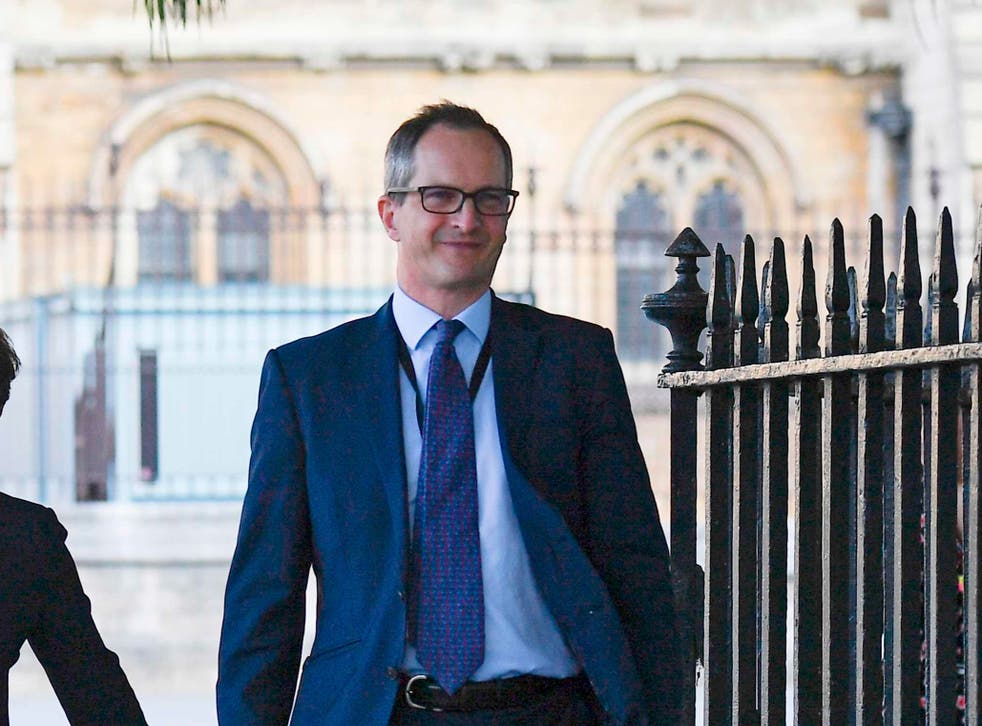 A health minister is facing demands to release thousands of electronic messages potentially relating to coronavirus testing contracts, after it emerged that a mobile phone previously said to have been lost or broken had in fact been given to a family member.
Labour's deputy leader Angela Rayner called on Boris Johnson to sack Lord Bethell over what she said amounted to a breach of security rules, and demanded that all of the messages should be secured for scrutiny by the promised public inquiry into the handling of the coronavirus outbreak.
As part of a legal challenge relating to controversial £87.5m testing contracts with Abingdon Health, the government revealed in July that some of Lord Bethell's communications had been conducted via WhatsApp and text messages held only on his private mobile.
But when lawyers from the Good Law Project demanded that the messages should be retrieved and preserved, they were told initially that the phone had been lost and then that it was broken, making the records inaccessible.
Now the campaign group has received a letter from government lawyers stating that the phone was in fact handed over to a family member when the health minister upgraded to a new one.
And an initial trawl through messages held on the device found 36,000 containing key words which the GLP argues could indicate they are linked to procurement contracts.
UK news in pictures

Show all 50
However, Lord Bethell's lawyers said they expected a large majority of these messages to be unrelated to the contract discussions and said that they "would not anticipate there being a substantial amount of documents to disclose arising from the current review by the time it has concluded".
Jolyon Maugham of the GLP said: "Back in June, No 10 issued a blanket denial that ministers ever used private email accounts for government business. But now their own lawyers have confirmed searches of Lord Bethell's three private email addresses using keywords relating to Covid contracts turned up hits of between 18,000 and 36,000 separate documents that may be relevant to the case.
"How on earth do we move from a blanket denial by No 10 that ministers were using private email accounts for government business, to an admission that a single minister may in fact have used his private email for tens of thousands of official emails?"
And he added: "It's far from clear that personal phones used extensively for government business can safely be handed over to family members – one assumes children. What steps did Lord Bethell take, for example, to ensure that highly sensitive material couldn't be retrieved by a specialist? And if he did delete it, did he ensure he'd passed on all the relevant information to the Department of Health before doing so?"
Ms Rayner said: "Lord Bethell has shown contempt for the British people by dishing out taxpayers' money to his mates in private and then trying to cover it up. At the height of the pandemic the first priority for ministers should have been saving lives, not enriching their mates.
"It is vital that the information commissioner's investigation gets to the bottom of this racket, and this investigation must be extended to other government departments and other ministers. These emails must be secured for the public inquiry so we know exactly what has been going on in secret.
"After he has handed over these emails, Lord Bethell should clear his desk. He has breached security rules, broken the ministerial code and ignored basic standards of integrity and transparency in public office. If he had any shame he would resign and if the prime minister had a backbone he would sack him."
A UK government spokesperson said: "Ministers will use a range of modern forms of communication for discussions, in line with legislative requirements, and taking into account government guidance.
"The Covid pandemic has necessarily required remote working and fast-paced communications."
Join our new commenting forum
Join thought-provoking conversations, follow other Independent readers and see their replies