Coronavirus: Labour removes whip from town mayor who said Boris Johnson 'completely deserves this' after hospital admission
Labour leader of Amber Valley district council says he is 'appalled and disappointed' by remarks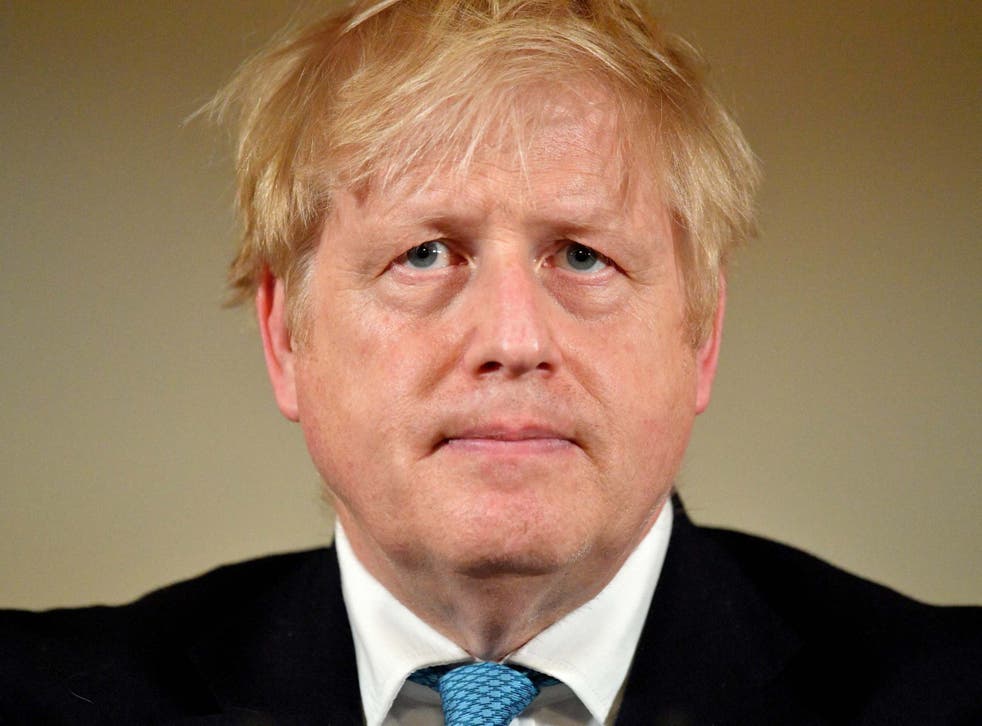 Labour has removed the whip from a town mayor who provoked outrage for claiming Boris Johnson "completely deserves this" after he was admitted to hospital with coronavirus.
It comes as the prime minister spent a second night in intensive care at St Thomas' Hospital after being admitted to hospital on Sunday evening with persistent symptoms of covid-19.
Mr Johnson was moved to the central London's critical care unit the following evening after his symptoms worsened, but No 10 have said the prime minister is "responding to treatment" and remains in a stable condition.
In response to a Facebook post on Monday, calling for people to say a prayer for Mr Johnson, Sheila Oakes, who is mayor of Heanor in Derbyshire and a Labour district councillor, said: "Sorry, he completely deserves this and he is one of the worst PMs we've ever had."
Since the comment emerged, the Labour leader of Amber Valley district council Chris Emmas-Williams said Ms Oakes had had the whip withdrawn. In a statement, he spoke of being "appalled and very disappointed" by his colleague's behaviour, adding she had "apologised to me personally, on Facebook and BBC Radio Derby".
Coronavirus: London on lockdown

Show all 29
Mr Emmas-Williams said a full internal party investigation would get underway and could eventually take place by video conference, given the lockdown.
Ms Oakes apologised for the remark and "for upsetting people", telling the BBC: "I didn't think what I said would upset so many people. It came across as not a nice thing to say."
"I'm concerned about nurses and doctors who don't have protective equipment. I said something when I was angry without thinking about the prime minister or his family."
On Facebook, a statement from Amber Valley Labour group said: "Following comments from Cllr Oakes on social media, which we utterly condemn, the Amber Valley Labour group withdrew the whip this morning, and can announce this now that the whip has spoken to Cllr Oakes.
"This means that Cllr Oakes does not currently sit as a Labour councillor, and further due process will follow. We wish the prime minister, and all who are suffering this awful disease, a speedy recovery and send love and solidarity to them and their families. It would be inappropriate to comment further until due process has taken its course."
Join our new commenting forum
Join thought-provoking conversations, follow other Independent readers and see their replies