Johnson touches upon Brexit during coronavirus conference: 'There's legislation in place that I have no intention of changing'
Majority of Britons support extending Brexit transition period amid coronavirus outbreak, new poll shows
Latest round of negotiations delayed last week as governments scramble to contain outbreak
The majority of Britons want the Brexit transition period to be extended after negotiations were put on ice due to the coronavirus outbreak, a new poll shows.
Britain left the EU on 31 January but remains in a transition period until the end of the year, allowing negotiators on both sides to hammer out a vital trade deal.
Senior figures in Brussels had warned that the 11-month period was too short to strike such a complex agreement even before the coronavirus crisis hit.
But Boris Johnson repeatedly insisted that he would not authorise a delay and enshrined the deadline in law - in an attempt to keep his election pledge to "Get Brexit Done".
As the coronavirus outbreak grips the country, a new YouGov survey found 55 per cent of people now support an extension to the 31 December deadline, with a quarter (24 per cent) still opposed and 21 per cent saying they do not know.
Coronavirus: Empty streets across the world

Show all 29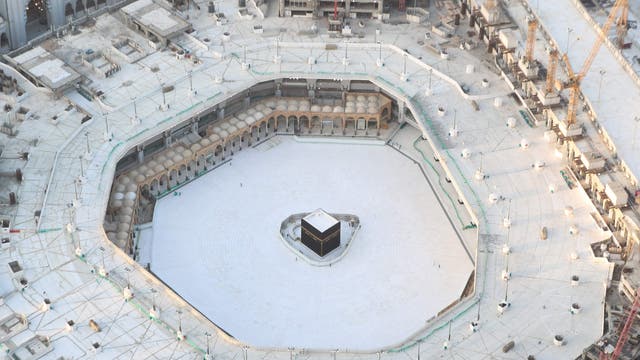 More than a third of Leave voters (36 per cent) backed a delay, with 44 per cent opposed, while nearly eight in 10 Remain voters (79 per cent) supported an extension.
Conservative voters were divided on whether to kick back the December 31 deadline, with 44 per cent opposed and 39 per cent in support.
An overwhelming majority of Labour voters (73 per cent) supported a delay, with only 6 per cent opposed, while 85 per cent of Liberal Democrats also backed an extension.
Many in Brussels are now expecting a change in the prime minister's stance after the latest round of talks was delayed due to the outbreak.
The EU has made it clear it is open to a request for an extension.
In a further blow to progress, the EU's chief Brexit negotiator Michel Barnier was diagnosed with coronavirus and his UK counterpart David Frost is self isolating after displaying symptoms.
Mr Barnier's entire 100-strong team is self-isolating, an EU source told AFP, and British civil servants are being diverted to focus on the coronavirus crisis.
Asked about the transition at a Downing Street press conference this week, the prime minister said: "It's not a subject that's being regularly discussed, I can tell you, in Downing Street at the moment.​
"And we're getting on with it. There's legislation in place that I have no intention of changing."
The exit deadline of 11pm on 31 December is set out in the European Union (Withdrawal Agreement) Act passed by parliament earlier this year.
Source note: YouGov surveyed 1619 British adults between 19 - 20 March.
Join our new commenting forum
Join thought-provoking conversations, follow other Independent readers and see their replies