Coronavirus tier 2: Stoke, Coventry and Slough move to 'high' lockdown restrictions
Formal discussions on moving Warrington into tier 3, health secretary tells MPs
Andrew Woodcock
Political Editor
Thursday 22 October 2020 18:50 Comments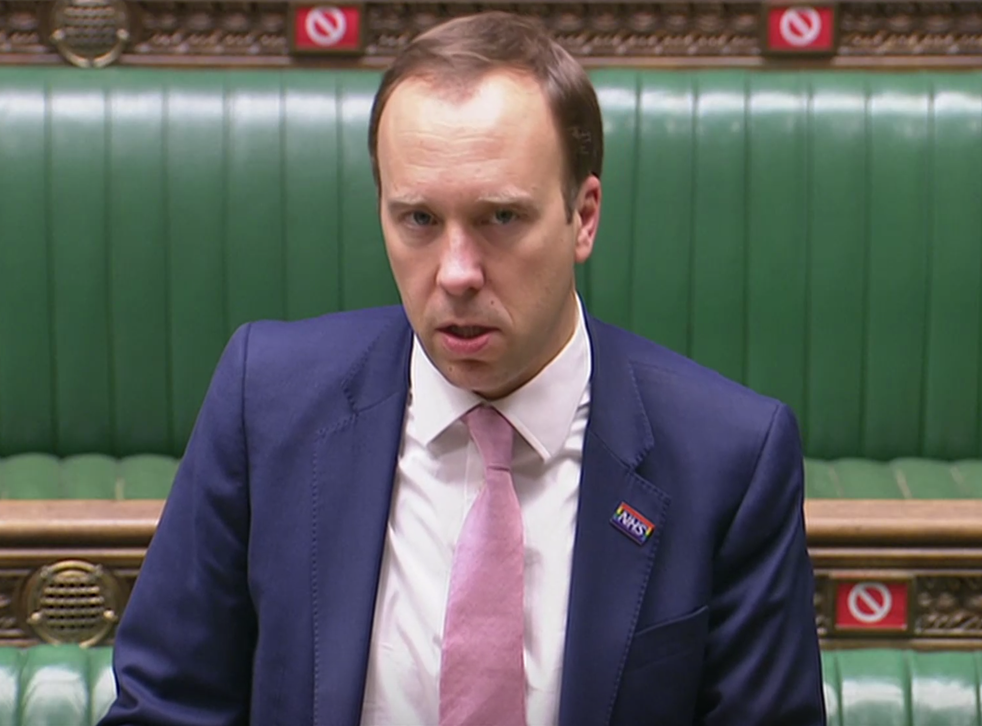 Stoke-on-Trent, Coventry and Slough are being moved into the tier 2 "high alert" level of coronavirus restrictions from a minute past midnight on Saturday, health secretary Matt Hancock has announced.
Mr Hancock also announced that he was entering formal discussions with local leaders in Warrington, in Cheshire, on a possible move from tier 2 to the most stringent tier 3 level, under which pubs and bars must close.
Residents of the areas now moving into tier 2 will be barred from indoors meetings with people from outside their household or support bubble, whether at home or in restaurants and bars.
Shops remain open and people can still meet in groups of up to six outside, but residents are encouraged to make as few transport journeys as possible.
Mr Hancock also announced new powers for councils to use closure notices to shut down premises on public health grounds without delay.
And he told the House of Commons that Stoke-on-Trent would be the first council to receive new-style lateral flow tests, which can detect Covid-19 within minutes. Schools and universities have already begun taking delivery on Wednesday of the tests, which are now being rolled out to councils, he said.
"We've successfully purchased many millions of these tests and they'll allow us to both find the virus where it spreads and to reduce the disruption that virus control measures inevitably create," he said.
On vaccines, he said: "I can inform the House we're initiating human challenge trials to speed up the development of a coronavirus vaccine and improve its safety. We're contributing £33m to back these trials."
The health secretary told the House of Commons that Stoke, Coventry and Slough have all seen infection rates rise to over 100 positive cases per 100,000 people.
"Cases are doubling around every fortnight and we're seeing a concerning increase of cases among the over-60s," he said.
Mr Hancock said that discussions on moving West Yorkshire and Nottinghamshire into tier 3 were continuing.
Register for free to continue reading
Registration is a free and easy way to support our truly independent journalism
By registering, you will also enjoy limited access to Premium articles, exclusive newsletters, commenting, and virtual events with our leading journalists
Already have an account? sign in
Join our new commenting forum
Join thought-provoking conversations, follow other Independent readers and see their replies