Coronavirus: Rishi Sunak urged to consider four-day working week in response to pandemic
Exclusive: Signatories including John McDonnell and Caroline Lucas say 'shorter working time has been used throughout history as a way of responding to economic crises'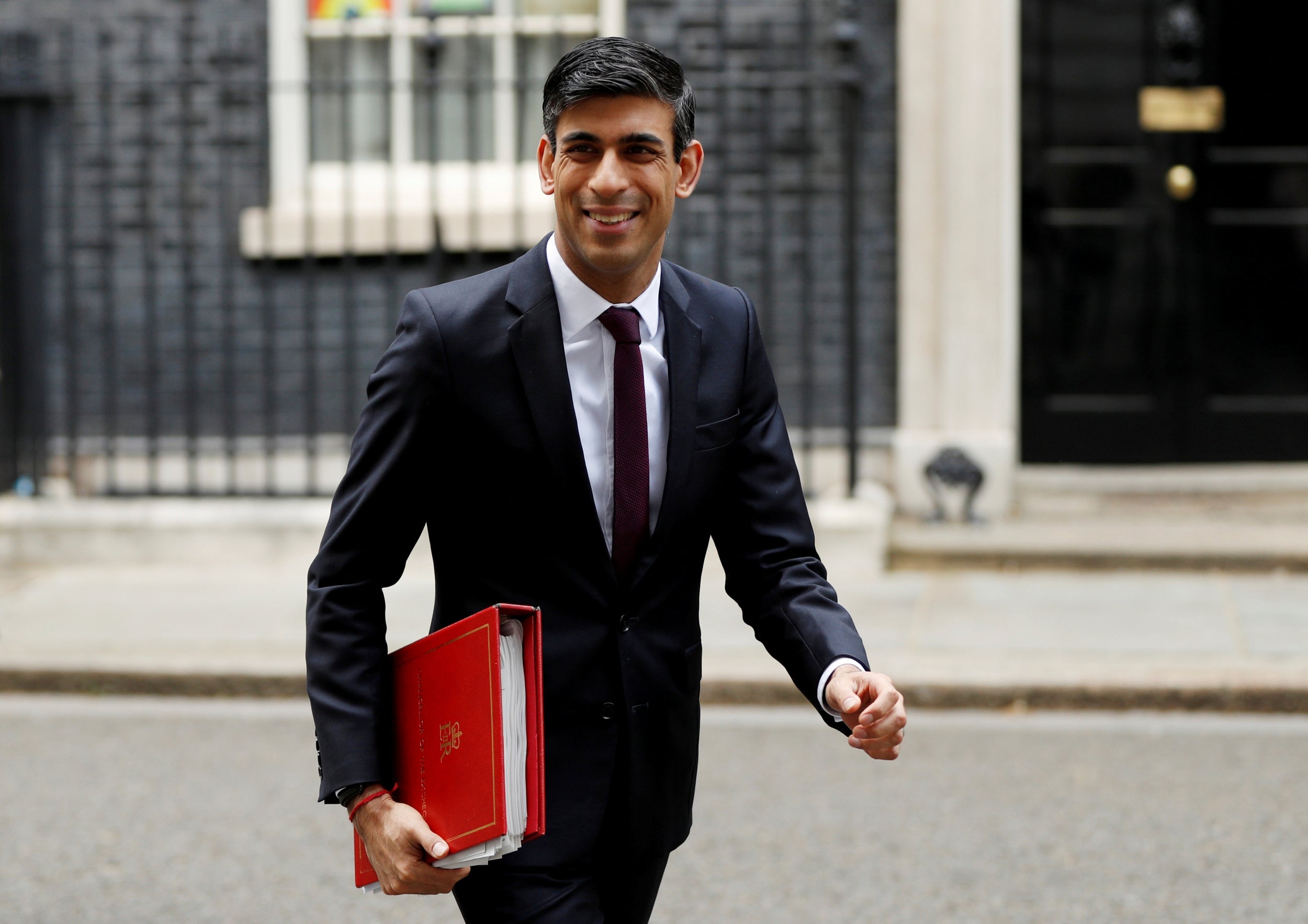 MPs and campaigners are urging the chancellor to consider a four-day working week as a way to overhaul the economy in the wake of the coronavirus pandemic.
In a letter to Rishi Sunak, seen by The Independent, the signatories including former shadow chancellor John McDonnell and Green MP Caroline Lucas, argue reducing working hours provide greater opportunities amid growing levels of unemployment.
The calls come after Jacinda Ardern, New Zealand's prime minister, suggested employers could consider a four-day working week in response to the Covid-19 crisis, which she said would "certainly" boost the tourism industry.
The concept of a four-day working week picked up momentum in the UK during the 2019 December election, as Labour floated a policy of a 32-hour working week with no loss of pay to be delivered within ten years.
But campaigners now believe with the country facing an economic crisis in the wake of the pandemic, "shorter working time presents itself as one of the best options for fundamentally restructuring the economy so that work is shared more equally".
In their letter to the Treasury, they said: "A four-day week would give many more opportunities to the growing list of unemployed people which already stands at 2.8 million people."
How coronavirus lockdowns changed the world's most polluted cities
Show all 6
"Shorter working time has been used throughout history as a way of responding to economic crises. They were used as a way of reducing unemployment during the Great Depression of the 1930s, which led to the normalisation of the eight-hour day and the 40-hour week."
The signatories, which also include trade unions, academics, and the former Labour Party chairman Ian Lavery, added: "A four-day week would bring multiple benefits to society, the environment, our democracy, and our economy (through increased productivity).
"One of the biggest impacts would be better mental health and wellbeing across the board with more time available for socialising, family and community."
"Three-quarters of UK workers already supported a four-day working week before the coronavirus pandemic hit and millions of workers have now had a taste of working remotely and on different hours. It's in no one's interests to return back to the pressure and stress that people were under before this pandemic."
The letter also cites the recent comments from the Scottish first minister, Nicola Sturgeon, who last month said proposals such as a four-day working week "are no longer things that we should just be talking about".
"These are things we should be encouraging employers to look at embracing," she said. "And there are a whole range of things that fall into that category."
The letter to Mr Sunak concludes: "We're urging your government to show the same commitment towards a better future for the UK by setting up a similar commission – looking at the range of options and models related to shorter working time which the UK could deploy."
The signatories of the letter are:
Aidan Harper, 4 Day Week Campaign
Will Stronge, Autonomy
Mary-Ann Stephenson, Women's Budget Group
John McDonnell, Labour MP for Hayes and Harlington
Mhairi Black, SNP MP for Paisley and Renfrewshire South
Caroline Lucas, Green MP for Brighton Pavilion
Jon Trickett, Labour MP for Hemsworth
Clive Lewis, Labour MP for Norwich South
Ian Lavery, Labour MP for Wansbeck
Zarah Sultana, Labour MP for Coventry South
Kate Osborne, Labour MP for Jarrow
Ian Bryne, Labour MP for Liverpool West Derby
Claudia Webbe, Labour MP for Leicester East
Danny Dorling, Halford Mackinder professor of human geography at Oxford University
Neal Lawson, director of Compass
Faiza Shaheen, director of Class
Dave Ward, general secretary of the CWU
Ian Waddell, general secretary of the Confederation of Shipbuilding & Engineering Unions
Owen Jones, columnist at The Guardian
David Graeber, anthropology professor at The London School of Economics
Deborah Hermanns, project manager Rosa Luxemburg Stiftung GB (personal capacity)
Mark Hooper, founder of IndyCube
Join our commenting forum
Join thought-provoking conversations, follow other Independent readers and see their replies