Boost mental health support amid coronavirus lockdown, cross-party MPs urge
Exclusive: 'Isolation is likely to have a grave impact' on some people's mental health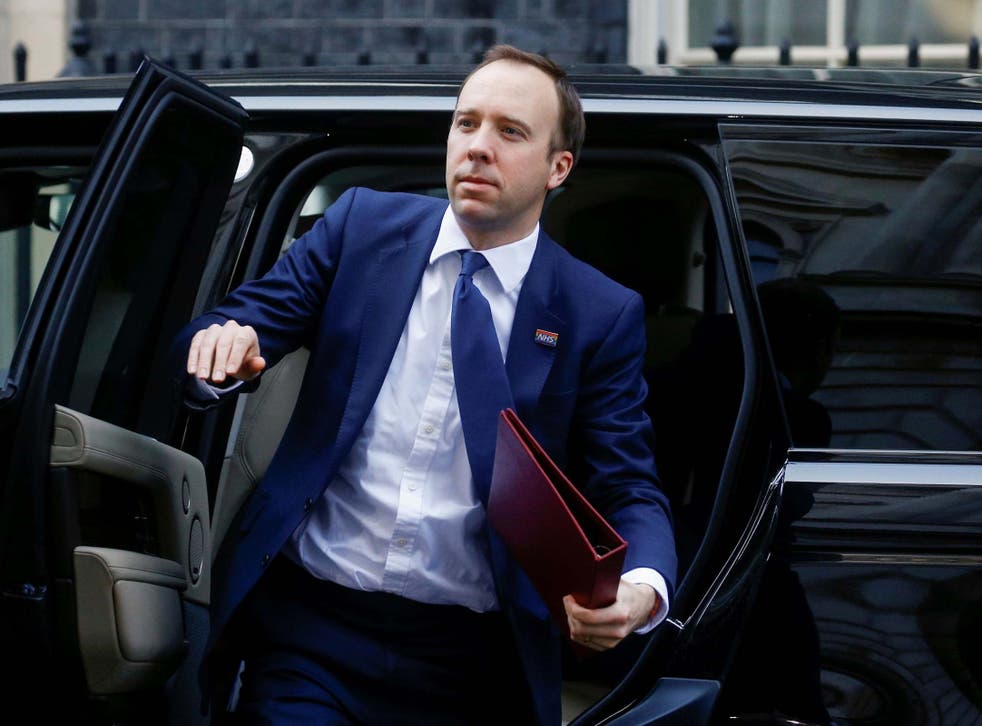 A group of cross-party MPs have urged Matt Hancock to boost mental health support to prevent the coronavirus crisis having a "grave impact" on people's wellbeing.
With strict restrictions on daily life likely to continue for months, more than 40 MPs and peers appealed to the health secretary to launch a mass publicity campaign to signpost help and to pour cash into mental health charities providing vital support.
Lockdown measures to curb the spread of the virus have left some people completely isolated, while anxiety about the pandemic is compounded by stresses over health of loved ones and the impact of the crisis on livelihoods.
In a letter to the health secretary, the group urged the government to safeguard people's mental health, which is "inextricably linked" to their physical wellbeing.
Liberal Democrat health spokesperson Munira Wilson, who co-ordinated the letter, said: "Social distancing means millions are now home alone, facing the prospect of only the most minimal contact with another soul for months.
"This isolation is likely to have a grave impact on their mental health. Millions more, without being completely isolated, will still be struggling with the rapid changes the coronavirus has wrought upon our way of life.
"People's anxiety will be further fuelled by concern for the health of loved ones, or stress resulting from the impact of the pandemic on jobs and livelihoods."
The letter attracted the backing of several Tory MPs, including Sir Peter Bottomley and Dr Dan Poulter, as well as Labour, DUP and SNP parliamentarians, and several peers.
Campaigners echoed concerns about the potential for long-term damage from the coronavirus crisis to people's mental health.
Mark Rowland, chief executive of the Mental Health Foundation, said: "Supporting and protecting people's mental health will be critical for people to endure and recover from this pandemic.
"Peer support approaches and prominent advice should be central to the government's plan, with a particular focus on reaching those most at risk."
Tom Madders, director of communications and campaigns at Young Minds, said: "The coronavirus pandemic is a human tragedy that will continue to alter the lives of everyone in our society, and will have a significant impact on the mental health of young people.
"The lockdown measures that the government have taken are absolutely right, but we know that this has transformed young people's lives.
"We must prepare for many more young people, who previously might not have needed mental health support, to do so in the future. As the impact of the pandemic and the restrictions on their lives continue to sink in, more young people are likely to struggle.
Coronavirus culture from rooftops, windows and balconies

Show all 15
"It is crucial that young people are able to access support at this time and know where to find good quality information and resources on how they can look after their mental health at home."
Public Health England recently published fresh guidance on how people can safeguard their mental health during the crisis.
Advice includes maintaining contact with family and friends, keeping a regular routine and limiting intake of media coverage of the outbreak.
Register for free to continue reading
Registration is a free and easy way to support our truly independent journalism
By registering, you will also enjoy limited access to Premium articles, exclusive newsletters, commenting, and virtual events with our leading journalists
Already have an account? sign in
Register for free to continue reading
Registration is a free and easy way to support our truly independent journalism
By registering, you will also enjoy limited access to Premium articles, exclusive newsletters, commenting, and virtual events with our leading journalists
Already have an account? sign in
Join our new commenting forum
Join thought-provoking conversations, follow other Independent readers and see their replies