Coronavirus: Labour calls on advertising and PR industries to step up and fight panic-buying
Creative professionals urged to spread 'social distancing' message free of charge on social media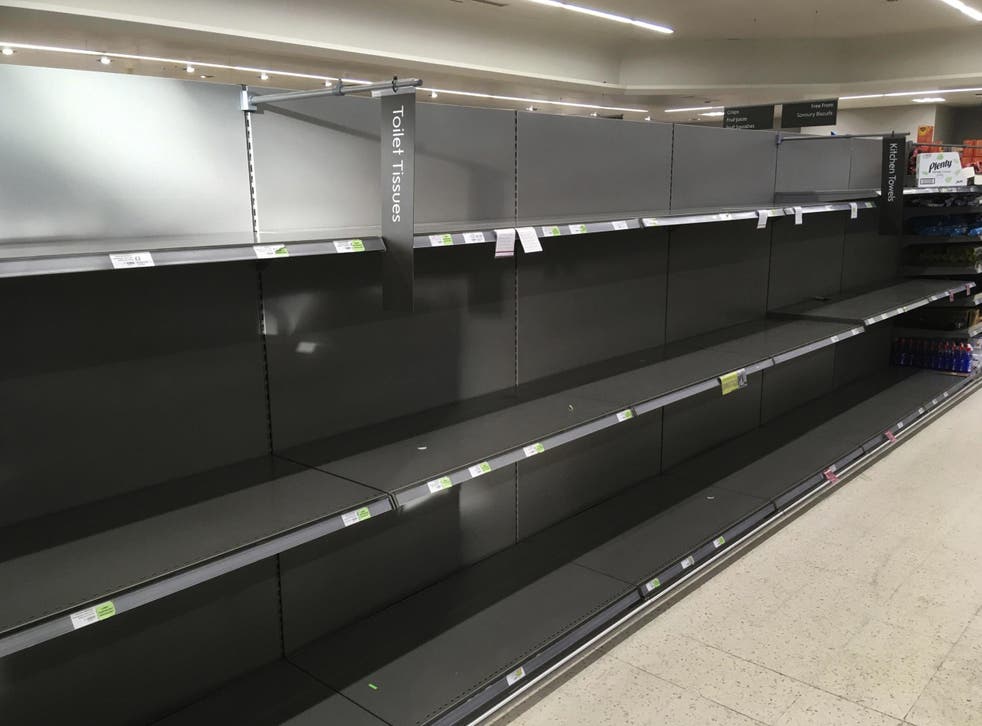 Labour has issued a call for Britain's advertising and PR industries to mobilise in the fight against panic-buying.
Shadow ministers accused the government of failing to act fast enough to stop supermarket shelves being stripped bare - leaving health workers unable to buy supplies - and said it was time for advertising professionals to step up to help persuade people to observe social distancing rules.
They contrasted the absence of a national advertising campaign to promote considerate shopping to the £46 million spent on last year's Brexit readiness campaign for an exit date which was later delayed.
The party said it was issuing a pitch to all agencies to divert their efforts to drawing up campaigns free of charge to get the message across that people should stay at home as much as possible, shop sensibly and keep at a safe distance from others when leaving the house.
And they called on anyone with ideas and designs to share them on social media using the hashtags #covid19advert and #dontshoptillyoudrop.
Shadow environment secretary Luke Pollard said: "Panic buying is causing real harm to vulnerable groups and creating anxiety amongst all. We need people to shop sensibly and that is why Labour has been calling for a new national advertising campaign from the government.
"Ministers have not reacted fast enough or far enough, and that is why Labour is calling for a mobilisation of advertising and PR agencies to create new TV adverts, newspaper, digital and billboard advertising to take on panic-buying.
"Those who specialise in persuading us to buy products now have the opportunity to save lives with their work. Please step up and help. We need people to do the right thing at this time of national crisis: shop sensibly, stay at home and slow the spread of the virus."
And shadow culture secretary Tracy Brabin added: "Britain has the very finest creative sector in the world. Many people in the creative arts and digital sectors want to help and put their skills to use.
"We need you now. While our frontline staff help those with Covid-19, we need Britain's creatives to help the national effort and discourage panic-buying and encourage people to stay at home."
Labour urged advertisers to divert budgets to supporting coronavirus messages, and called on creative workers to share their designs, freely and without copyright but with attribution on social media.
Boris Johnson's official spokesman said: "We have been conducting an extensive public information campagn on social distancing measures and I think you can expect much more information to be made available to the public over the coming days."
Register for free to continue reading
Registration is a free and easy way to support our truly independent journalism
By registering, you will also enjoy limited access to Premium articles, exclusive newsletters, commenting, and virtual events with our leading journalists
Already have an account? sign in
Register for free to continue reading
Registration is a free and easy way to support our truly independent journalism
By registering, you will also enjoy limited access to Premium articles, exclusive newsletters, commenting, and virtual events with our leading journalists
Already have an account? sign in
Join our new commenting forum
Join thought-provoking conversations, follow other Independent readers and see their replies