£1m-plus PPE contract handed to Tory donor's firm still 'kept secret' one year later
Exclusive: Clipper Logistics – whose boss gave £735,000 to party – won the order without facing rival bids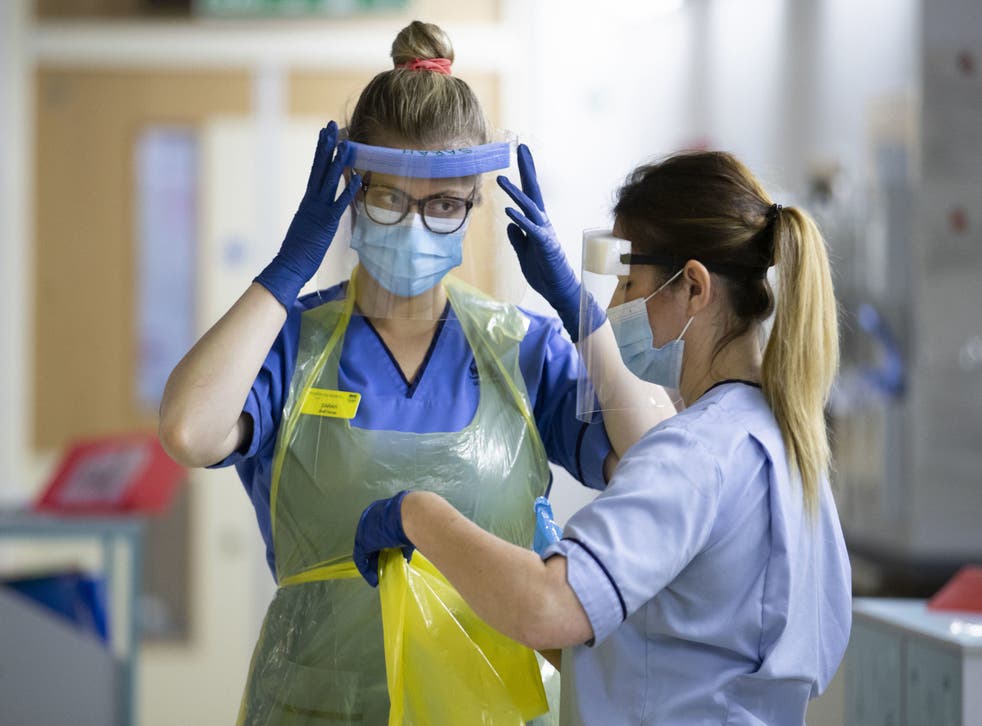 A £1m-plus PPE contract handed to a firm run by a major Tory donor is still being kept under wraps after a year – despite Boris Johnson's claim to have published controversial deals.
Clipper Logistics, whose boss has given £735,000 to the Conservatives, secured the order to supply the NHS when the Covid-19 pandemic broke out, without facing any rival bids. 
Amid an outcry over alleged cronyism – as the High Court ruled the government's secrecy was unlawful – the prime minister insisted contracts were "on the record for everybody to see".
But The Independent can reveal that the Clipper Logistics deal, reported to be worth £1.3m, has still not been published on the government's official website, almost 12 months on.
Labour said such "secrecy has to end", demanding to know why the government was still failing to be open about contracts "if there's nothing to hide".
"Taxpayers deserve know how their money is being spent," said Fleur Anderson, the party's Cabinet Office spokesperson, "there is simply no excuse for the persistent failure to do so.
Read more:
London 'telling Northern Ireland businesses to break international law' - follow live
Alex Salmond harassment inquiry 'concludes Nicola Sturgeon misled Scottish parliament'
Career graveyard' of Brussels posting to hit post-Brexit influence, Boris Johnson warned
"This government has wasted millions on unsafe and unusable PPE, leaving our NHS staff exposed on the frontline and handing them a pay cut in return, while Tory friends and donors won big on contracts like these."
The secrecy came under the spotlight when the landmark court ruling, earlier this month, found that only 608 of 708 Covid contracts awarded by last October had been released.
Yet, 11 days earlier, challenged in the Commons on the missing information, Mr Johnson told MPs: "All I will say is that the contracts are there on the record for everybody to see."
Ministers have dismissed the "cronyism" criticism, arguing the unprecedented crisis trumped normal rules for scrutinising how huge sums of public money were being spent.
"I think most people in this country will understand that in very difficult if not desperate times last spring, we had to work as fast as we possibly could," the prime minister told MPs.
But controversy has raged since the revelation that hundreds of firms were fast-tracked for contracts after tips from ministers and MPs, as £18bn was handed out under emergency rules.
The ripping up of procurement and transparency rules in the scramble for equipment – with some deals secured by Tory allies – was sharply criticised by the National Audit Office.
Labour has uncovered that Stephen Parkin, the chairman of Clipper Logistics, has donated £735,000 to the Conservatives in eight separate payments since 2016.
One – a gift of nearly £10,000 – was made in July, four months after the contract was reported to have been awarded.
Neither the Department of Health and Social Care, nor the company, has responded to an invitation to respond to the criticism.
Clipper Logistics, "a new breed of logistics company" according to its website, typically serves retailers selling everything from fashion and alcohol to luxury goods.
Founded in 1992 with a single delivery van, it now reportedly employs more than 10,000 people at 52 sites across Europe and has a fleet of about 500 delivery vehicles.
In December, it reported a 38 per cent leap in interim pre-tax profits to £14.3m on the back of having "processed over 7.4 billion items of PPE on the NHS contract".
Join our new commenting forum
Join thought-provoking conversations, follow other Independent readers and see their replies