Coronavirus: VAT suspended for PPE, saving care sector more than £100m
Sales tax exemption also brought forward for digital newspapers and e-books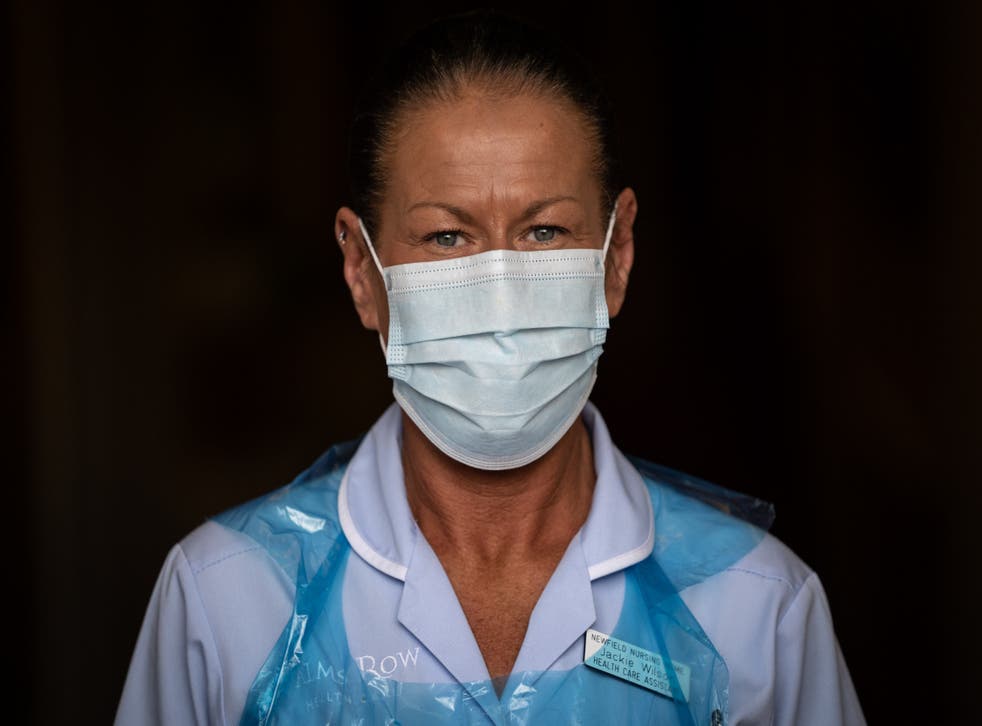 VAT has been suspended on essential personal protective equipment (PPE) for Covid-19, in a move which the Treasury estimates will save users including care homes more than £100 million.
Care homes, businesses, charities and individuals currently have to pay the sales tax at 20 per cent on protective facemasks, gowns and gloves, and are often unable to claim the tax back.
Meanwhile, chancellor Rishi Sunak also announced he was fast-tracking the introduction of zero-rate VAT on e-books and e-publications to make reading content cheaper to access electronically during the lockdown, which has seen many people turn to reading for entertainment, home-schooling and to keep up with the news while they stay at home.
The move, bringing forward the elimination of VAT by seven months to 1 May, could slash the cost of a typical £12 book by £2 and an annual e-newspaper or e-magazine subscription by up to £25, assisting publishers who have been hit by a fall in advertising during the coronavirus outbreak.
Treasury sources said that the three-month suspension of VAT on PPE, starting on Friday, was made possible after the European Commission indicated support for temporary reliefs to mitigate the impact of the pandemic. Although the UK formally left the EU on 31 January, it remains bound by Brussels rules until the end of a transition period in December.
Care home hit by coronavirus: A rare glimpse of life inside

Show all 18
It follows the removal of import duties on PPE earlier in the outbreak.
The introduction of zero-rate VAT for e-publications was announced by Mr Sunak in his Budget in March, and was originally scheduled to come into effect on 1 December.
The move came after a long campaign by the media industry to bring news on digital platforms in line with print publications, which are already exempt from VAT.
Mr Sunak said: "We want to make it as easy as possible for people across the UK to get hold of the books they want whilst they are staying at home and saving lives.
"That is why we have fast tracked plans to scrap VAT on all e-publications, which will make it cheaper for publishers to sell their books, magazines and newspapers."
E-book publishers have reported an increase of about a third in consumption during the crisis, with some publishers reporting as much as a 50 per cent increase.
The government also announced it will be spending up to £35 million on advertising public health messages about Covid-19 in print newspapers over the next three months, providing additional revenue to local, regional and national publishers which have been hit by the outbreak.
Register for free to continue reading
Registration is a free and easy way to support our truly independent journalism
By registering, you will also enjoy limited access to Premium articles, exclusive newsletters, commenting, and virtual events with our leading journalists
Already have an account? sign in
Register for free to continue reading
Registration is a free and easy way to support our truly independent journalism
By registering, you will also enjoy limited access to Premium articles, exclusive newsletters, commenting, and virtual events with our leading journalists
Already have an account? sign in
Join our new commenting forum
Join thought-provoking conversations, follow other Independent readers and see their replies