No 'French exemption' from 14-day quarantine rule for British holidaymakers, Downing Street says
Only truck drivers and scientists likely to escape requirement to self-isolate after crossing Channel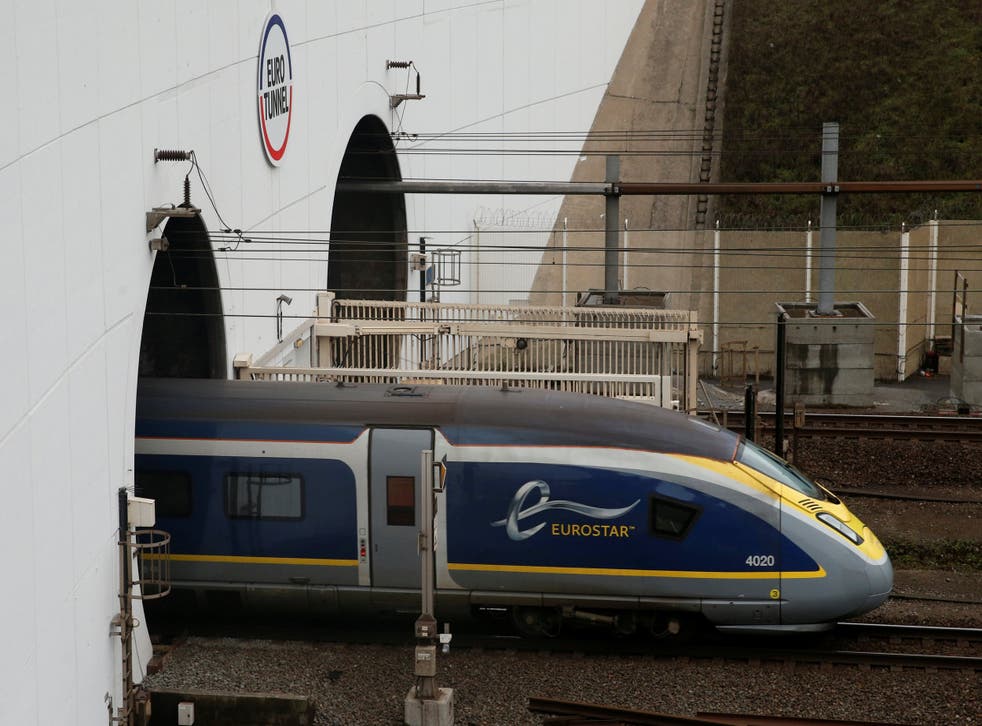 British families' hopes of summer holidays in France have been dealt a blow as Downing Street said there was no "French exemption" from plans for a 14-day quarantine for travellers from abroad.
A joint statement by Boris Johnson and French president Emmanuel Macron on Sunday appeared to suggest the cross-Channel neighbours were preparing to exclude one another from quarantine rules designed to stop the spread of coronavirus over international borders.
The statement – issued shortly after Mr Johnson announced the UK's plan to begin requiring overseas visitors to self-isolate for two weeks after arrival – said that "no quarantine measures would apply to travellers coming from France at this stage".
But No 10 today said that this did not mean travel to and from France would be excluded from any quarantine arrangements, only that London and Paris are in discussions on a joint decision.
It is understood that an eventual quarantine is likely to exclude truck drivers in order to allow the continued supply of food, medicines and other essential goods by Channel ferry routes and the Channel Tunnel. This would include drivers bringing freight from other European countries via France.
Giving birth during the coronavirus outbreak

Show all 23
And scientists and other experts involved in the battle against coronavirus are also thought likely to be permitted to travel from one country to another without having to undertake 14 days of quarantine each time.
One official close to the talks said that exemptions from quarantine will be "tightly drawn".
No final decision has yet been taken on a UK quarantine system, though the government has said that travel to and from the Republic of Ireland will continue to be permitted under the common travel area arrangements.
The prime minister's official spokesman said: "There is no French exemption. What the statement at the weekend said was no quarantine measures apply to France at this stage.
"We will be working with the French in the coming weeks because cooperation is particularly necessary for the management of our common border and any steps we do take will be taken in a concerted and reciprocal manner".
The government has drawn criticism for failing to require thousands of people who have come to the UK from overseas during lockdown to self-isolate on arrival.
But its scientific advisers believe that controls of this kind are appropriate only at the stage before the virus is circulating in the country, or after it has been brought under control.
"Imported cases matter most when the UK has a low level of infection," said Mr Johnson's spokesman.
"When domestic transmission is high, imported cases represent a small amount of the total and make no significant difference to the epidemic.
"As the UK moves into a situation where domestic transmission is much lower, imported cases can become a higher proportion of the overall number of infections.
"Requiring arrivals to the UK to self-isolate for 14 days will reduce the risk of transmission from this group."
Register for free to continue reading
Registration is a free and easy way to support our truly independent journalism
By registering, you will also enjoy limited access to Premium articles, exclusive newsletters, commenting, and virtual events with our leading journalists
Already have an account? sign in
Register for free to continue reading
Registration is a free and easy way to support our truly independent journalism
By registering, you will also enjoy limited access to Premium articles, exclusive newsletters, commenting, and virtual events with our leading journalists
Already have an account? sign in
Join our new commenting forum
Join thought-provoking conversations, follow other Independent readers and see their replies