CBI condemns government for announcing Covid measures via 'speculation and leaks'
Prime minister told government as to do better on communicating with the public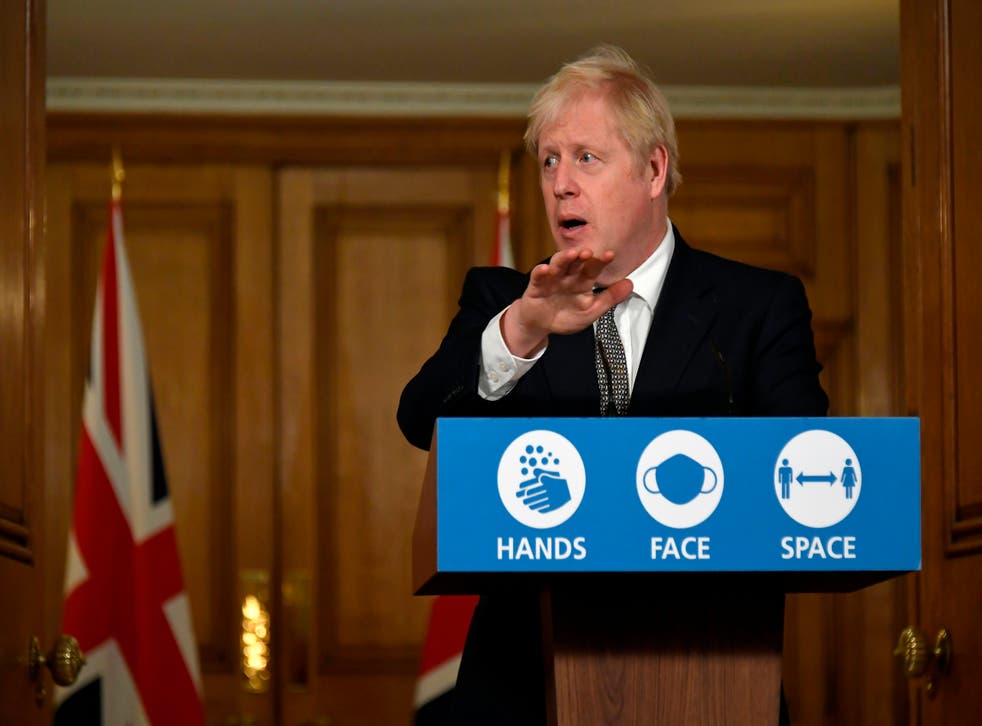 Britain's largest business group has condemned the government for the unclear way in which it has handled major coronavirus lockdown announcements.
Dame Carolyn Fairbairn, director general of the Confederation of British Industry (CBI), said companies needed more than "speculation and leaks" to plan for a coming "bleak" winter.
It comes after the government spent the last month dismissing the prospect of a second national lockdown before abruptly U-turning on the issue, with new restrictions set to be imposed from Thursday.
Speaking at the CBI's online annual conference, Dame Carolyn said: "Businesses can't act on the basis of speculation and leaks and surmise. This has to get a lot better."
She also called for financial support to be guaranteed "for the duration" of the crisis.
Most major government announcements during the pandemic have been leaked through backchannels to friendly newspapers, often days before ministers are able to confirm details on the record.
During the first lockdown the government was bounced into holding daily coronavirus press conferences to keep the public updated, following criticism of its approach to communications. But No.10 abruptly cancelled the events, with no replacement.
Boris Johnson was due to speak at the CBI conference on Monday, but pulled out. He was replaced with business secretary Alok Sharma. Mr Sharma said the prime minister would appear at the conference another time, though he did not confirm when.
In his own speech, the business secretary reiterated the government's warning that it could not save every job from the pandemic.
But he told business leaders the government would "work with and support you through the pandemic".
The government extended its furlough scheme at the last minute last week, following criticism of its less generous job support schemes.
Mr Sharma said rapid testing could be a route out of the coronavirus crisis, but acknowledge that a fully functioning vaccine "may never materialise".
"As the Prime Minister set out on Saturday, we have the immediate prospect of using many millions of cheap, reliable and rapid-turnaround tests," he said.
"Over the next few days and weeks, we will plan a steady but significant deployment of these tests.
UK news in pictures

Show all 50
"There are paths out of this current predicament to eventually get business fully on its feet and the economy firing on all cylinders."
Responding to a warning from Dame Fairbairn that the coming lockdown would devastate businesses, the cabinet minister said:
"It's regrettable that we're having to take this particular action, but this is about safeguarding the NHS and ultimately making sure that we can come out of this the other side.
"So these measures are being put in place but alongside that we're also providing financial support."
Mr Sharma said he was "sorry that we've had to put in place these restrictions" but added that "the last thing we want is for this virus to overwhelm the NHS".
Join our new commenting forum
Join thought-provoking conversations, follow other Independent readers and see their replies