Coronavirus: Second wave of infections rising 'quite sharply' among over-60s, Matt Hancock warns
Health secretary warns that letting disease rip would lead to 'really very terrible' death rates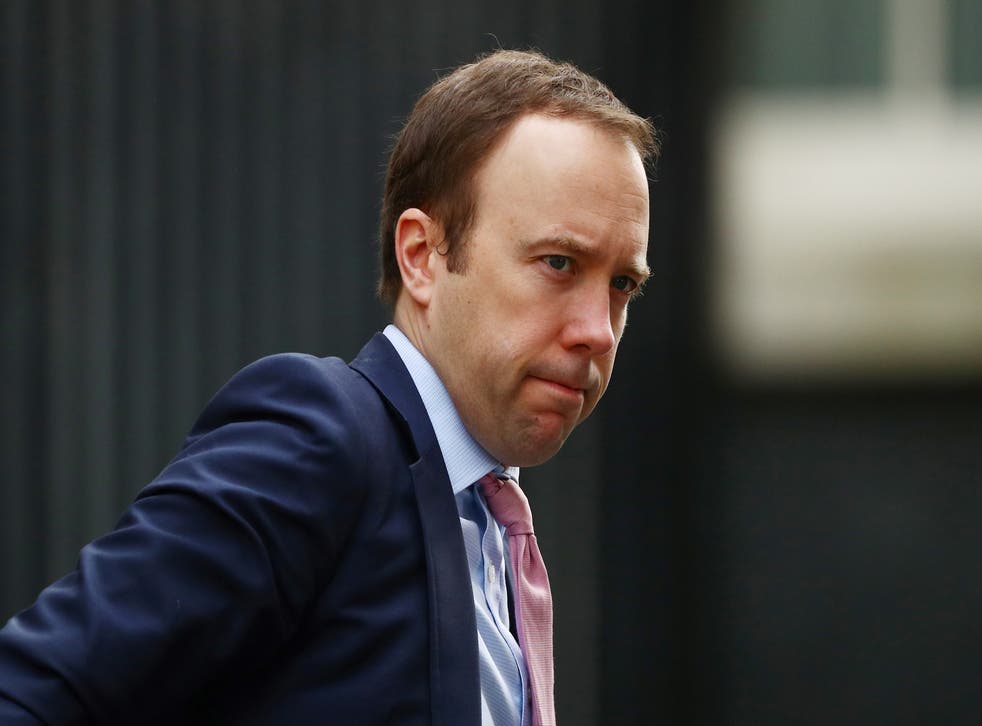 The second wave of Covid-19 infections is leaking out from the younger generation and spreading "quite sharply" into the over-60 age group where it is far more likely to cause serious illness or death, Matt Hancock has warned.
The health secretary said he believed that the mortality rate of coronavirus patients this winter will be lower than in the first wave in the spring, because of better treatments, and said he had "real hope" that the UK will put the pandemic behind it in 2021.
But he warned that simply letting the virus rip through the population by relaxing or removing restrictions would still lead to "really very terrible" death rates.
Mr Hancock's comments came as a senior scientist advising the government called for a time-limited "circuit breaker" national lockdown to stop the second wave in its tracks.
Professor Calum Semple, a member of the government's Scientific Advisory Group for Emergencies (Sage), told BBC Radio 4's Today programme: "It's always easier to reduce an outbreak at the earlier stage than to let it run and then try to reduce it at a later stage.
"So, yes, circuit breakers are certainly something we should be thinking about on a national basis."
UK news in pictures

Show all 50
Speaking to a CBI webinar, Mr Hancock did not rule out the option of a one or two-week blanket shutdown of social and economic activity, but voiced caution about "doing too much" and said that the government is still focused on using regional and local, rather than national, restrictions.
Asked whether the circuit-breaker option was under consideration, he replied: "There's a question of how much you need to do and that's a very difficult judgement because you don't want to cause damage by doing too much."
According to the government's coronavirus dashboard, there were 2,783 patients with Covid-19 in hospitals in England and 349 patients on ventilators as of Tuesday – the highest numbers since June.
The number of those admitted to English hospitals on Sunday – the most recent day for which the figures are available – was 478, almost double the figure seven days previously.
And Mr Hancock made clear that the number of hospitalisations and deaths can be expected to rise over the coming weeks, as the time-lag between positive cases and serious illnesses works its way through the figures.
Case numbers have risen sharply in recent weeks, with 14,542 lab-confirmed cases of coronavirus in the UK as of 9am on Tuesday, compared with 4,926 cases a fortnight ago.
Mr Hancock said the data made clear that there had been "a sharp rise in the number of cases amongst younger adults, who are the least likely to die out of the adult population".
But he added: "The problem is that there are parts of the country where the number of people who are over the age of 60 who are catching it is now rising quite sharply. And the number of cases amongst the over-60s translates very directly into those who end up in hospital."
He cautioned against the idea that improved treatments and increased immunity would allow countries like Britain to relax their guard to the danger of widespread infection.
Drugs like dexamethasone, which has been shown to deliver a 30 per cent reduction in mortality rate among the worst-affected patients, would reduce deaths in the second wave "to a degree but not enough to mean that we can just let it rip", said the health secretary.
"There have been improvements to clinical methods in terms of early oxygenation and late intubation that have also improved mortality rates, but still the consequences of this going through the whole population before we have a vaccine are really very terrible," he said.
Mr Hancock said he believed he was "on track" to hit the government's target of 500,000 coronavirus tests a day by the end of this month.
And he held out hope that a combination of better testing, improved treatments and the arrival of an effective and safe vaccine would mean that "2021 starts to look very different" from 2020 in terms of the threat to health and the limits imposed on social and economic life.
"I have hope," he said. "Nobody has certainty. We can be confident of no vaccine until it can be safely passed by the regulators and licensed.
"I hope that we have got a finite period that we've got to get through and suppress this.
"We are then clearly going to have to manage the disease, but the technology and the tools at our disposal will be much greater so I have real hope for recovery from 2021 onwards."
The Confederation of British Industry's director general, Dame Carolyn Fairbairn, issued a plea for more workplace testing for coronavirus, warning that many firms have had to shut down operations or send whole shifts home while they waited for test results from external labs.
But Mr Hancock was resistant to a call from business for advance notice of planned restrictions such as the "rule of six" or the 10pm curfew on hospitality in order to allow companies time to prepare.
"With something that moves as fast as this does, we have to act sometimes at extraordinary speed and far, far, far faster than a normal government operation would," he said.
"There's a very careful balance between acting fast in order to control the virus and giving enough time for people to prepare. I understand that."
Register for free to continue reading
Registration is a free and easy way to support our truly independent journalism
By registering, you will also enjoy limited access to Premium articles, exclusive newsletters, commenting, and virtual events with our leading journalists
Already have an account? sign in
Register for free to continue reading
Registration is a free and easy way to support our truly independent journalism
By registering, you will also enjoy limited access to Premium articles, exclusive newsletters, commenting, and virtual events with our leading journalists
Already have an account? sign in
Join our new commenting forum
Join thought-provoking conversations, follow other Independent readers and see their replies