Coronavirus: No plan to extend shielding to over-50s, minister insists as government faces backlash
Robert Jenrick also distances government from reports on proposed lockdown 'border' around London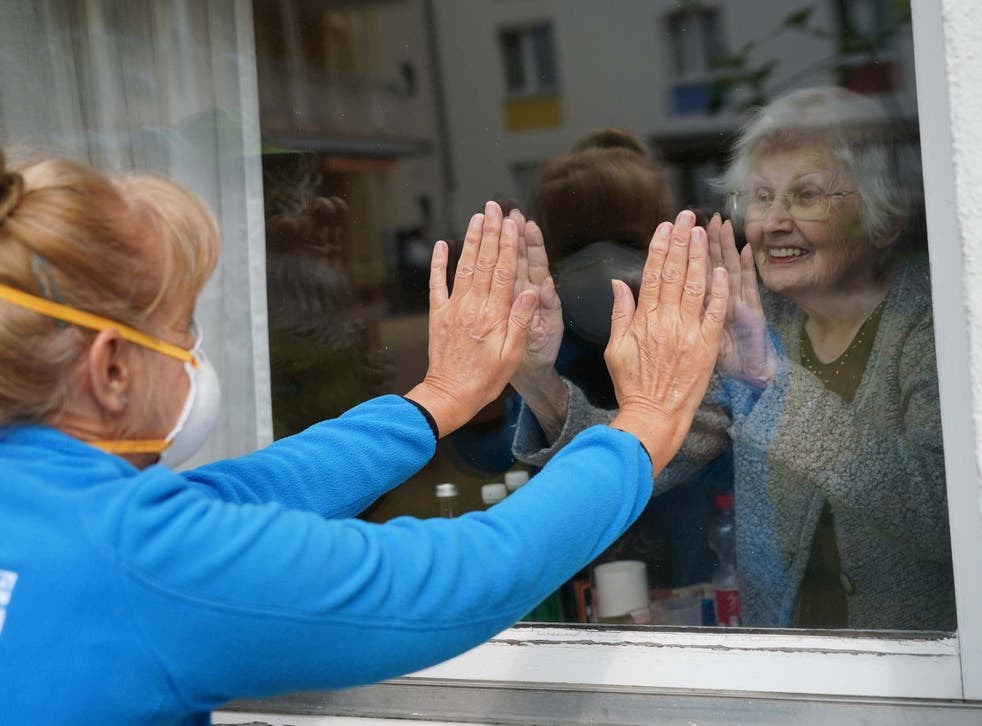 Housing secretary Robert Jenrick has insisted talk of extending shielding to over-50s in the winter is "just speculation", as the government faces a backlash over possible plans aimed at averting a second coronavirus wave.
Reports on Sunday suggested elderly and vulnerable people could be told to stay at home again under new shielding proposals drawn up by the Cabinet Office.
People aged between 50 and 70 may also be given "personalised risk ratings", according to the Sunday Times, in a move that would add to the 2.2 million who were deemed most vulnerable during the spring peak.
Mr Jenrick, asked about whether new age-related measures were likely, told Times Radio: "This is just speculation.
"You would expect the government to be considering all of the range of options that might be available.
"That's not something that is being actively considered."
His comments came following criticism from some Conservatives over the mooted plan, details of which emerged only hours after the government ended shielding for the elderly and vulnerable.
Sir Geoffrey Clifton-Brown, treasurer of the 1922 committee of Tory backbenchers, told the Daily Telegraph lowering the age for shielding would impact "some of the most experienced parts of the workforce, who tend to be in the more senior positions and therefore running businesses and organisations".
"I think it would look very odd, and for some companies it would look very difficult," he added.
Mr Jenrick also said there was "no plan, as far as I'm aware" to bring in travel restrictions on Londoners could stay as part of efforts to stop any increased transmission rate in the capital spreading to the rest of the country.
It had been suggested that, should the R infection rate escalate in the capital, the M25 would act as a travel border for London residents and people would be banned from staying overnight night at houses other than their own.
The proposals were reportedly put forward after Boris Johnson asked officials to draft plans to prevent a second wave without another national lockdown.
The Times reported the prime minister held a "war game" session with chancellor Rishi Sunak on Wednesday to run through possible options for a shutdown of the UK economy as Covid-19 cases rise.
Join our new commenting forum
Join thought-provoking conversations, follow other Independent readers and see their replies