Coronavirus: Scientists urge UK not to follow Sweden's approach to pandemic
Remarks follow Boris Johnson's briefing with country's chief epidemiologist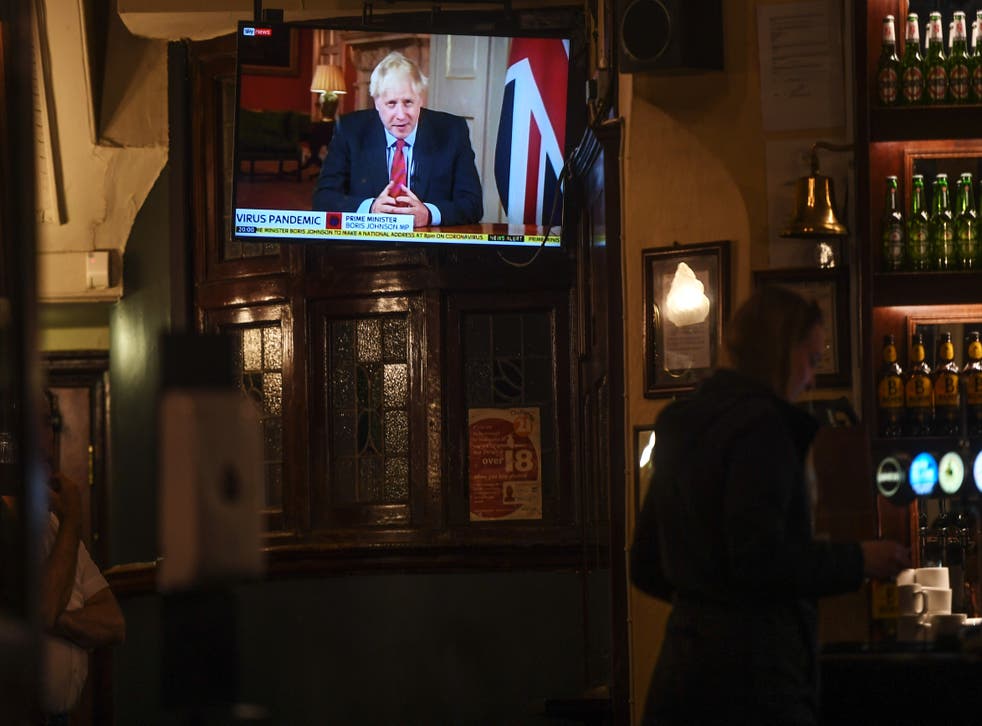 Sweden's handling of coronavirus has been "ineffective" and its controversial approach to the pandemic should not be given credence in the UK, a group of scientists have warned.
Independent Sage – a collection of experts mirroring the government's Scientific Advisory Group for Emergencies – said the success of the country's light-touch approach had been overstated in some quarters.
In a briefing on Friday, Dr Gabriel Scally, a member of the group and president of epidemiology at the Royal Society of Medicine, said that compared to its neighbouring countries, Sweden had been unsuccessful in preventing fatalities related to Covid-19.
His remarks came after it emerged Boris Johnson and the chancellor, Rishi Sunak, had received advice from scientists outside the official Sage group on Sunday, including Sweden's chief epidemiologist Anders Tegnell, who devised the controversial approach to the pandemic.
Unlike many other European nations, the country did not enter lockdown at the outset of the pandemic, keeping bars, restaurants and pubs open while most children remained at school. The country instead placed emphasis on personal responsibility to socially distance.
However, some restrictions were introduced, including workers being advised to work from home if possible, a ban on gatherings of more than 50, and travel was restricted from outside the European Union.
Dr Scally said there had been a great deal of discussion about the Swedish model as a way of approaching the pandemic, but warned: "We've been concerned about this because we have noted the very different performance of Nordic countries: Sweden, Finland, Denmark and Norway. We are extremely concerned that that model may be given some credence."
He added: "We believe it is ineffective. Sweden has had an enormous number of deaths per head of population: 5,880 deaths, representing 580 deaths per million population. Compared to its neighbours it has been unsuccessful in preventing deaths. Finland, for example, has had exactly 343 deaths, which equals 62 deaths per million population.
"The action they have taken falls far short of what is needed to control this pandemic. We would urge people to look at the experience of the Nordic countries – we are very clear what the story really is."
A separate paper produced by Independent Sage said of the current levels of infections in the region: of the Nordic countries, Denmark in particular has seen a significant surge in cases and Norway too showed a sharp increase before levelling off, while Sweden's cases appeared relatively flat in early September.
"This has been taken by some as proof that Sweden's strategy is working. However, Sweden's cases are now rising again, and both Finland's and Norway's cases per population remain lower than Sweden's. It's interesting to note that as of 24 September, [Mr] Tegnell has suggested local lockdown in Sweden in response to new spikes."
Presenting a chart of cases per million across the Nordic countries since March, the briefing concluded: "There is little to suggest in this chart that Sweden's strategy is better than its Nordic neighbours and a lot to suggest that it is worse with a much larger burden of disease over the spring and summer.
In the virtual discussion, Mr Scally also warned against the country pursuing herd immunity as a strategy as it would "not work in the UK" and would be "irresponsible and unethical to try". Instead, the government should focus its efforts of developing an effective track, trace and isolate system that works, they added.
On overall levels of infection of Covid-19, the Independent Sage group also warned that the UK is in a "dangerous place" with a steep rise in positive cases in recent weeks. According to separate figures published on Friday, the reproduction rate of the virus – or the R value – is now estimated between 1.2 and 1.5 across the whole of the UK.
Register for free to continue reading
Registration is a free and easy way to support our truly independent journalism
By registering, you will also enjoy limited access to Premium articles, exclusive newsletters, commenting, and virtual events with our leading journalists
Already have an account? sign in
Register for free to continue reading
Registration is a free and easy way to support our truly independent journalism
By registering, you will also enjoy limited access to Premium articles, exclusive newsletters, commenting, and virtual events with our leading journalists
Already have an account? sign in
Join our new commenting forum
Join thought-provoking conversations, follow other Independent readers and see their replies