Coronavirus: Test and trace initially scrapped because system could handle just five cases a week
Sage papers suggest system wasn't able to cope with large numbers of tests needed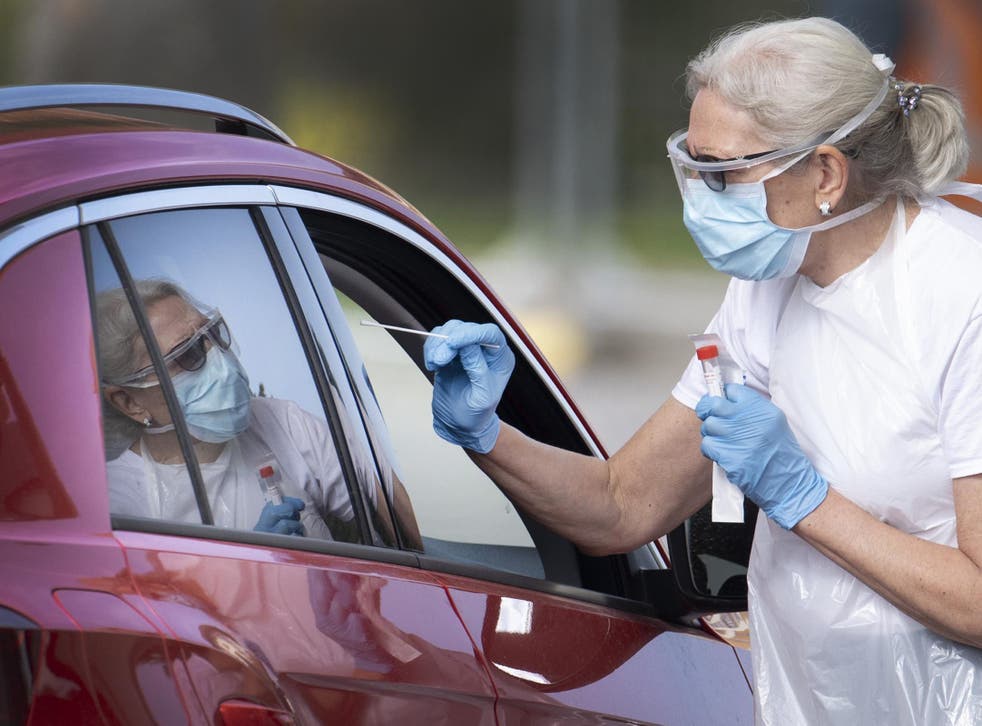 The government dropped routine testing for coronavirus because there was only capacity to track five cases per week, according to newly released documents from the Scientific Advisory Group on Emergencies (Sage).
The documents suggest Public Health England's systems would not have been able track and test more than five people suspected of coming into contact with someone who had tested positive for coronavirus.
And after modelling suggested the number of people it would be possible to test and trace may only increase to 50 cases per week, government advisers made the decision to halt routine testing, The Telegraph reported.
However, the governments failure to launch a test and trace policy earlier has been lambasted as one of the key failings in its tackling of the coronavirus crisis — indeed, the government's chief scientific adviser Sir Patrick Vallance said last month that testing should have been ramped up earlier.
"Testing at the beginning was at the right level," he said in an interview with ITV. "At the beginning Public Health England got off to a good start in terms of testing to try and make sure they caught people coming into the country with it [coronavirus]."
Sir Patrick added: "I then think it's not scaled as fast as it needs to scale — and that's being done now. But I do think testing is an incredibly important bit of this. It needs to be done at scale and it needs to be done rapidly enough to be able to look at outbreaks and isolate."
And in the Sage papers released on Friday, the lack of capacity to effectively test and trace a substantial amount of people was among the issues detailed in discussions that led to the decision to suspend routine testing in March.
However, months after such discussions took place, and following an increase in the number of coronavirus cases, the government has returned to a policy of routine testing — having launched the test and trace programme with the 25,000 tracers it says it needed to "help control the virus".
Register for free to continue reading
Registration is a free and easy way to support our truly independent journalism
By registering, you will also enjoy limited access to Premium articles, exclusive newsletters, commenting, and virtual events with our leading journalists
Already have an account? sign in
Register for free to continue reading
Registration is a free and easy way to support our truly independent journalism
By registering, you will also enjoy limited access to Premium articles, exclusive newsletters, commenting, and virtual events with our leading journalists
Already have an account? sign in
Join our new commenting forum
Join thought-provoking conversations, follow other Independent readers and see their replies