Coronavirus: Matt Hancock blames test and trace problems on people without symptoms coming forward
Health secretary says rising demand from 'people who are not eligible' causing shortages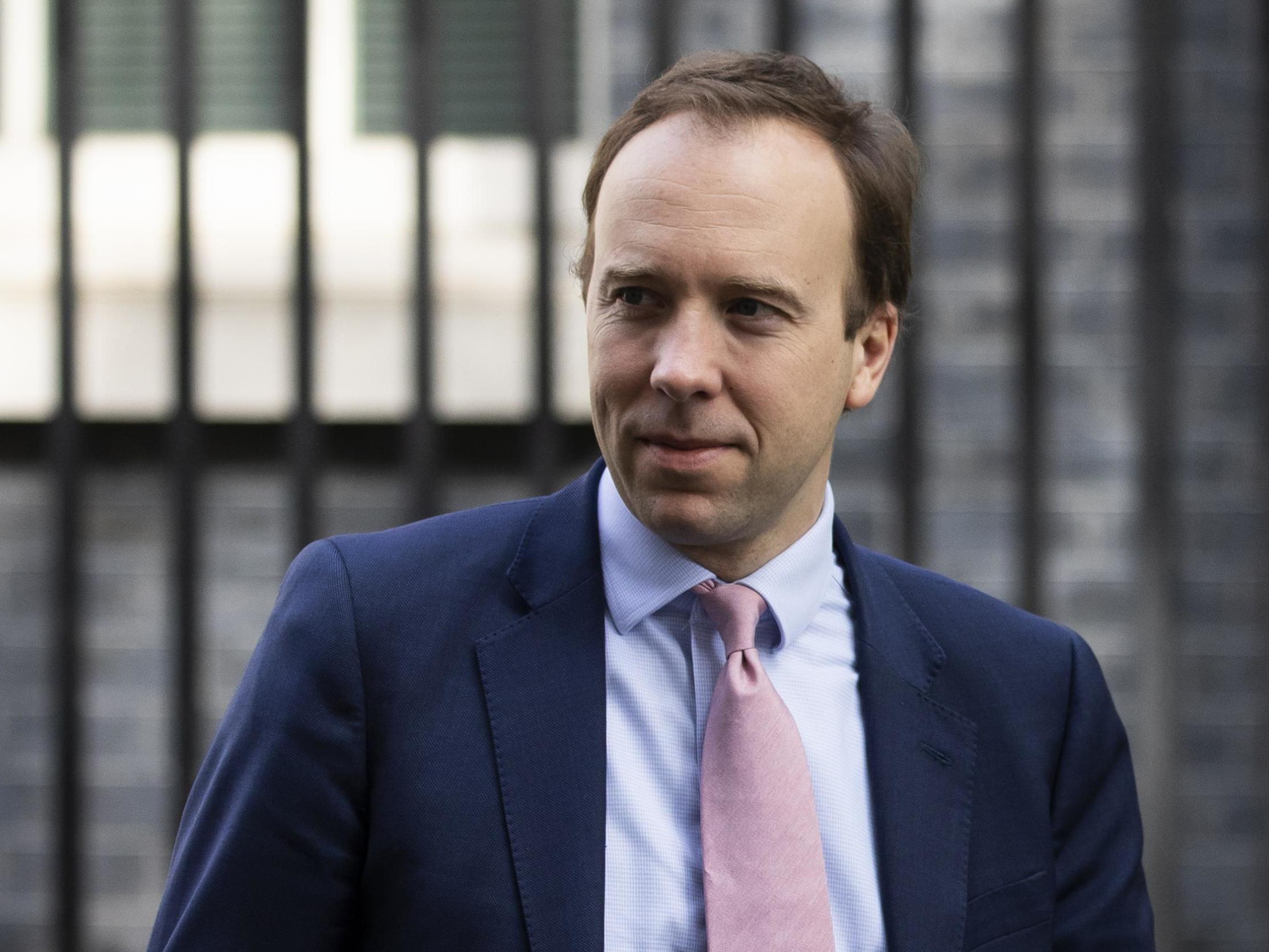 Matt Hancock has claimed the NHS Test and Trace system is "excellent" – and blamed people getting tests without displaying coronavirus symptoms for recent struggles to cope with testing demand.
A shortage in the system in recent days has led to a deluge of complaints from people either unable to get a test, or asked to travel hundreds of miles to find the nearest testing site.
Mr Hancock said the difficulty in meeting demand was down to a 25 per cent increase people coming forward for a test despite not having any symptoms or a referral from a doctor.
"The problem we've got is that in the last couple of weeks we've seen a sharp rise in the number of people applying for a test, getting a test, who are not eligible – they don't have symptoms," he told BBC Radio 4's Today programme.
"The reason we have constraints at the moment is not because capacity has gone down – far from it, capacity has gone up – it's that we've suddenly seen this rising demand from people who are not eligible."  
Urging people without symptoms not to come forward, he added: "I've heard stories of people saying, 'I'm going on holiday, I'm going on a flight, I'm going to get a test to see if I'm okay.' That is not acceptable."
Questioned over whether the system was failing, he told Sky News: "I completely reject the accusation, in fact quite the contrary," adding that the UK now had the highest testing capacity "we've ever had".
The director of NHS Test and Trace Sarah-Jane Marsh issued an apology following complaints by people who have been asked to travel hundreds of miles for a test. She blamed a "critical pinch-point" in laboratory processing for problems meeting growing demand.
Discussing the ban on social gatherings of more than six people in England, coming into force on Monday, Mr Hancock said the restrictions would be in place for the "foreseeable future". 
The health secretary also revealed it would be soon be compulsory for pubs and restaurants to take customers' details for the test and trace.
"We're also going to enforce more strictly the rules around hospitality, including for instance you need to give your contact details when you go to hospitality, which has so far been voluntary. Large swathes of the hospitality industry have followed it. Some have chosen not to, so we're going to make that compulsory as well."
Mr Hancock also said that AstraZeneca's decision to pause its coronavirus vaccine trials with Oxford University was a challenge, but would not necessarily set back efforts to develop a vaccine. 
AstraZeneca Plc said it had paused global trials, including large late-stage trials, of its experimental coronavirus vaccine due to an unexplained illness in a study participant.
"It is obviously a challenge to this particular vaccine trial," Mr Hancock said when asked about the pause in the trial. "It's not actually the first time this has happened to the Oxford vaccine."
Join our commenting forum
Join thought-provoking conversations, follow other Independent readers and see their replies