Coronavirus: Handing track-and-trace data to police 'disastrous' for public trust, government warned
Decision called 'another example of the government not only ignoring scientific advice but going against it' by SAGE advisor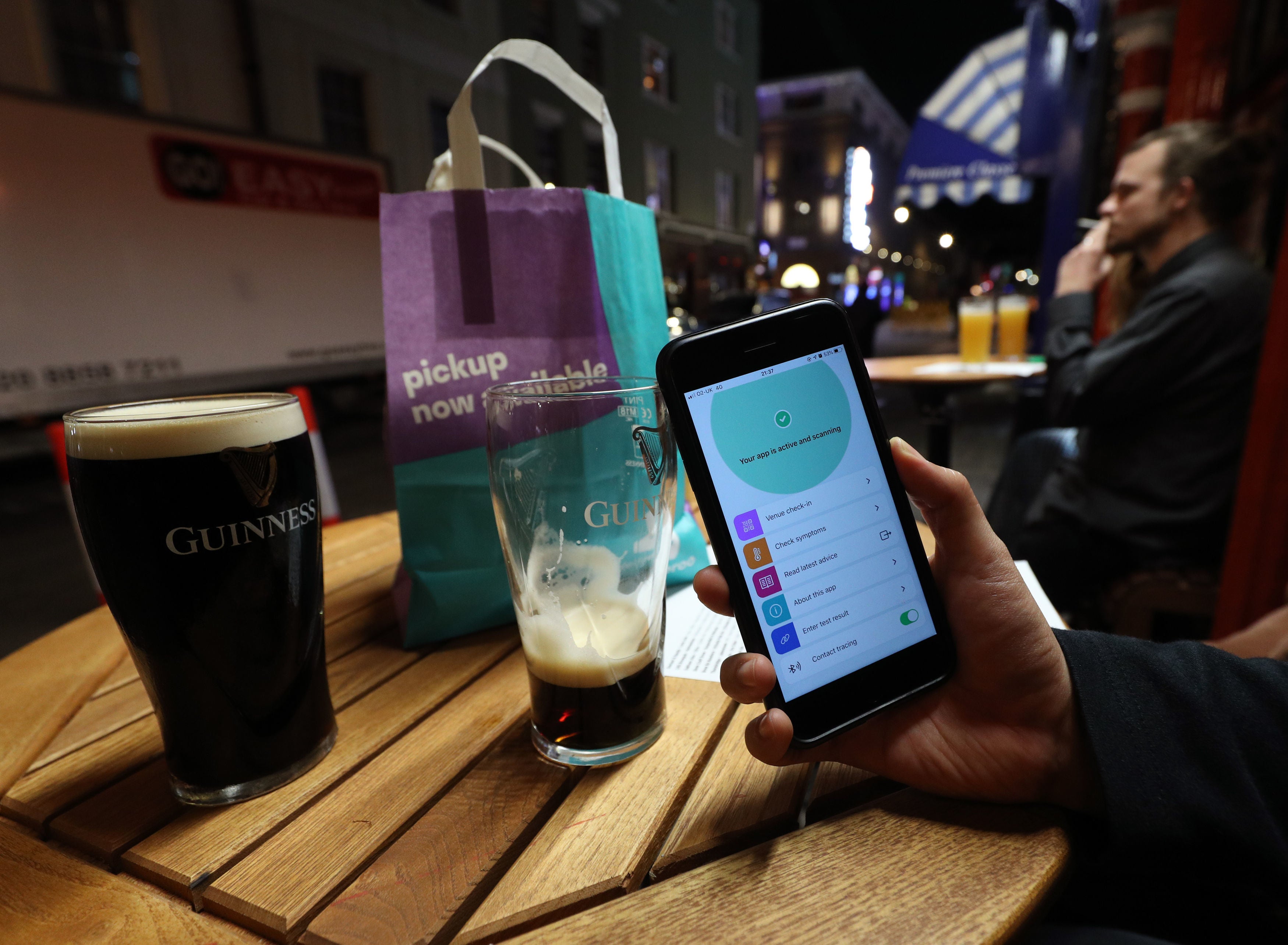 The government has been forced to defend its decision to hand track-and-trace data over to the police amid concerns the policy could damage public trust.
An update to Department of Health and Social Care policy confirmed the police would be able to gain access to details on a "case-by-case basis" to find out if someone had been told to self isolate.
Breaching quarantine when told to remain inside by the government's guidance risks a fine of up to £10,000 under legislation brought in at the end of September.
However, scientific experts and medical officials have warned the measure may put the public off engaging with contact tracers — while eroding trust between the NHS and the public.
Susan Michie, who has served on the government's SAGE committee focussed on behavioural science, warned the measure could harm efforts to ensure public support for the contact tracing app launched last month.
On its rollout, the app, which faced scrutiny from privacy advocates, told users it could not "be used to check or monitor if you're self-isolating" or "be used by law enforcement to identify or track you".
"The evidence is strong that one of the key barriers to people downloading the app is distrust in how the government would use the data", Ms Michie wrote on Twitter. "And a key barrier to people not informing contact tracers of their contact is the same. This is a disastrous policy."
"The behavioural science group advising the government has consistently said enable and support, don't punish and blame. Another example of the government not only ignoring scientific advice but going against it."
The move to allow officers access to health data also sparked concern from healthcare union the British Medical Association.
"For the test-and-trace system to be effective it needs to have the full confidence of the public, with transparency about the appropriate and secure use of their data" a spokesperson said.
"We are already concerned that some people are deterred from being tested because they are anxious about loss of income should they need to self-isolate — and we are worried should police involvement add to this.
"Therefore, the government's emphasis should be on providing support to people — financial and otherwise — if they need to self-isolate, so that no one is deterred from coming forward for a test."
However the government has defended the measure — arguing it is necessary to ensure proper policing of government guidelines.
Cabinet Office minister Micheal Gove told the BBC's Andrew Marr Show: "I think that, actually, the behavioural effects show that the majority of people, the overwhelming majority of people, want to be part of a national effort to fight the virus.
"And of course there will be some, a very, very small minority, who will be, you know, heedless of the consequences of their actions.
"But the other thing is, the police, to be fair to them, are operating things. so far as I can see, in a very proportionate way.
"They engage and they explain well before they enforce. We all know that people make innocent errors and an appropriate word can mean that that innocent error can be corrected by any of us.
"But where you do get persistent, flagrant and deliberate breaching of the rules, then it is appropriate for action to be taken."
People who have received a positive test must isolate for 10 days after displaying symptoms or their test date if they do not have symptoms, while members of their household must isolate for 14 days.
A DHSC spokesman said: "It is a legal requirement for people who have tested positive for Covid-19 and their close contacts to self-isolate when formally notified to do so.
"The Department of Health and Social Care has agreed a memorandum of understanding with the National Police Chiefs Council to enable police forces to have access on a case-by-case basis to information that enables them to know if a specific individual has been notified to self-isolate.
"The memorandum of understanding ensures that information is shared with appropriate safeguards and in accordance with the law. No testing or health data is shared in this process."
Additional reporting by agencies
Join our commenting forum
Join thought-provoking conversations, follow other Independent readers and see their replies