Coronavirus: Emergency legislation becomes law, giving ministers unprecedented powers to tackle outbreak
Measures will see the powers of ministers, councils, police, health professionals and coroners temporarily strengthened during the UK's current lockdown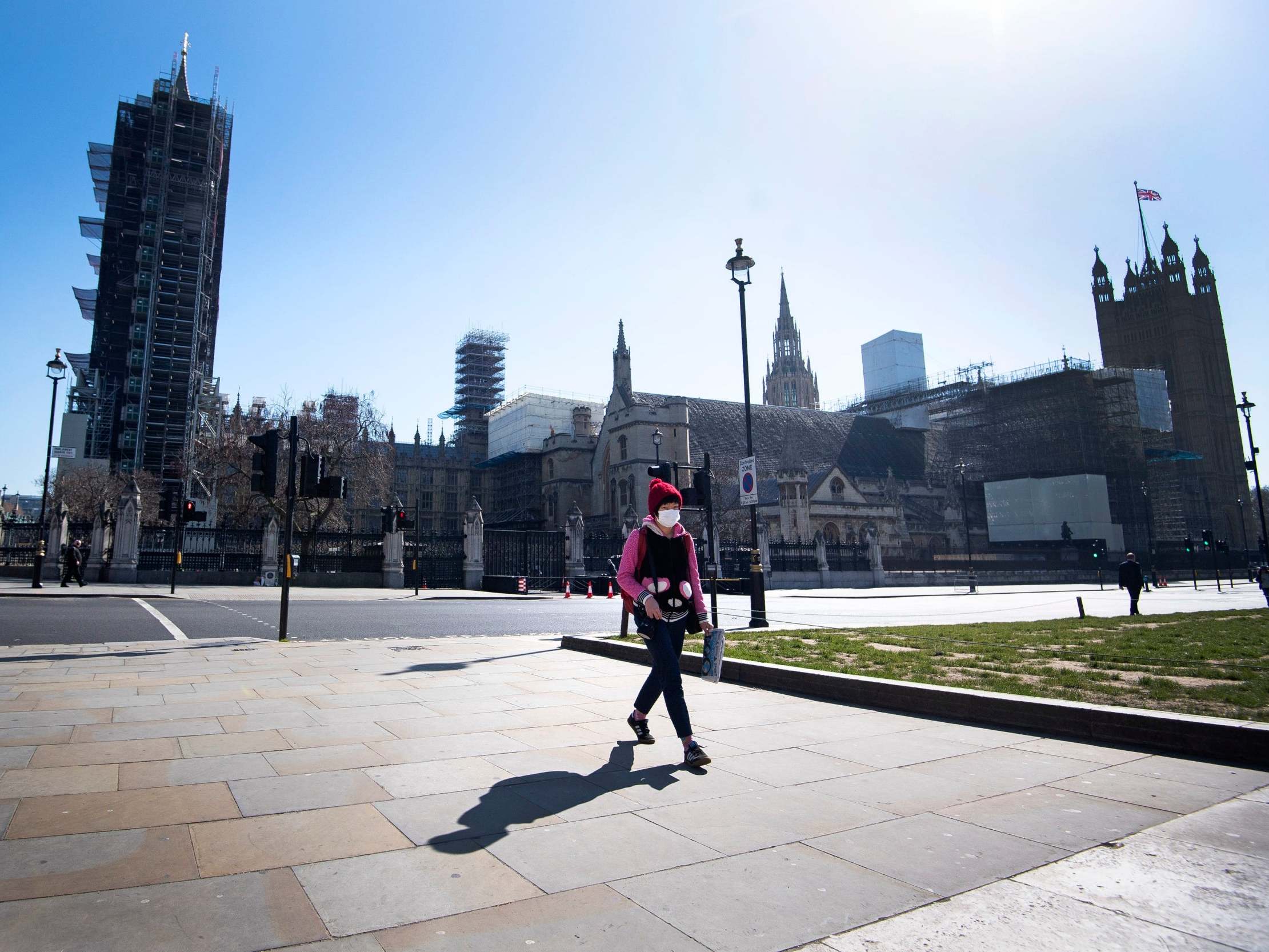 Draconian emergency powers to help ministers deal with the covid-19 pandemic have become law, as the Queen granted the legislation royal assent.
It comes after both the Lords and the Commons passed the unprecedented 329-page bill in just three days, bringing into force the Coronavirus Act 2020.
It will see the powers of ministers, councils, police, health professionals and coroners temporarily strengthened during the UK's current lockdown, which is designed to stall the spread of the potentially deadly illness.
Ministers, for example, will now have the ability to restrict or prohibit events and gatherings during the outbreak of the virus, "in any place, vehicle, train, vessel or aircraft, any moveable structure and any offshore installations and where necessary, to close premises".
The new laws will also allow for the greater use of video hearings in court cases, and introduce changes so that thousands of recently retired NHS staff will be able to return to work, without any loss of pensions rights.
Other changes include reducing the number of doctors required to sign off on sectioning those with mental health issues from two to one, while police would be given authority to force those infected with covid-19 to self-isolate
The legislation, which will be in force for a two-year period, will be reviewed by MPs every six months, after No 10 relented to pressure earlier this week.
Cross-party MPs raised concerns that the draconian legislation had severe implications for human rights and civil liberties, while the former cabinet minister David Davis also said there will inevitably be mistakes in the legislation due to it being fast-tracked through both the Commons and Lords.
"The bill is guaranteed to have flaws, even with the best draughtsman in the world," the former Brexit secretary said.
To alleviate their concerns, Downing Street submitted its own amendment to the bill, giving MPs the powers to review certain key powers contained in the bill on a twice-yearly basis.
Health Minister Lord Bethell expressed his "profound thanks" to those involved with the bill and ensuring its swift passage through parliament, including other political parties, who he said had "worked in a collaborative and supportive way during this whole process".
He added: "I would like to thank those who work in parliament and House of Lords who are here today at considerable risk to themselves and have displayed amazing commitment to this remarkable organisation."
Opposition frontbencher Baroness Thornton said it had been a "perfect exercise in consultation and work across the House".
Join our commenting forum
Join thought-provoking conversations, follow other Independent readers and see their replies