Coronavirus: Nearly one million apply for universal credit in fortnight amid pandemic
Almost 950,000 new claims since 16 March – up from around 100,000 in a normal two-week period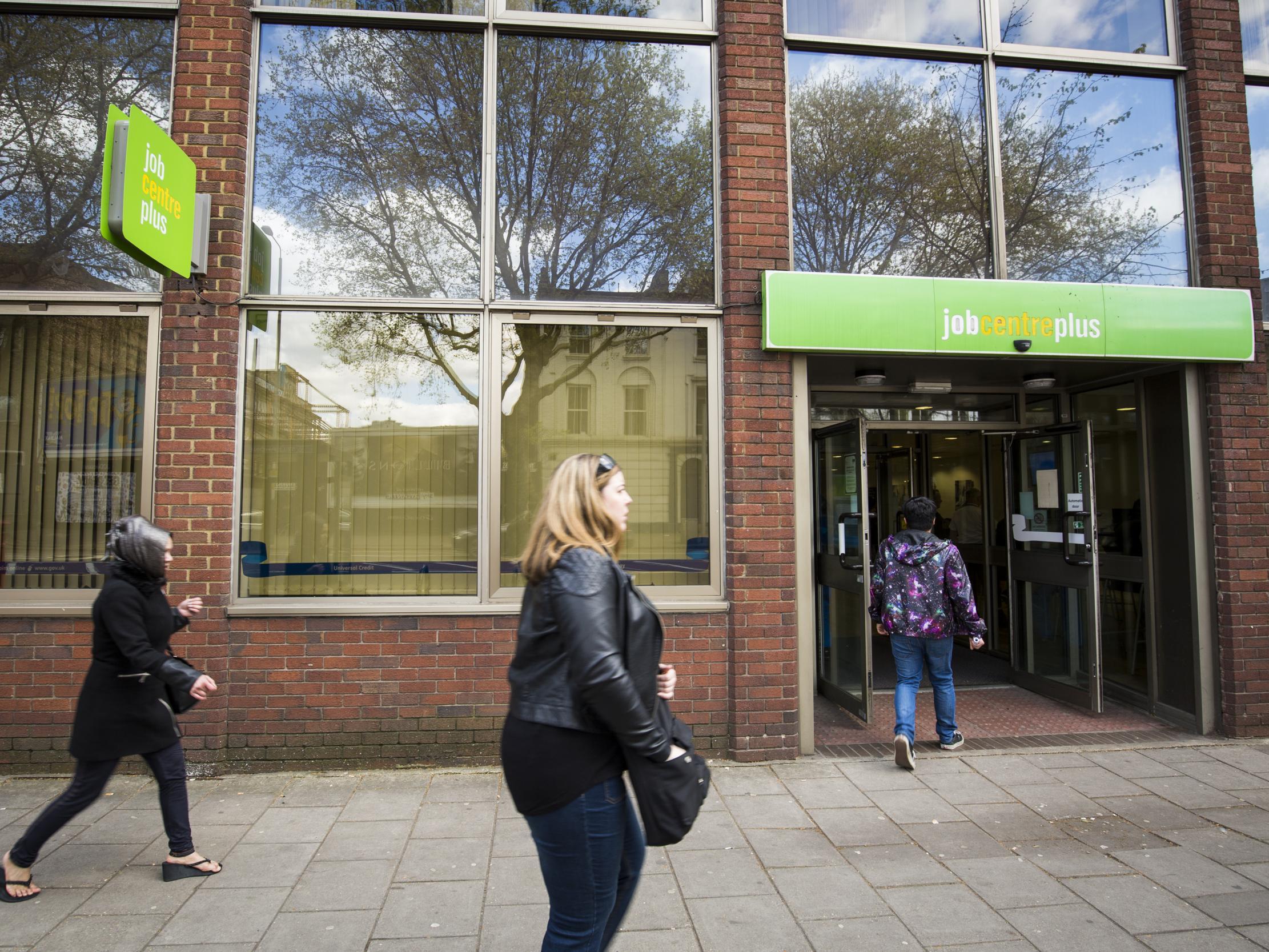 Nearly one million people have applied for universal credit in the past fortnight, highlighting the stark economic impact of the coronavirus pandemic.
The Department for Work and Pensions said it had seen a surge in benefit claims, with almost 950,000 new claims since 16 March – up from around 100,000 in a normal two-week period.
It comes as analysis of the chancellor's emergency financial measures, aimed at protecting workers, estimates that two million people with some form of self-employment income will not benefit for government schemes.
The Independent also revealed this week that potentially thousands of workers faced being laid off, as new starters – those not on their employer's PAYE system before 28 February – are not eligible for the job retention scheme.
According to the DWP, around a quarter of the new claimants (70,000 out of around 270,000 universal credit applications in one week) had applied for an advance payment. Under the current system, claimants wait around five weeks for a first payment after applying for the benefit, but can also request an advance loan during this period.
As a result, the Salvation Army warned that advance payments must be given as grants, not loans, in order to prevent a "coronavirus debt crisis", with the charity calling it a "point of critical failure that the government must address".
Rebecca Keating, the Salvation Army's director of employment services, said: "Thousands of people who never thought they would have to rely on state support are now making a universal credit claim.
"Many of these will be forced to take out the bridging loan which will just move their money problems five weeks down the line. We are particularly concerned by those working on zero hour contracts that don't have the same legal rights of other employees.
"Many will not have a financial safety net to help avoid getting into debt straight away."
Labour's Margaret Greenwood, the shadow work and pensions secretary, described the new figure as "shocking", adding: "The government must wake up and take action, not leave people waiting days to verify their identity and five weeks to get the support they need.
"Advances are not the answer to the five week wait, they are loans that have to be paid back, and nobody knows how long this crisis will last for. People need help now, but neither the job retention scheme nor the self-employment income support scheme are up and running, and two million self-employed people will not be covered at all."
Torsten Bell, the chief executive of the Resolution Foundation, said that despite both the self-employment programme and the job retention scheme "huge numbers" were still falling through the gaps and applying for universal credit.
"The bad news is that the numbers are just unbelievable," he said. "This is five times the rate that we saw during the peak of the financial crisis job losses."
The DWP said advances allow people to access money within the first few days of their claim and that safeguards are in place to ensure repayments are affordable.
A spokesperson said: "Universal credit is delivering in these unprecedented times. With such a huge increase in claims there are pressures on our services, but the system is standing up well to these and our dedicated staff are working flat out to get people the support they need.
"We're taking urgent action to boost capacity – we've moved 10,000 existing staff to help on the frontline and we're recruiting more."
Join our commenting forum
Join thought-provoking conversations, follow other Independent readers and see their replies