Corruption experts brand David Cameron's Government 'extraordinarily inept'
Transparency international denounces UK Government for 'cosying up' unconditionally to states like Saudi Arabia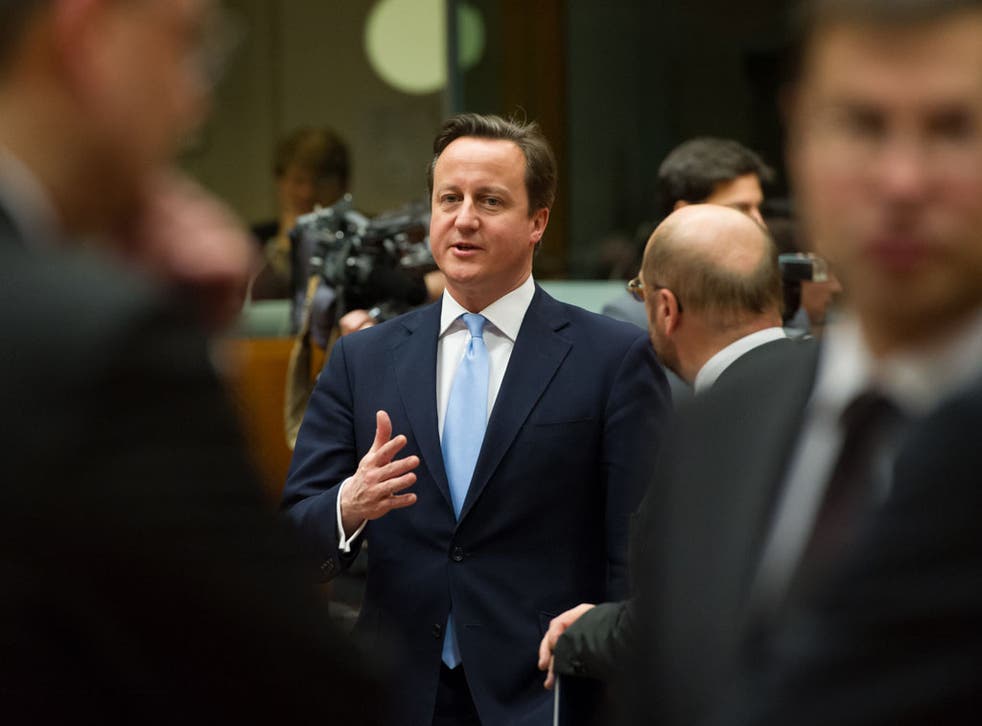 The UK has returned to the top 10 of an annual index of countries perceived as the least corrupt.
An expert review for Transparency International found David Cameron's focus on the issue - including hosting a summit in London later this year - had helped propel the country up three places to equal 10th.
But it said the Prime Minister was still to translate expectation into results and criticised the Government for "cosying up unconditionally" to states such as Saudi Arabia and China and an "extraordinarily inept" review of freedom of information laws.
It is the first time the UK - now level with Germany and Luxembourg on 81 points - has been in the top 10 since 2002.
Denmark remains top with a score of 91 and Finland, Sweden, New Zealand, Netherlands, Norway, Switzerland, Singapore and Canada are all seen as less corrupt than the UK.
North Korea and Somalia are joint bottom on eight points and the global average was 43, but Transparency International welcomed a general improvement, with 64 countries scoring higher this year and 53 lower.
Its UK executive director Robert Barrington said the PM had a lot to prove in 2016.
There were "good reasons why people are sceptical about whether Britain really merits a top 10 ranking", he wrote on its website.
"They point to overseas bribery by UK companies, the laundering of corrupt assets through the City, the lax regulation and lack of transparency in British-controlled tax havens, to say nothing of corruption scandals here in the UK," he said - pointing also to the "dropping of significant proposals putting personal responsibility on bankers for money-laundering failings".
"The sequence of petty political scandals around lobbying, the revolving door and party funding discredits the UK in the eyes of the world and gives fuel to the critics who want to portray Mr Cameron's agenda as nothing more than hypocritical and sanctimonious."
But the publication of a national Anti-Corruption Plan, Mr Cameron's push to have the issue included among the United Nations' new sustainable development goals and his focus on the issue at the G7 summit showed promise, Mr Barrington concluded.
"This year is a big opportunity for the Prime Minister and the UK. For the UK, it could place the country as a global leader on an issue that is of critical global importance, reinforcing the UK's soft power, strengthening alliances with emerging powers and giving a strategic coherence to several foreign policy objectives.
"For the Prime Minister, who will leave office by 2020, it could be his mark on history: reinforcing the global rule of law, improving the daily lives of millions of people, scaling peaks that other global leaders have hitherto been too timid to attempt and setting a new course for the world anti-corruption efforts for decades to come.
"So far, Mr Cameron has generated expectation and goodwill - 2016 will be the year in which we will find out whether his anti-corruption vision will succeed or fail."
He suggested five areas where the UK could take immediate action to improve:
Increase funding for and give "unambiguous political support" to the Serious Fraud Office, which "has been subjected to budget cuts and political back-stabbing"
Push ahead with the introduction of "unexplained wealth orders" that would enable UK officials to question individuals and back asset recovery proceedings
Ensure that the beneficial owner of all UK-registered property is published
Replace the "toothless" Advisory Committee on Business Appointments (ACOBA) with a tougher regime to oversee new jobs taken by ex-ministers and senior civil servants
Develop a plan to tackle money laundering and "cronyism and corruption" in Britain's overseas territories
PA
Register for free to continue reading
Registration is a free and easy way to support our truly independent journalism
By registering, you will also enjoy limited access to Premium articles, exclusive newsletters, commenting, and virtual events with our leading journalists
Already have an account? sign in
Register for free to continue reading
Registration is a free and easy way to support our truly independent journalism
By registering, you will also enjoy limited access to Premium articles, exclusive newsletters, commenting, and virtual events with our leading journalists
Already have an account? sign in
Join our new commenting forum
Join thought-provoking conversations, follow other Independent readers and see their replies