Council chief given 'unfit' payout then gets £200,000 role
Retired on health grounds with £50,000 a year pension – only to be hired by another authority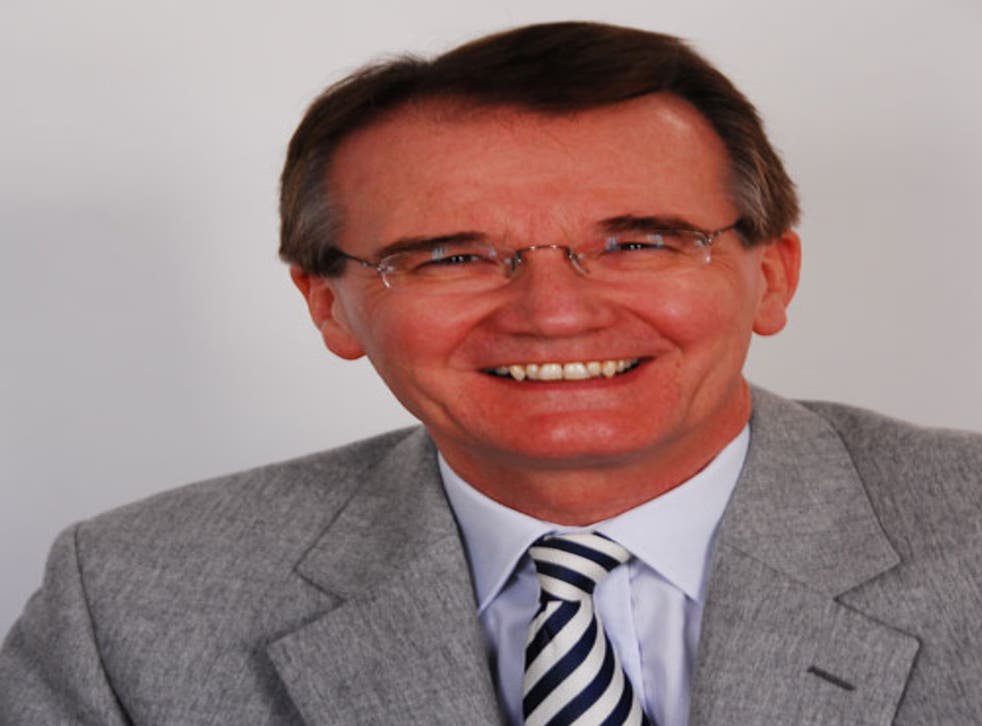 A highly paid council chief executive who was handed a payout on the grounds of "permanent ill health" has since been busily earning more than £200,000 a year in consultancy fees in addition to his £50,000 pension benefit.
An investigation has been launched by the government watchdog the Audit Commission into the consultancy fees paid to Nick Johnson, 57, who retired from the London Borough of Bexley in 2007.
Mr Johnson took early retirement from his job as chief executive of Bexley council in November 2007, having been assessed as being "permanently unfit" on health grounds. He had spent the previous six months on sick leave, yet within weeks of leaving his job began working as a consultant for Hammersmith and Fulham council.
By February 2008 he was appointed as interim chief executive of Hammersmith and Fulham Homes (H&F Homes), responsible for running its 17,000 properties.
His temporary role lasted for more than three years and ended only last month. He was paid £950 a day in his full-time role at H&F Homes, and is being kept on as a consultant.
H&F Homes was scrapped by Hammersmith and Fulham council last month, in a move it claims will save £400,000 a year.
But Mr Johnson has been paid £830,000 through his company since 2007. He is also believed to have received a £300,000 payout on leaving Bexley council.
He was able to continue to collect his annual £50,000 Bexley pension because he was paid by Hammersmith and Fulham through a company – Davies Johnson Ltd – which he set up with his partner, Kate Davies. Mr Johnson is its sole shareholder.
The Audit Commission refused to comment on individual cases. While there is no suggestion of wrongdoing, the matter has also been referred to HM Revenue & Customs.
Stephen Cowan, Hammersmith and Fulham council's Labour group leader, said: "Nick Johnson was billing Hammersmith and Fulham £270,000 a year, while also claiming about £50,000 in pension. He was able to do this because he is classified as a consultant."
Teresa Pearce MP, whose constituency includes Bexley and who was formerly a senior tax investigator at PricewaterhouseCoopers, said that, while the arrangement is legal, "it's not within the spirit of the law, definitely not". She added: "Within a year of him being judged to be in permanently ill health he was pictured in a hard hat, with a spade, digging, in a brochure for H&F Homes – this is just so barefaced that it's insulting. Whatever he is paid for holding that office should go through the payroll and it doesn't. HMRC should investigate this."
Labour's justice spokesman, Andy Slaughter MP, recently asked Eric Pickles, the Local Government Secretary, for a justification of Mr Johnson's salary in a parliamentary debate but received no reply. Mr Pickles has criticised councils that pay vast sums to consultants.
Mr Slaughter, MP for Hammersmith, said: "Everything about this is wrong. Employing someone who is already paid £50,000 a year because they are too ill to work. Paying them almost £1,000 a day as a consultant but carrying on paying for more than three years at a cost to the taxpayer approaching £1m. I have raised Mr Johnson's employment with those paying his pension, and HMRC and I'm told the auditor is also looking at it. But this is a loophole that needs to be closed."
The details of Mr Johnson's ill health are not known. After an assessment by an independent occupational health consultant, he was declared by Bexley council to be "permanently unfit for his own post or any comparable employment".
Grant Shapps, local government minister, said: "Town hall pensions cost every council tax-paying household over £300 a year. Hard-pressed taxpayers simply cannot afford to foot an ever-growing bill. It's not justifiable to have healthy employees working in local government and claiming an ill-health benefit at the same time. Councils have power to stop such payments and should use them."
While running H&F Homes, contracts for sheltered housing services were awarded to Notting Hill Housing, a London housing association run by Mr Johnson's partner, Ms Davies. There is no suggestion of impropriety or a conflict of interest.
A Hammersmith and Fulham council spokesman said: "Mr Johnson made the council formally aware of his relationship status and any potential conflict of interest. We put in place formal protocols to ensure there was no conflict of interest." He said Mr Johnson secured £200m to improve homes, saved taxpayers £6m a year and cut service charges.
Mr Johnson and Ms Davies declined to comment.
Register for free to continue reading
Registration is a free and easy way to support our truly independent journalism
By registering, you will also enjoy limited access to Premium articles, exclusive newsletters, commenting, and virtual events with our leading journalists
Already have an account? sign in
Register for free to continue reading
Registration is a free and easy way to support our truly independent journalism
By registering, you will also enjoy limited access to Premium articles, exclusive newsletters, commenting, and virtual events with our leading journalists
Already have an account? sign in
Join our new commenting forum
Join thought-provoking conversations, follow other Independent readers and see their replies