Council criticised over 'biased' EU referendum postal vote guide
Graphic instructions on a voting guide sent out by Bristol City Council show a pen hovering over the 'Remain' box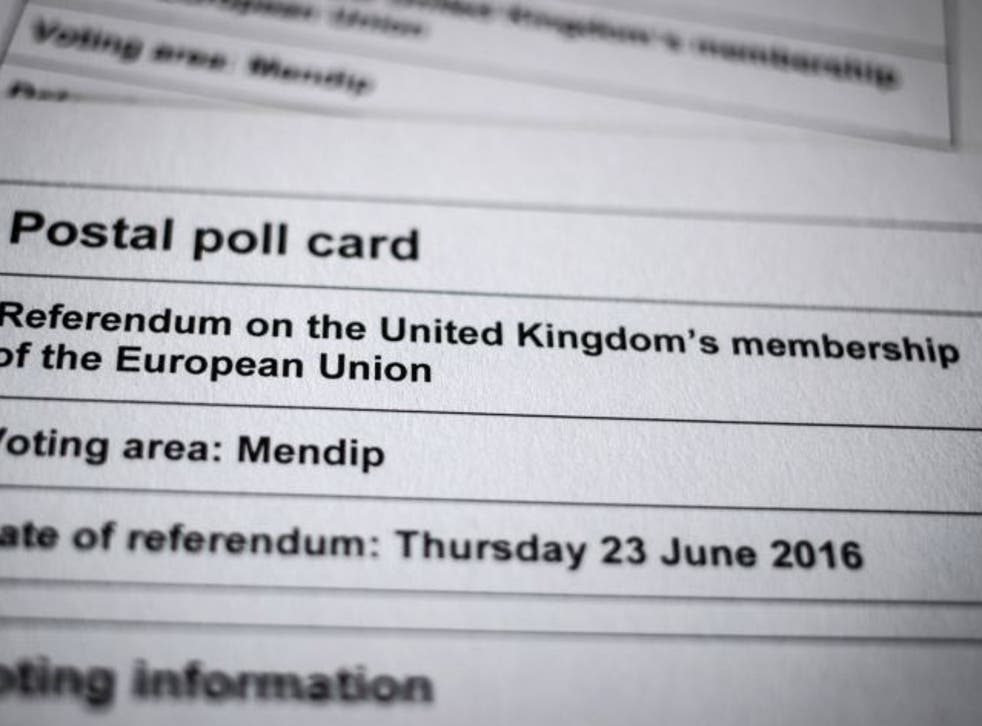 The Electoral Commission have warned Bristol City Council to stop issuing EU referendum voting guidance leaflets, following claims they are bias towards the Remain campaign.
Graphic instructions on a voting guide sent out with 47,000 postal votes in the city show a pen hovering over the "Remain" box.
The election watchdog said the picture instructions "shouldn't have been used" and the guide has been attacked by pro-Brexit campaigners as unfair.
Similar pictures are believed to have been reported in other parts of the country.
Bristol City Council said the position of the pen was "entirely incidental" and no-one could be "reasonably influenced" by it. It has promised to revise the leaflet for all future postal vote dispatches.
Others have called on the council to re-issue the guidelines.
Tory MP Bernard Jenkin told the Telegraph: "This is an absolute outrage… Bristol should reissue the forms to the 47,000 people who have received a biased form."
Mike Hookem, a UKIP MEP for Yorkshire and the Humber, also complained about the forms. He told the BBC: "Any ballot papers which have gone out with marks showing either remain or leave boxes being ticked in the example need to be recalled and the person responsible needs to be investigated."
The Leave.EU campaign has tweeted images of the voting instructions and urged its followers to contact them if they have received the voting packs.
A Commission spokeswoman said while the graphic appeared "unlikely" to sway voters, it "clearly shouldn't have been used". She said they are examining reports of other incidents.
"As a precaution, we are contacting all counting officers to make clear to them that if they are using images the same as, or similar to, the image used by Bristol City Council, they should ensure that these are changed before any further postal votes are distributed," she said.
Vote Leave's national organiser Stephen Parkinson said: "It is completely unacceptable for official guidance from local councils to appear to tell people which way to vote.
"We have contacted the Electoral Commission to find out how many ballot papers might have been influenced in this way, and to ask them to take urgent steps to correct it.
"With the full weight of the Government machine campaigning to keep us in an unreformed EU, it's all the more important that local authorities and the Electoral Commission show that this referendum is being conducted fairly and impartially."
A Bristol City Council spokesman said: "This form is designed to explain the logistics of voting by post and not to suggest how someone should vote.
"The placement of the pen graphic was entirely incidental and we do not believe that anybody could reasonably be influenced by such a graphic.
"However, given current sensitivities, for all future postal vote dispatches the form and graphic will be amended."
Additional reporting by Press Association
Join our new commenting forum
Join thought-provoking conversations, follow other Independent readers and see their replies