Council tax set to get even more expensive
Friday 10 February 2017 11:24 GMT
Comments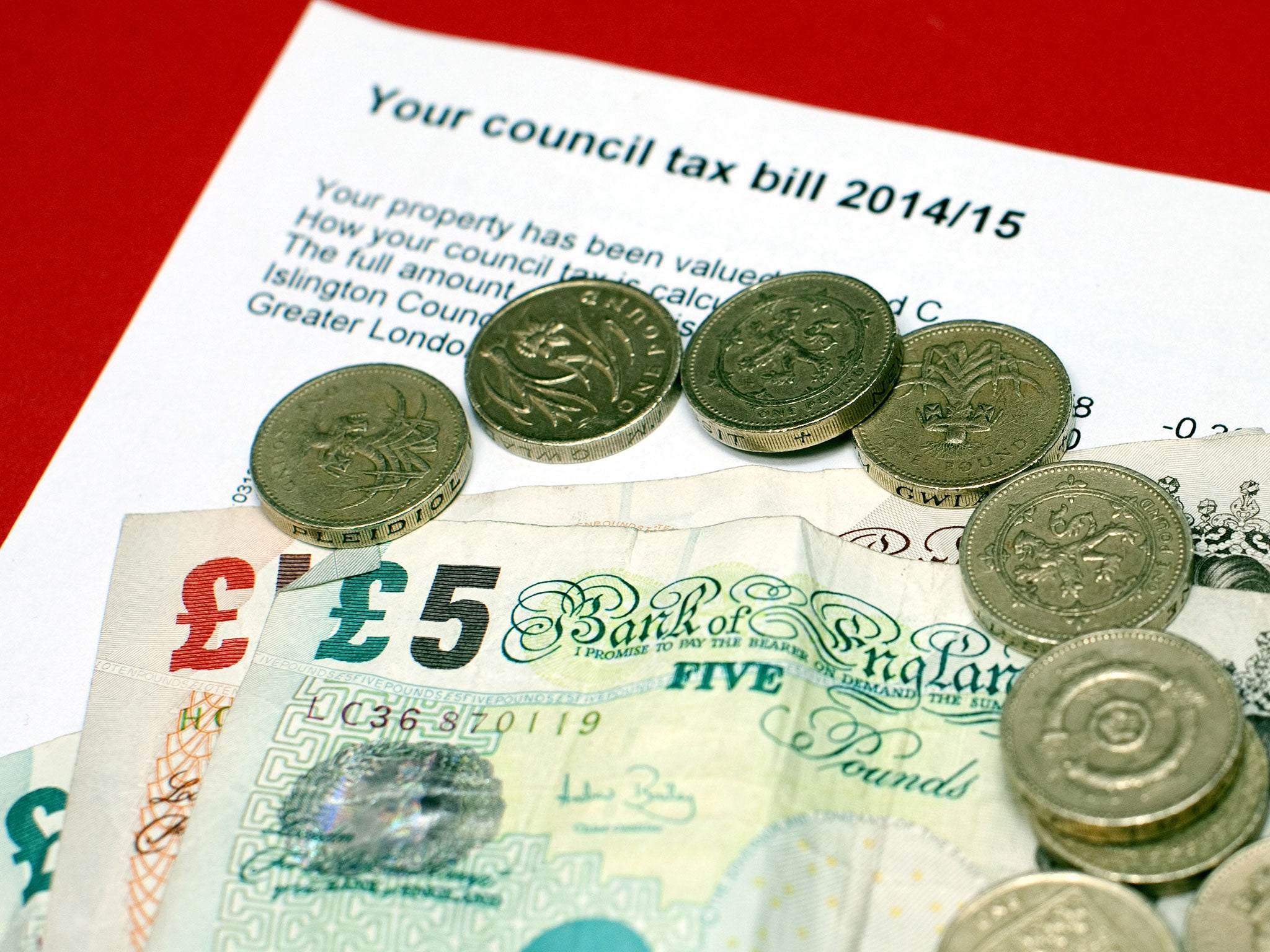 Councils across England and Wales are planning inflation-busting tax increases as they struggle to make ends meet, research has found.
Some 94 per cent of the council leaders and senior officials questioned said they would be forced to put up taxes and increase charging for services.
Households will face rises of up to 5 per cent but several authorities have ditched plans for increases which would have seen them forced to hold public votes.
However, nearly all councils in England and Wales that took part in the research are planning to increase council tax by more than 1.5 per cent, according to the Local Government Information Unit (LGiU).
In a survey of council decision makers, more than one in 10 warned they would not have enough funding to fulfil their legal obligations this year and 42 per cent said they expected to impose cuts that would be noticeable to residents.
Despite 94 per cent of those questioned saying they would be forced to increase bills, nine out of 10 said council tax rises were "not a viable way" to tackle the black hole in care funding.
Jonathan Carr-West, chief executive of LGiU, said: "Local government finances across the country are in a dire state.
"Council budgets are stretched beyond measure.
"Increased demand coupled with the management of nearly a decade of cuts from the Government has left local government at breaking point.
"Everyone is expecting someone to fail. They are just hoping it won't be them."
Across the 375 councils in England and Wales, 131 took part in the annual study, which was carried out with local government journal The MJ.
Editor Heather Jameson said: "Councils have seen their budgets slashed for years.
"They have done what they can to make ends meet, but it's not enough to make up for the woeful underfunding.
"We are not just talking about accountancy problems, we are facing the collapse of vital services which protect vulnerable children and the elderly.
"Local authorities are trying to run 21st-century services with an outdated funding system and less and less cash – something has got to give."
The research revealed referendums were to be held by five local authorities intending to push up annual levies by more than 2 per cent.
But just weeks after setting out their intentions, the town halls all told the think tank the plans had been dropped.
Tory-controlled Surrey said in January it was planning a dramatic 15 per cent council tax increase to deal with funding cuts and the social care crises.
It abandoned the move, saying it would instead "take a risk" that ministers will find a solution and was later at the centre of a row over whether the Government had offered it a sweetheart deal.
Councils wanting to raise tax by more than 2 per cent, or 5 per cent if they are responsible for social care, must gain the support of voters in a referendum.
The LGiU said five councils, which it declined to name, planned to go to the polls to push up bills when it carried out the local government finance survey in January, but they have all since rowed back.
It said local authorities had "thought better of it" following the reaction to Surrey's proposals.
Join our commenting forum
Join thought-provoking conversations, follow other Independent readers and see their replies