Courts becoming clogged as legal aid cuts affect separating couples seeking mediation
Emily Dugan
Monday 13 January 2014 19:31 Comments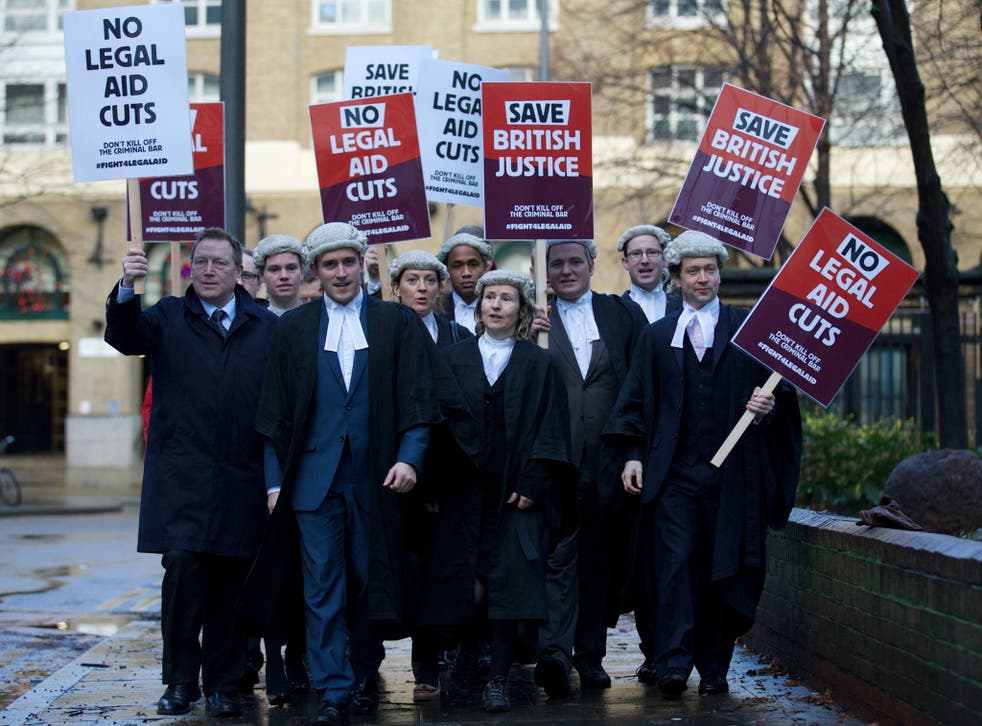 Separating couples are being cut adrift by changes to legal aid, experts say, as the numbers accessing publicly funded mediation or family lawyers have fallen dramatically.
Despite Government insistence that it is championing mediation over court-fought divorces, the number of couples starting state funded mediation fell by a third between April to September 2012 and the same period in 2013, to 4,692.
While publicly broadcasting its increase in the legal aid budget for mediation, the Government has, at the same time, considerably tightened the criteria for accessing legal aid for it. This has resulted in a dramatic reduction in those funded to use it and millions of pounds in unspent budget.
Many couples are left clogging up the courts as litigants in person or trying to find their own solution without guidance, according to experts. This is happening as the latest Government figures show the number of private law cases involving child custody and access is going down, suggesting that many couples are trying to resolve their disputes without any professional help at all.
National Family Mediation, which is the largest family mediation provider in England and Wales, has seen the number of clients referred since April fall by 40 per cent. The proportion of their clients eligible to get their fees paid by the Government has also fallen by seven per cent.
Kirsten Naudé director of services at National Family Mediation, said: "Though the Government is promoting mediation, they've changed the criteria for getting legal aid for it...I'd say across the board where you might have seen two out of three people eligible for legal aid, now it's dropped to more like one out of three."
The number of couples attending initial mediation assessment meetings in April to September 2012, compared to the same period in 2013 fell by 51 per cent, according to a Freedom of Information Request by LawyerSupportedMediation.com.
There has also is a decrease in legal advice on mediation. Of 82,432 family claims made in England and Wales between April and October 2013, just 20 included help with mediation claims. In the preceding 12 months, lawyers made 62,390 referrals to publicly funded mediation.
Marc Lopatin, founder of LawyerSupportedMediation.com, said: "There has been a collapse in mediation. What's also alarming is the government is trying to sever the link between mediators and lawyers which is worrying because clients need advice. That's how you reach efficient agreements at a price people can afford."
Family Justice Minister Simon Hughes, said: "Mediation works and we are committed to making sure that more people make use of it, rather than go through the confrontational and stressful experience of going to court. Millions of pounds of legal aid remains available to pay for anyone eligible. We are also changing the law so anyone considering court action over disputes about children or finances will be legally obliged to attend a mediation meeting first."
Register for free to continue reading
Registration is a free and easy way to support our truly independent journalism
By registering, you will also enjoy limited access to Premium articles, exclusive newsletters, commenting, and virtual events with our leading journalists
Already have an account? sign in
Join our new commenting forum
Join thought-provoking conversations, follow other Independent readers and see their replies